We are leaders in providing surveillance & security systems in Kenya. If you are looking for the best CCTV installers in Kenya, you are at the right place.
Call Back Service! We will call you.
CCTV installers in Kenya: Why we are you best choice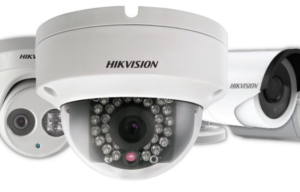 There are many reason why you should choose us whne you are looking for the best CCTV installers in Kenya. The top reasons include:
We have a team of qualified experts.  Our CCTV experts are friendly & will do everything to ensure that you are satisfied; we will exceed your expectations.
Our CCTV installation services are affordable.
We also install high quality IP wireless doorbell cameras in Kenya. We will install a reliable surveillance system in your home, office or business.
Benefits of having CCTV cameras in Kenya
One of the key benefits of having a surveillance system in your home or business is peace of mind.  This is because you will always know that your home or place of business is being watched at all times. Other benefits include:
Insurance companies offer discounts to locations that have CCTV surveillance systems
A surveillance system deters buglers.  When thieves know that they will be on camera, they will be forced to think twice!
A CCTV system will help you monitor activities and scenarios
A surveillance system will help you keep records as well as gather evidence
Modern day security cameras offer image qualities that rival those used in professional movie production. We install high quality surveillance systems capture high quality images even in low light environment. You will always have peace of mind knowing that when the unexpected happens, you have verifiable evidence.  Today's CCTV systems are flexible than ever before.  Here are a few things available in the modern world:
Systems with fish-eye lenses. These lenses provide wide view to ensure that you have comprehensive coverage.
Pinhole cameras: These camera can capture HD images and videos from undetectable, discrete locations.
PTZ cameras: These camera can capture an entire parking lot & they have automatic patrol settings.  They provide up to 30x optical zoom.
You can view feeds from your CCTV cameras in Kenya from anywhere in the globe at any time.
The internet makes it possible for you to get crystal clear views of your camera at any time.  You can use your computer, tablet or smartphone.  Your security system will always be a few clicks away.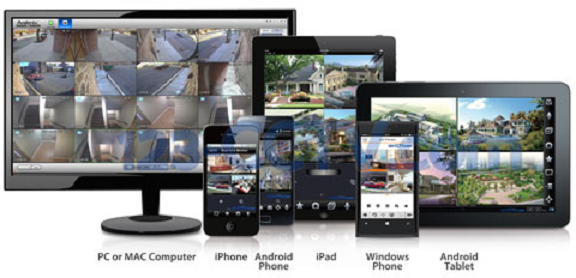 CCTV installation
Our experienced team of CCTV installers in Kenya will design and install the most suitable CCTV surveillance system for you. Just tell us what you need & we will exceed your expectations.  Give us a call today & we will be very happy to discuss the best options for you. No project is too big or too small for us.
ORACO Kenya is a certified CCTV installer. We also audit security systems and advise on the improvements that can be made. CCTV system audit is important to companies that have an existing security surveillance system in place. Among other things, CCTV audit tests the security strategy and establishes if the objectives are being met or not.
CCTV camera system is principally part of an institution's overall security strategy. Today, installing security systems is not only a preserve of the commercial enterprises. Even residential homes can benefit a lot from CCTV installation. Thus, CCTV installers in Kenya are on very high demand. The installation of CCTV cameras in Kenya has greatly enhanced security in the country. It has helped to reduce instances of burglary and vandalism in homes and at offices.
At ORACO Kenya, we are known for the installations of cutting edge CCTV cameras in Kenya. Since inception, we have successfully executed CCTV installation projects of different scales and magnitudes. We pride ourselves of a team of very experienced CCTV installers Kenya has ever had. Additionally, assure our clients of the peace of mind by extending a 10 year warranty on our systems.
Call Back Service! We will call you.
Our Products
The surveillance products range from digital cameras installed with the Digital Video Recorder (DVR). Also, we have IP dome cameras that are installed with the Network Video Recorder (NVR) systems. An NVR system is the most recent technology. The tech savvy clients prefer NVR system because of the ability to run on the data network.
ORACO Kenya is proud of the installation projects managed over the years. There is no discrimination based on the scale of the project. Some of the  successfully executed CCTV installations are  in the retail business. Above all, we have done even large scale CCTV installations in commercial areas such as supermarkets and banks. We have a team of very experienced installers to handle every aspect of your project.
In CCTV installation project management, the starting point is usually a site survey. Here, we visit your premises as the client to establish your security needs. It is during the site survey that we agree on the critical entry and exit points that require surveillance. We will suggest to you the most effective security cameras. Based on the established needs, we might install dome or bullet cameras or even PTZ cameras.
The next step is solution design. At this point we map out specific areas that require surveillance cameras. We will also figure out the best route for the wiring signal cables. The best path is usually one that is shortest and the most secure from external interference.
When every detail of the project is logically laid out, our CCTV installers in Kenya will do a proper installation. We avoid short cuts. Trust our project management team to handle project execution through to hand over and commissioning.
Types of security cameras
We have different types of security cameras in the market. The choice of a suitable IP CCTV cameras will be determined by the site survey. It is important therefore to engage the services of certified CCTV installer.
    Dome cameras
Dome cameras work best when installed inside the building. These indoor cameras offer good surveillance inside the office space or the shop. When mounted nicely at one corner of your shop, it can adequately sweep almost the entire floor.
    Bullet cameras
Bullet cameras are best suited for outdoor surveillance. You can easily spot it at the gates of a premise or on the fence. The other thing about IP bullet cameras is their ability to capture images that are far. A standard bullet camera can do 45 meters and the more powerful ones can do over 60 meters.
    PTZ cameras
IP PTZ cameras are these fancy cameras that can pan, tilt and zoom. If you have seen a security camera that does 180º or 360º scanning, then probably it was a PTZ camera. These cameras work best in an open area such as office work space. It has also been used by cargo clearing firms and in other places that require tight surveillance.
Our CCTV installation services are very affordable. We do not charge for the site survey. It does not matter where you are located. Just contact us today, and we shall arrange for a site survey logistics immediately. When we are done, we will advise you on the most effective CCTV security surveillance solution.
Contact us today if you have been looking for the best CCTV installers in Kenya. Feel free to fill out the form below or to call us. We will provide a customized security system that meets your needs. Check out these walkthrough metal detectors as well.