Residential security is an area that home owners in Kenya never gamble with. And as ORACO Kenya, we are the most experienced electric fence installers in Kenya. We not only supply electric fencing equipment but also do installation and maintenance. The electric fence installations range from the free standing to the over wall. Unique customizations based on customer preference can be done as well.
At ORACO Kenya, we electric fencing systems have become popular in Kenya especially among the elite. The expanding middle class has also impacted on the increased uptake of this solution. This is because of the evolving nature of the security challenges we face today. Electric fencing solutions are not only important for residential areas but also for industrial yards.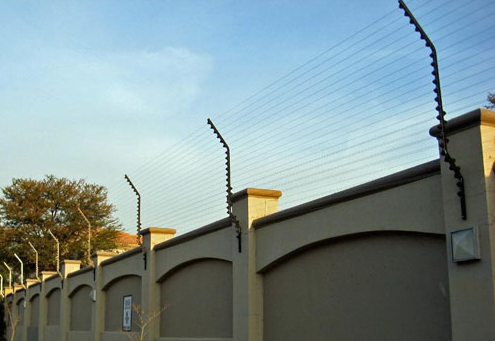 For a long time, installing electric fence around property was viewed as a sign of opulence. However, electric fencing implemented at private property acts as safety measure against vandalism and acts of hooliganism. Installation of electric fence around your property has several benefits. To start with, there is peace of mind from the assurance that everything is safe. As a property owner, you can sleep soundly at night without a worry. It is advisable for home owners to prioritize their home security. This is through updating security strategies to counter emerging security threats.
Electric fence installation
This security solution is very efficient for farms in the rural areas. Farmlands and private ranches are known to face a lot of challenges related to trespassing. So instead of the farm owner constructing concrete wall all round the property, installing free standing electric fences is most efficient. These kinds of electric fences are easy to install and very cost effective. Installing a good electric fence system is a sure way for managing trespassers. It is a major deterrent to animals that might cross over to destroy plants. In the farms where we have installed this solution, farmers and ranch owners have reported very high farm yields and personal peace of mind. Generally, farmers generally agree that the security investment is worth it.
We generally offer advice to owners of private ranches and large farms to install electric fence solutions. It is very easy to confuse electric fence system with the razor wire solution. Both razor wire and electric fence offer protection against intrusion. An intruder with the right climbing gear can go past a razor wire installation. The same cannot be said of a live electric fence. In the game reserves and national parks, razor wire systems Kenya do not effectively guard wild animals from escaping. This is because they are not deterrent enough.
The electric fence installers for Residential security
The top wall electric fence installation is the most preferred for residential security. This is because for homes, there is usually a perimeter wall. Therefore, the electric fence is installed on top of the wall. Razor wire installation normally accompanies electric fencing.
Every day we hear reports of security breaches at protected residential areas. This is especially true for VIP residential places. The services of a security personnel revolves around the gate area. But this is not enough. There is need to keep watch all around the property. And we have a solution. Our Electric Fence supplies are the perfect remedies that can effectively counter such threats. Getting electrocuted is more than just a deterrent measure. No intruder will dare come close to the fence when it is live.
The other benefit of this system is power efficiency. The technology used for manufacturing electric fence energizer ensures that your power bill is a very negligible expense. Many clients assume that by installing an electric fence system, the electricity bill automatically increases by a significant margin. You will not have to worry about electricity bills. You can further lower your electric bill by using a solar electric fence system. Such a system reduces your budget for security expenses by more than 75%.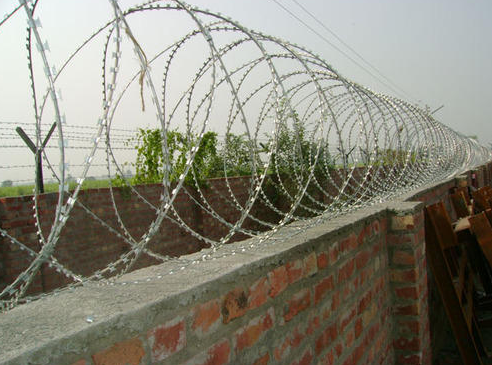 Electric Fence integration
We can also integrate an electric fence wire with your intruder alarm system. Our installers will help you with the integration. In such a setup, the burglar alarm system is triggered whenever an intrusion is detected. The sound of siren is known to scare off even the most adamant of vandals.
The era of planting broken glass bottles on the security wall is long gone. With a small investment, you can deploy a modern security system at home. When investing in electric fences or razor wire solutions, always go for the best quality. ORACO, electric fencing company in Kenya. We do not compromise on quality, be it the electric solar fence energizer, the insulators or the strainers. We understand that this is a one off investment and therefore extend a two year warranty on equipment. For the most qualified electric fence supplier. come to ORACO Kenya quality and reliability is our strength.
Visit our offices, call us or fill out the form below today so that we can help you design the best electric fence solution. We are a fencing company that meets your unique security requirement.