Easy Cyber Security Tips
Suddenly Cyber Security threat has become a big headache among corporate organizations and small business owners alike. These cyber-attacks are no longer limited to financial institutions. Non-banking institutions are fast becoming victims hence the need for cybersecurity preparedness.
See also; best IT Support company in Kenya
Even so, there are several easy cyber security tips that can help protect computers and information stored therein from unauthorized access. Below we highlight some of the straightforward simple strategies that will help protect companies, organizations, institutions from cybersecurity threats.
Install a good Network Firewall System
A firewall system is basically a shield that protects the corporate network including computers and other network resources from external attacks. So, the firewall system will monitor all traffic coming from outside and only allows clean traffic. Any suspicious traffic is dropped.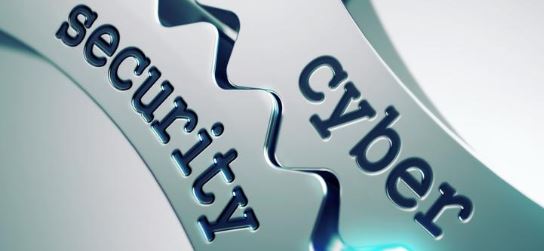 By blocking unauthorized access to the corporate network, you protect the computers, smartphones, and servers from malware and Trojan attacks. Even though most routers come with own inbuilt basic firewall system, it is highly advisable to get a firewall system with advanced network monitoring and scanning capability. By way of example, Sophos Xstream firewalls are excellent corporate network security firewalls.
Initially, firewall systems were mainly physical appliances with built-in management software. However, today we have cloud-based firewall systems that can be deployed and managed from any location. In as much as they are deployed only as a software application, they have superior capacity to block computer viruses, Trojan attacks, email spams, SQL injection attacks to mention.
Install genuine Endpoint Security software
All desktop computers, laptops, and smartphones must have either antivirus software or internet security software installed. Even though some operating systems come with a free version of the antivirus software, it is advisable to install the commercial version. The commercial applications not only come with superior security features but are also enriched better functionality.
In all, Bitdefender GravityZone Advanced Business security software will protect computers and other endpoint devices against viruses, malware, and spyware and phishing apps. Also, endpoint security software and antivirus, in particular, will help in scanning removable storage devices such as flash disks and external hard disks. In certain instances, the antivirus software will help block ads and unwanted website suggestions.
Update firmware for Active Network devices
Active network devices such as routers and wireless access points and network switches play a critical role in any corporate network. Internet traffic from within and without the local area network is coordinated by these devices. Essentially, they are the easy target and can easily serve as the single most open point of network security failure. Therefore, ensure that active network devices are running on the latest firmware.
see also; PBX phone system installers in Kenya
Firmware updates can be downloaded from the vendor's website. However, it is important to consult the telephony solution installer for guidance on how to go about it. For example, should you require the most recent firmware version for the Yeastar S20 PBX phone system, then contact the telecom service provider who will guide appropriately.  The same is true with the Dlink or TPlink switches routers and access points.
Regularly change User Account passwords
Updating user account passwords on a regular basis has proved to be an effective method for protection against cybersecurity threats and information security. Users should also be made aware of the dangers of sharing passwords with colleagues. Also, the passwords used should be unique yet incorporating, both lowercase and uppercase letters and special characters.
see; Yeastar P-Series VoIP PBX
It is recommended that passwords should be changed every 3 to 6 months. Actually, make it a policy that every staff is reminded to change their passwords every 3 months. This will drastically reduce hacking incidences. Most hackers will most likely use keystroke loggers to steal personal passwords. You can beat them by updating passwords regularly and also by using the on-screen keyboard when typing in passwords.
Apart from updating the passwords, users should avoid saving passwords whether in written form or o the web browsers. This is because any computer user can easily steal password information when saved in whichever form. So, the most effective method for keeping passwords would be to just memorize them.
Purge Redundant User accounts
By the same token, remember to purge all redundant user accounts. These are mainly passwords and user account access credentials which are no longer in use. Thus, all user accounts and passwords belonging to employees who have left the company should be purged without fail. This is because hackers might use such credentials to compromise company systems and security infrastructure.
see; VoIP Software
Check and install the latest security updates on computer operating system
Most operating systems have an inbuilt capacity to search for the most recent software security updates. This is particularly true if running a genuinely acquired and licensed software. That being the case, vendor software will offer facilities to protect your computer from cyber-attacks and other threats.
These facilities come in the form of regular updates. Regularly installing software security patches is a sure way of sealing in any invisible security gap. So instead of disabling updates, it is actually beneficial to accept software security updates from the vendor.
see; the IVR system installer in Kenya
For instance, the Microsoft operating system will give notifications about the latest update. Accept and install. In fact, always ensure the windows firewall is always on even if the computer is running another third-party antivirus software.
Install Genuine Application software
Remember to install only genuine and licensed software e.g. premier payroll software. This applies to the operating systems as well as application software. A genuine software is a software application released by a trusted vendor and protected from copyright infringement. Moreover, genuine software lowers the chances of your computer ever crushing by up to 90%.
Unlike the genuine software, research increasingly showed that using pirated software exposes computer users to identity theft risks. In fact, there is a possibility the pirated might come with password sniffing applications which might compromise online transaction activities. Be that as it may, it is beneficial to spend a little higher on software acquisition than acquire a software yet expose your personal files and documents to hackers.
see; SIP Trunk provider in Kenya
When all is said and done, remember to consult the IT security experts. Contact us today by filling in the below form for a customized Cyber security threat management proposal.