The recent development in the telecommunication industry has led to the convergence of various communications channels leading to efficiency, and flexibility. Hence, the VoIP PBX system solutions. This kind of convergence has brought about unified communications solutions. Enterprise Unified communications solution, known simply as a UC solution, has integrated several services into one very rich platform.
see also; Call center software in Kenya
There is a strong wave of innovations aimed at transforming business operations. As it is, organizations continue to experience digital transformations through enterprise unified communications solutions. Be that as it may, digital transformation has tried to adapt the present business structures making it more responsive to the prevailing economic environment.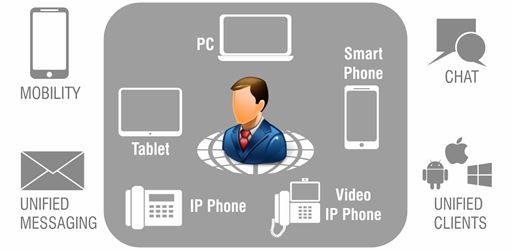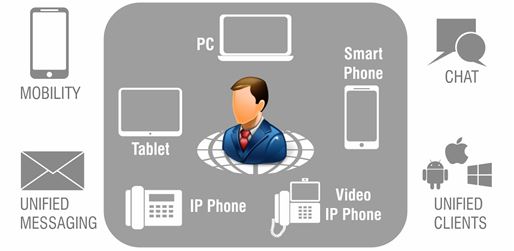 Indeed, UC solutions are the nerve center for corporate business communications. This is because apart from ensuring the availability of communication infrastructure, it streamlines company operations. Also, there is an assurance for multi-locational connectivity, system scalability, and excellent customer service and infrastructure mobility.
Why you need VoIP PBX system
Workplace mobility
The traditional workplace has undergone a major shift. The millennial workforce prefers workplace mobility. As opposed to the traditional setup whereby the employees were expected to stick to their workstations for the entire workday. Today's workforce has chosen to be mobile while performing official work assignments. Employees can now work with their personal devices. This has led to reduced cost of operations, increased availability of resources and efficiency.
see; The IVR system installers in Kenya
Teleworking for remote employees
Enterprise UC solutions have ensured that employees can work from wherever they feel like as long as there is reliable connectivity. In fact, with Sophos SSL remote access VPN certificate, the remote worker only requires to download and install an SSL VPN client to establish a secure connection. The SSL VPN certificates guarantee a secure point to point tunnel connection to company IT infrastructure. Get the best SSL remote access security solution through the Sophos Firewall.
Efficient collaboration platform
Productive teams collaborate a lot. In fact, collaborative effort is a recipe for success in any field of work. The IP PBX solutions have created a better platform for efficient collaboration and team participation. As it was mentioned earlier, UC solutions have brought together different communication channels into one rich platform. Therefore, people who need to collaborate can be connected through telephones, instant messaging, workflow and document management, and conferencing.
Hence, employees can work jointly on a project by sharing important data in a workflow and document management system that has the capability for emailing and instant messaging. Team players receive instant and immediate feedback on different milestones achieved.
Major cost savings through innovative digital transformation tools
Technological disruptions will require a budget to cater for the initial cost of rolling out the solution. However, this investment will be insignificant for the organizations that are in it for the long term. The payoff will come in terms of huge savings from not having to acquire separately third-party applications in order to boost value. Additionally, organizations are able to enjoy a competitive edge by using innovative tools to stay in the industry. Lastly, there will be a marked increase level of employee engagement and productivity which greatly impacts the bottom line.
Simplified business communication platform
Generally, advanced business tools tend to be complex and confusing to ordinary users. It becomes worse when users have to keep switching between tools in order to accomplish a business task. But with the consolidation of the services, the system s and processes will be simplified to improve usability and adaptability. There is no greater morale booster than the integration of common services into one rich platform. And all these can be achieved when you implement a VoIP PBX system. Also, VoIP software for internet calls.
Contact us today for the enterprise unified communications solutions, innovative telephony solutions, and more digital transformation tools.