Today, more than ever, people are beginning to appreciate the value of installing IP CCTV Cameras in Kenya. This is because burglary and acts of hooliganism have reduced significantly at premises with good security cameras. Even with these successes, it is still important to consult security experts on the best security cameras.
see also; PBX phone system for a new office
We have summarized below the main factors to consider before deciding on your security cameras:
IP CCTV Cameras
The IP camera enables you to view the images being captured in real-time over a local area network connection or through a wide area network infrastructure.
Remote access is probably a key advantage of the installation of an IP surveillance system. As for the analog cameras, you will only be able to view captured images from a monitor or screen which is directly connected to the DVR machine. Additionally, the analog will most definitely be wired using the coaxial cable while the IP cameras can be wired using the Ethernet cable system.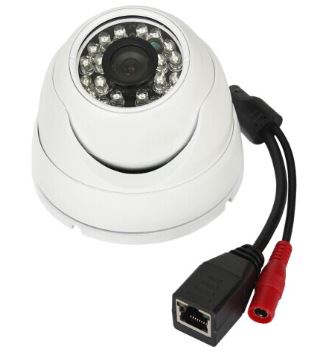 The best security cameras resolution
The camera resolution will determine the clarity of the images captured. A higher resolution translates to good quality images and vice versa. The only downside is that high-resolution cameras require a lot of hard disk space. Nonetheless, the storage size can be increased to meet a requirement. For instance, affordable CCTV cloud storage. The resolution of an analog camera can be measured in TV Lines i.e. 720TVL. As the HD or IP cameras, the resolution is measured in megapixels i.e. 3MP.
see; server room access control system
Indoor or outdoor deployment
There are different types of security cameras. They are manufactured for equally different surveillance purposes. They include the dome camera, IP bullet cameras Kenya, fisheye camera, and PTZ camera. For instance, IP dome cameras in Kenya will work very well when installed inside a building. As for the bullet camera, it will function effectively when installed on corridors and the general outdoors.
see; structured cabling and networking installation
Wireless or wired installation
Wireless installation can minimize the cost of CCTV installation by a big margin. However, sometimes wireless connections can be unreliable due to frequency interference or an unreliable access point. For a stable and more reliable setup, camera wiring works best. And if you can get the best CCTV installers in Kenya, then you do not need to worry about cables hanging loosely all over the place. We promise to do neat wiring, concealing the cables very neatly inside the conduits.
Feel free to contact us for a customized camera security solution.