As a VoIP service provider in Kenya, we supply and install cutting-edge business VoIP PBX systems in Kenya. Our clientele base has really grown mainly in the service industry. Today, we do VoIP PBX installation for small office businesses and big corporate organizations in Kenya. Even as installers of the IP PBX systems in Kenya. We enable our clients to leverage the power of the internet to enjoy free calls. This is because we always ensure that the installed office communication system brings value to the client. By creating flexibility and efficiency increased productivity and greater customer satisfaction. This definitely positively affects the bottom-line; lower operational costs and higher business revenues.
By leveraging the power of technology, companies have reduced business operational costs. They include travel and commuter expenses, telephone expenses, and even capital expenditure such as purchasing big servers. Technology is all about simplicity, usability, and the ease of deployment and redeployment. Users should be able to deploy IP office telephones and video conferencing systems through auto-provisioning in a matter of minutes.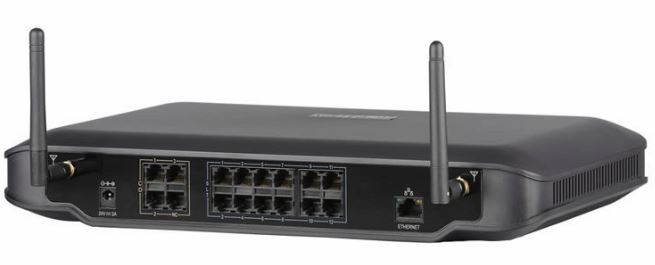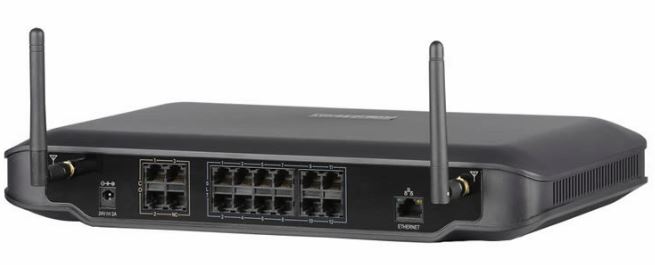 We understand that business phone requirements vary from one company to the other. That is why our focus is usually pegged on meeting unique communication needs for each individual company. For instance, the office telephone system which will be suitable for a small company of say 10 to 15 employees is unique. Likewise, an office telephone system for a corporate organization say with 50 to 80 employees is totally unique in design and requirements.
VoIP PBX Service provider
VoIP PBX business phone system delivers corporate-level communication solutions to all businesses n matter the industry or scale of operation. Also, as a VoIP service provider in Kenya, we can integrate a call center system to enable callers to enjoy free calls. The advanced features bring to organizations affordable and reliable business phone solutions. If not for the affordability and reliability of a telephone system installation, what more can a business organization look for in a telephony solution?
We know that clients have unique preferences and business requirements. And certainly attachment to a particular model of the telephony solutions. That is why we will install a particular model of PBX Phone System at one site and still offer another model VoIP PBX telephone system for a different site. It is not that the two telephony solutions are competing. But rather customer preference and the need to achieve the main objective sometimes supersede sentimental choices.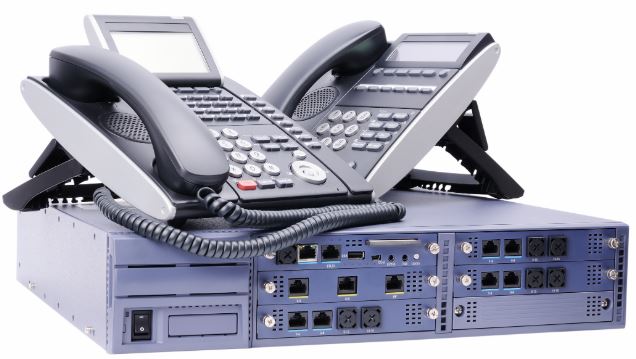 In order to satisfy client needs, we usually set up a meeting to help us understand the organization. We note the office layout and capture the required capacity. During this meeting opportunity, we will capture staff needs and major objectives. The same procedure will apply whether a company wants to install a new office telephone system. And also when one wants to upgrade the old office telephone system to a new IP PBX Business telephone system.  When is all is said and done it is our pride to offer our clients all around telephony solution. The IP office telephones solution will meet not only the present needs but also takes care of future growth.
The Business Telephone System for new office establishments
Over the past decades, so much has happened in the world of business communication systems. All these changes and advancements in the business phone systems have an end result of bringing benefits to the end-users. As has been mentioned, the first area for disruption was the cost of installation. It is very affordable to set up professional phone systems. The modular nature of the IP telephony system means that we only install the capacity which is needed. Anything extra can be added later on when there is an actual need.
As a professional structured cabling company in Kenya, we supply the IP PBX business phone system and office telephone systems. We also offer PBX installations, VoIP Phones just to mention a few.
Evidence can be seen by comparing the capabilities of the legacy PABX systems with the capabilities of the new enriched VoIP PBX systems even in Kenya. For instance, in the old phone system, all calls had to be made via PSTN connection and nothing else. As a matter of fact, both voice and data signals could not be transferred within the same communication medium. Today, business phone calls are initiated and received over the internet. Setting up multi-site video conferencing or audio conferencing has been simplified. This is due to the power of unified communication solutions. Thus, audio and video conferencing do not require sophisticated telephony equipment.
VoIP service provider in Kenya
With the IP-based telephone systems, the desk phones have been designed to enable them to operate on the IP telephony infrastructure. This is why we have softphones and VoIP desk phones to facilitate voice-over-internet communications. You do not need to travel abroad to get business phone systems will all these features, we have them here in Kenya. The IP PBX business phone system can be implemented on whichever scale required. We can install PBX systems for a small company with a single office in town or a big corporation with multiple offices spread across the country.
With technology convergence, it is better to partner with a VoIP PBX service provider who has the capacity to offer end-to-end solutions. The solutions should be comprehensive yet very customizable. Our goal is to simplify your technology needs while assuring you of value for your investment.
Our mission is to enable companies to enjoy doing business without worrying about what will happen when technology changes. We ensure that each solution offers increased flexibility for the business phone system to grow with new business needs.
Requirements for IP PBX Business Telephone System
Migrating from the public switched telephone network to IP Telephony can be a daunting task. Exercise is known to consume a lot of time and resources. Let alone the business disruption caused by migration to the new system. But it does not have to be like that. Our priority is to bring convenience, save your company money and improve efficiency.
IP telephony comes with easy-to-customize features. For instance, your callers can be entertained with an infotainment message while their calls are on hold. You can also change the on-hold music to any song and as many times you like. All these exciting telephone features bring value to clients. And this is why we install and support IP-based office telephone solutions in Kenya.
Gateway router. The device supplies your office with internet. Of course, internet service providers bring as part of the internet connectivity package. In fact, the ISP installs a router that enables remote management.
See also; Sophos firewall distributor
POE Switch. IP phones are through power over Ethernet technology. Nonetheless, these phones come with a power cord even though the use of power cables makes the setup messy.
Wireless access points. Wireless access points distribute the internet to devices that depend on the wireless adapter. For this reason, the use of wifi ensures the office remains uncluttered with cabling running everywhere. Moreover, Telecom clients have the option of using softphones application as opposed to physical desk phones. Thus, saving on cost and space required for a new setup.
VoIP PBX installation in Kenya
We always advise that when contracting a VoIP solution provider, do not rush to any office telephone PBX system dealer. It is important to work with a skilled and experienced contractor in order to benefit from the full potential of the IP PBX business telephone systems.
The cost of installing office telephones for a small company with 8 employees will obviously not be equal in comparison to that of a company with 40 or 70 employees. But you are likely to enjoy the benefit of economies of scale when you do the PBX installation for many phone extensions.
In as much as the number of required telephone extensions is a factor in designing a progressive office business office telephone system. Yet it is not the only factor to be considered. We also consider the number of gateways required, whether VoIP gateways or GSM gateways or whichever is preferred by the client.  Also, it is important to establish whether the company has branches and whether there are employees who work remotely.
Business success depends in a major way depends on how easy communication flow within the organization. Achieve efficient top-down communication across all levels of management through technology. Our team of experienced PABX installer will gladly help to design an office PBX phone system which is within your budget. Our office door is always wide open for all telephony projects. New PBX telephone system, VoIP telephone system, IP office telephones, VoIP service provider in Kenya and beyond…
Get in touch with us today for all your office business communication needs.