Getting good home alarm systems in Kenya is not as easy as it may seem. Moreover, sometimes you are not guaranteed to get what you are looking for. So you end up working with what is available. As ORACO Kenya, we are also professional CCTV camera installers in Kenya. We specialize in home and office burglar systems.
Below we have highlighted the reasons for installing the best home alarm system:
Home alarm systems can be integrated with a fire detector
Alarm systems can easily be integrated with a fire alarm system or smoke detection devices. The warning system from the smoke detector enables you to respond adequately in the event of fires. Actually, smoke detectors and fire detectors do the same thing.
Research shows that properties worth billions of shillings are lost annually to fire incidences. These losses can be avoided by installing reliable fire alarm systems within buildings.
Early warning from the fire alarm system will ensure a quick response from the fire department. It is a regulatory requirement to install a fire extinguisher on every building. The challenge is that rarely do people know how to operate a fire extinguisher. If this is the case, you can contact ORACO Kenya for basic firefighting skills.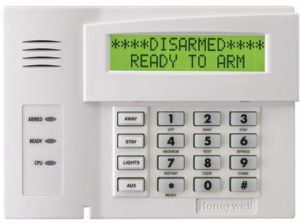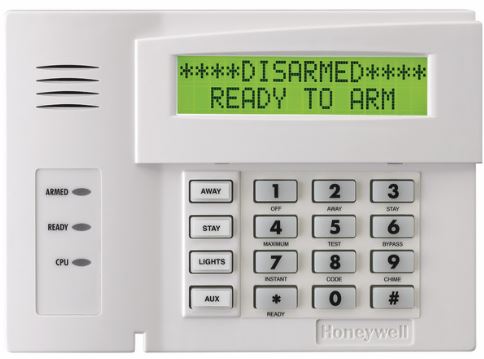 A home alarm system enables you to reduce the cost of insurance premiums
When calculating the amount of premium to be paid, insurance firms consider a lot of factors. The key determinants of premiums include location, the value of the house, and the availability of public utilities. Not everyone can reside near a fire station. Therefore, the only recourse is to have good home alarm systems integrated with smoke detectors.
See also; PBX system installers in Kenya
Installing a good home alarm system will definitely reduce your annual insurance premiums. This is due to the reduced exposure to risks such as burglary and break-ins or fire.
Protect your property
Installing the burglar alarm system in your home or at the office will help you in securing your valuable property. People invest a lot of funds to acquire property such as furniture, and electronics. It can be so painful to see a robber walk away with that which has taken a lot of resources to acquire. However, the sight of a siren kit mounted at the rooftop of your building is a strong deterrent to intruders.
Remotely monitor activities in your home
Granted, you will not be available at home every day all year round. You need a system that will be able to keep your house under surveillance 24 hours every day. Integrating your alarm system with spy CCTV cameras enhances your home security. In fact, we install cellular alarm systems that can call or send a message in case of an intrusion. So when you get the alert, you can inform the security to rush to the scene hence reducing your exposure to risks.
see; structured cabling and networking company
With a good home alarm system, you will be alerted in case of an intrusion or fire incident. Receiving timely alerts will enable you to execute the right action before things get out of hand. This is a key advantage of the modern alarm system panels e.g. Lightsys system.
Keep safe from robbery
Private residences are more susceptible to daylight attacks. Petty offenders normally target households with a young family. Intruders are aware that most homeowners set aside some money for use as petty cash while they are away. Caution should be taken to ensure that your family and caregivers are not at risk of attack.
Finally, we take adequate caution not to expose our clients to any risks. Our alarm system devices are sleek and efficient with reduced chances for a false alarm. In the event of an attack, all you need to do is press the panic button. The alarm system will go off notifying the security guards. The security guards will be able to respond in good time thus saving the lives of your loved ones.
Should you require a quotation for your home alarm systems, do not hesitate to contact our specialist installers here intruder alarm system in Kenya. Our customer support team will prepare a service card for you ensuring that you get assigned an alarm system technician immediately. At ORACO Kenya, we believe in offering affordable home security solutions. Even so, our price model is friendly and has no hidden charges. It is true when they say that we offer the most reliable home alarm systems in Kenya. Furthermore, we also install audio and video intercom systems.