Installing CCTV cameras at your shop or office is a basic requirement for every business in Kenya. Actually, small and medium enterprises have embraced the idea of private security by installing CCTV cameras at their premises. Adding biometric access control systems, then it becomes impossible to breach security. In the event of a robbery incident, security officers have relied on the recordings captured by CCTV cameras. No doubt, security officers' work has been aided by the recordings from security cameras.
Due to the importance of surveillance security cameras, their resolutions have improved tremendously over time. Today, it is nearly impossible to find analog cameras. The industry is fast-moving to HD CCTV cameras and IP CCTV cameras.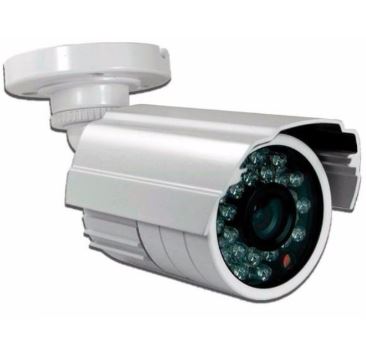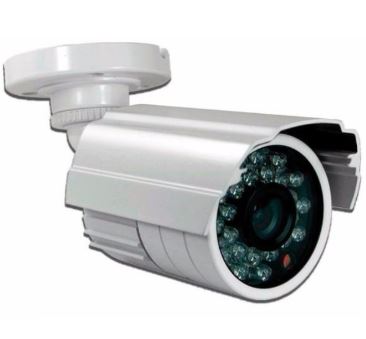 For a long time, the CCTV security industry was dominated by Hikvision. But the entry of Dahua CCTV cameras and other new entrants has changed the landscape. Finally, it is the end-users who are reaping the benefit of competition in the market. For instance, about a decade ago the installation of CCTV cameras in residential areas was a preserve of the rich. But tough competition in the security industry has led to the production of high-quality CCTV cameras at a very affordable cost. It is common to find small shops with MPESA outlets equipped with CCTV security.
Depending on the security surveillance requirements, clients have the option of installing CCTV cameras as either IP or HD cameras. Additionally, you can select your home security camera based on the resolution capacity. A surveillance camera's resolution can be measured in megapixels or TV lines.
Setting the CCTV Cameras
Should you decide to install non-IP cameras, the setup will rely on a Digital Video Recorder (DVR) to capture and store recordings. This kind of setup has been around for quite some time now. However, DVR systems are still very reliable as security surveillance systems. By and large, HD CCTV cameras work very well with HD DVR systems. These CCTV camera's clarity is usually rated in terms of megapixels, that is, 2MP. Coaxial cable is the most suitable cabling standard for non-IP CCTV systems.
See also; best school attendance management system. 
The IP Cameras
With the IP cameras, the surveillance system is usually cabled using the CAT6 ethernet cable. This is the type of cabling system normally used for data and voice infrastructure. The images captured by IP cameras are captured and recorded in an NVR (Network Video Recorder) system. The NVR technology is the most recent in the industry. With this technology, you are able to view individual CCTV cameras by their IP addresses. Moreover, you can remotely view security cameras in the entire network through a process known as port forwarding.
The beauty about the IP cameras is that they can ride on the existing local area network infrastructure. Under the IP surveillance setup, IP cameras are powered by a POE switch. The NVRs also is designed with the PoE capability (Power over Ethernet). You may have realized that while the analog cameras depend on power adapters for power, IP cameras rely on the PoE technology to get powered up.
The CCTV cameras recording
Now, storage space can present a challenge if a lot of cameras recording to the same memory location i.e. the NVR or the DVR. For instance, a two-terabyte hard disk can barely a whole month if connected to over 15 cameras actively recording day and night. To counter this challenge, you are advised to set your cameras to motion detection mode. In such a situation, the NVR or the DVR will only record when motion is detected within the area of surveillance. Otherwise, no recordings will be done in a still environment.
see; structured cabling company in Kenya
Another way you can counter space challenges is by the use of cloud storage. There are several cloud storage subscriptions that are relatively affordable. CCTV cloud storage solutions come with a lot of benefits. To start with, the CCTV cloud storage enables you to access your CCTV recordings from anywhere as long as there is internet connectivity. Secondly, instead of having all your CCTV recordings onsite, cloud storage gives you safe offsite storage. Ultimately, the CCTV cloud storage service acts as backup storage and a good disaster recovery strategy.
ORACO Kenya is one of the most affordable dealers of CCTV cameras in Kenya. Additionally, we are one of the most sorts after CCTV installers in Kenya. Try out our services today by contacting us here. We do not charge for a site survey.