Sophos Web and Application security provide protection and visibility into threats from the web. Additionally, this security feature offers control of web traffic, visibility, and reporting on application activity. In light of this complex threat landscape, only the most advanced web protection features can block the most evasive web-based malware attacks. In short, the protection goes beyond the ordinary filtering done by antivirus software.
see; best IT support company for small businesses
Together with Sophos Sandstorm, web security provides advanced protection features with accurate threat detection and faster response. Be that as it may, better web protection has been achieved through constant analysis of dynamic URLs, JavaScript emulation, and behavioral analysis of applications.
Why you need Sophos Web and Application security
Simplified administration
Deploying web protection appliances has been simplified in such a way that the initial setup and configuration takes only a few minutes. Furthermore, appliance administration has been made so simple. That the system administrator can executive mundane tasks with only a few clicks.
Should there need be to access the appliance while outside the office network, secure remote access can be enabled. So that the helpdesk administration can support from anywhere.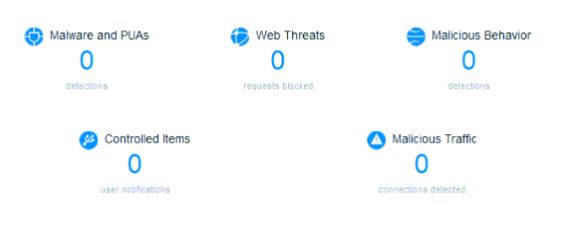 All-round protection
Web security application has been designed to offer protection to endpoints even when offsite. Hence, the appliance will still gain visibility into endpoint applications even when they are not directly connected to the main corporate network. Protect even the VoIP telephony system.
What is more, the Sophos appliance can still receive web security updates from anywhere. Even for the employees working from a restaurant or connecting from the home office. This round-the-clock has been achieved as a result of the seamless synchronization between the firewall and the server endpoint protection software.
Best in class performance
No known web security appliance has challenged the Sophos network firewall appliance when evaluated in terms of performance. The security appliance assures lag-free performance whether deployed in a small company with 15 users or installed in a large organization with a thousand users.
While other known network firewalls give a capping on the maximum number of allowable connections, Sophos keeps it open. Thus, the appliance can take a limitless number of connections at any given point. This without slowing down the appliance or indicating noticeable latency.
Deploying the web security appliance
When it comes to deployment scenarios, the web security appliance can be deployed as either explicit mode or transparent mode. In case of explicit deployment, the appliance becomes a proxy for internet access. Therefore, a rule will be created which will ensure all internet traffic goes through proxy IP address. Proxy IP address will most likely be configured in the browser application e.g. Google chrome.
In the event that the appliance is deployed in transparent mode, the router will keep redirecting traffic to the web security appliance. Thus, traffic redirect configurations will be done on the router. Transparent mode deployment is the easiest to implement because only the firewall requiring configuration. Unlike the explicit mode deployment where proxy IP configurations must be done on each and every device used to access the internet.
User and application visibility
Get the latest insights into user activity. Gain a better understanding of user behavior based on the websites visited and the frequency of such visits. Reports about blocked content and compromised applications that might harmful to the network. All these reports help in creating more policies that are aimed at boosting overall network security.
Also, the appliance offers rich reports on web traffic, and internet consumption per user and per application. These rich reports can also be used to allocate user surfing quotas. In so doing, business-critical applications get to be allocated more bandwidth. Even as less important applications get allocated limited internet bandwidth.
Contact us today for the best endpoint security products, web security, application control, and network firewall with the most advanced protection features. Also, we install some of the most advanced IP telephony solutions in Kenya.