IP PBX System in Kenya
The innovations in the telephony industry has introduced affordable, reliable and easily scalable IP PBX system in Kenya. The PBX telephone system is an innovative telephony device that enable users to make outbound calls and receive inbound calls on the same trunk. This leads to efficient planning, allocation and usage of company talk time resources. The IP PBX price in Kenya start at KES 149,900 for a company with 10 telephone users. This package includes GSM gateways, standard IP phones and the receptionist phone.
Also, the PBX telephone phone system has enabled organizations to interact smoothly with customers thereby handing them a competitive edge in the industry. By unlocking various exciting VoIP PBX features such as extension mobility, auto attendant, call transfer, call forwarding, call waiting, music on hold and the IVR. This leads to increased flexibility, enhanced employee productivity and better customer experience. At ORACO Kenya, we enable organizations to enjoy enriched business communication by installing the best VoIP Phone System in Kenya.
The PABX installation enables professionals to make and receive official business calls from an office telephone extension. Moreover, specific telephone extensions can be designated as the official company lines for incoming and outgoing calls. Can also use office extensions as direct lines to communicate with external partners. Even more, the PABX system in Kenya has enriched the communication process making it more professional.
IP PBX System Installation Price in Kenya
| | |
| --- | --- |
| Price | KES 149,900 |
| IP PBX System | 1 |
| Receptionist Phone | 1 |
| Standard IP Phones | 10 |
| GSM gateways | 2 |
| Warranty | One year |
| Installation and training | FREE |
Contact us now for a feature rich IP Telephony solution
Apart from the normal voice calls, it is now possible to do video conference calls from a desk phone. Business communications are now cheaper and more reliable thanks to innovative PABX systems. ORACO Kenya is a professional installer and supplier of PABX system in Nairobi and VoIP PBX phone systems in Kenya.
PBX system price in Kenya
How much does a PBX telephone system cost? An IP PBX system price in Kenya vary based on device specs e.g. the number of users supported, projected number of concurrent calls among other specifications. Even so, we provide tailor made telephony solutions packages according to the requirements presented by the client. Nonetheless, the installation price of an IP PBX system suitable for a team of 10 people will be KES 149,900. This package includes a receptionist phone and 10 standard IP phones, and 2 GSM gateways.
Key Specs of the PBX telephone system
Concurrent calling
Inbound calls and outbound dialing
Call reports: dialed numbers, call duration, calls received and missed calls
Call features: calling waiting, call transfer, music on hold
Interconnection between head office and branch office
Interactive voice response
Call recording for quality assurance
How a PBX Telephone System works
The gadgets designed for the VoIP PBX systems are easy to use. For example, the attendant console comes with a separate expansion module to enhance user interactivity. The expansion card improves interactivity making the receptionist's work fun and enjoyable.
No need to move from your desk to a colleague's desk to discuss an idea or collaborate on a project. Colleagues can now speak free of charge to one another and share ideas from the comfort of their desks. Furthermore, the IP phones can be configured to forward the calls when the office telephone extension user is not around.

VoIP application clients, such as the Softphone, significantly reduce communication expenses for the employees working remotely.  This is because the application only requires an internet connection to establish to offer functions of a normal office desktop phone. The Softphone, which is a VoIP software, enables IP Phone users to make calls through the internet. The VoIP software can be installed in an android phone or a windows computer.
Telephony Security
Keeping the PBX system secure from cyber-attacks remain our top priority. And we have put in place measures that protect the telephony infrastructure from all manner of service disruptions.
Security during PBX login
To begin with, the system administrators can put in place access control rules that allow only certain IP addresses for PBX login. The process otherwise known as whitelisting IP addresses. Using this strategy, the system administrator will set aside, for example, 5 IP addresses which can access PBX login page. Thus, login attempts from any other IP addresses, outside the whitelisted IP addresses, will be denied access.
Other strategies for PBX login security include use of multi factor user authentication, login timeout and capped maximum number of attempted logins.
Login timeout: users will be automatically disconnected following a period of a few minutes of lack activity. This strategy can help reduce incidents of an unauthorized access to the admin panel.
Multifactor user authentication: this PBX security strategy requires combination of both user password and the OTP (one time password) code generated by the system. The two step authentication requirement helps in preventing hacking attempts.
Maximum attempted logins: hackers normally use brute force to gain access into systems with weak password. Maximum number of attempted logins will thwart hacking attacks using brute force. Users will be denied access whenever the set maximum number of login attempts are exhausted.
Trunk security can also be set by requiring all users making outbound calls to enter unique pin while initiating outgoing calls. This will help in checking talk time usage and reduce wastage associated with users using company telephone for making personal calls.
Getting the most from IP Phone System
Legacy office telephone systems only offered the obvious intercom feature. This means that organizations installed the office telephone system to enable internal calling and receiving of incoming calls and sometimes make a few outgoing calls through the receptionist. The legacy PABX system offered basic call management features like call transfer and call forwarding. These IP Telephone systems can unlock the potential of organizations.
The modern IP PBX business phone system comes enriched with features that enhance communication efficiency, increase workplace mobility and minimize the cost of doing business. For instance, an organization can use the auto attendant feature and the interactive voice response system to provide professional customer support even past official work hours.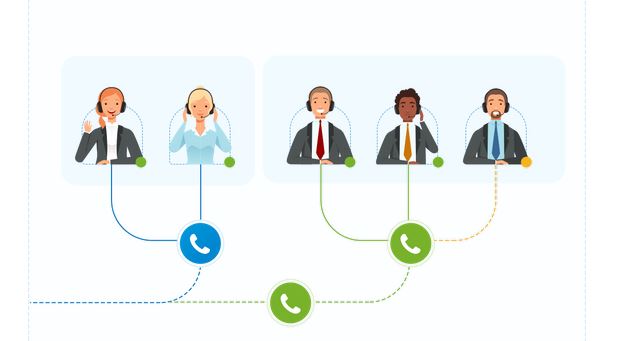 Furthermore, the Interactive Voice Response (IVR) system will be configured in such a way the callers will be listening to a professionally recorded marketing message about company products s and services even as they wait to be served. As a matter of fact, the business phone system will be integrated with the Customer Relationship Management System to personalize the customer experience. This system alone automatically creates a competitive edge for the company in the market.
The business work environment of today is structured in ways that employees do not need to be limited to a physical work environment in order to perform official duties. The modern PBX telephone system enables team collaboration independent of geographical location via VoIP client applications. Employees working outside the official workplace will still enjoy all the features of the PBX business phone system as though they are within the office. The mobility extension feature ensures that no employee will miss a call even when physically not available at the desk.
Below, we highlight the key benefits of PABX office solutions in Kenya.
Key Benefits of the best IP PBX System
Seamless recording of calls
The software is set up to record all incoming and outgoing calls. The live recording can be paused and resumed at a later time. Furthermore, the call center software allows you to replay and listen to past calls. This feature enables the call center managers to maintain a high level of customer support and sustain the set quality standards.
Intelligent queuing of calls
The system enhances the user experience through the innovative call waiting feature. The software allows you to play soft music as callers wait for their turns on the call queues. Likewise, a company will play advertising messages about new products in the market to pass information to callers on the wait list. The call queuing feature provides a lot of options for customization. However, playing simple instructions for troubleshooting errors and system issues is usually helpful in a customer support environment.
Concurrent Call Management

Call center management software allows for parallel incoming and outgoing calls to happen all at the same time without degrading call quality. The PBX phone system use a superior call transfer algorithm to route calls to the next available agent. Through machine learning, call transfers are normally based on the IVR selection. This improves customer satisfaction since they have been routed to the agent who is a specialist in the area selected on the IVR.
Team collaboration tools

With the call center software, it is easy to promote team collaboration. The customer support team can call each other's extensions internally to consult and collaborate. This kind of setup improves teamwork leading to increased call center agent productivity.
Blacklisting spam calls: It is possible for bots to jam the call waiting list. Therefore, the inbuilt security feature automatically blocks and drops all calls identified as spam. This ensures that call center resources are used efficiently.
Features of the Business Telephone System
Since VoIP runs on the internet, you do not need to depend on the public switched telephone network to communicate. As long as there is internet connectivity, you can do your local and international calls almost free. This saves your company staff communication costs. Moreover, the total cost of ownership can be lowered by setting up softphones.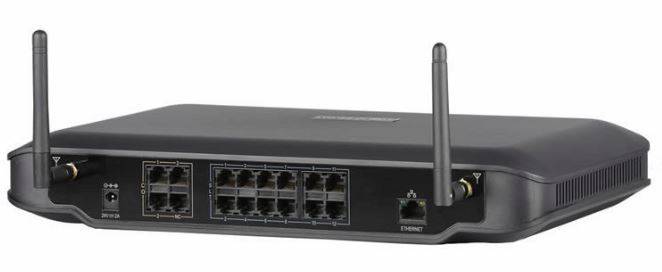 System scalability
With VoIP, you can easily expand your coverage. The VoIP technology allows to increase and decrease the number of users as easily as possible. To add a user, all you need to do is just get the IP phones, assign them an IP and plug it on the network. This can be done easily by your internal IT support specialists.
Unified communications
Apart from voice communication, VoIP enables you to transfer data and video within the same media. With the traditional setup, data and voice had to be delivered separately. But with VoIP technology, you can do video calls; send messages to your recipient, and still do voice calls.
Moreover, VoIP technology comes with fully enriched HD IP phones. The telephone system allows for conference calls, call transfer, follow-me among other exciting features. Indeed, PABX systems have simplified office communication. A while back, the only way to make an outside call was through the secretary. With PBX systems, a caller can reach a specific extension without going through the reception.
A standard IP phone comes with a four-inch high-resolution display. The desk phone is ergonomically for the users' comfort and finest view. IP phones usually have two ethernet ports to allow for structured cabling and networking of the desk phone and the end-user computer. The configuration of the desk phone only takes a few minutes. The desk phones can be assigned static IP addresses or the DHCP configuration.
Installing the VoIP Phone System
As more and more organizations are migrating to IP telephony infrastructure, the skills necessary to manage this kind of infrastructure become more critical than ever. Hence the need for retaining and retooling to stay relevant in the new edge. So telecom engineers have to be prepared through training since they play a vital part in the transition process. Our PBX telephone system installation experts are vendor certified. Our telecom experts have undergone a rigorous process that certified them to implement, support, and troubleshoot complex VoIP PBX installations.

So, add value to your company by engaging certified experts for data and voice solutions. Upon full installation of your IP telephony infrastructure, we assure your company of timely and reliable support. We have enough resources, expertise, and capacity to create value for each and every client we bring on board.
Indeed, our team member has been trained for client success management. This is an indication of how valuable our clients are to our business. As a matter of fact, our success depends on client success. We believe that as the client business grows, we will also grow to take care of the increased opportunity.
To sum up, it is important to note that our expertise is not limited to the installation of VoIP solutions. For one, we install, manage and support a data infrastructure network. We offer end-to-end solution design that meets the ever-changing needs of the professionals in charge of network design, device deployment, network security, and infrastructure mobility.
How to configure IP telephone system
Setting up on-premise PBX or in the cloud is easy and only takes a few minutes. Furthermore, managing the phone system from the web-based console is so simple. The IT administrator does not require advanced user training to navigate the management console. Nonetheless, we have a well-structured user manual with simple illustrations. The user manuals assist in configurations and general administration of the PABX Systems Kenya.
In a virtualized environment, scaling the IP Telephony system is as simple as plug-and-play. The PBX software comes with an easy-to-navigate dashboard embedded with various configuration tools. The configuration tools enable the system administrator to create extensions or add phones within seconds. This setup is a perfect plug-and-play scenario.
Administration of the entire company phone system happens from the web-based management console. Hence, the IT administrator can upload and update the firmware for all the IP Phones in Kenya from a centralized administration point.
Access to a friendly web user interface: VoIP system provides users with an easy-to-use graphical user interface on the web. From the web interface, users are able to change phone settings to their own liking e.g. update the voicemail number, blacklist an unwanted caller, etc.
Office telephone system installation
Contracting as ORACO Kenya for all your telecom solutions, be it, PBX systems or VoIP PBX systems is a huge plus to our clients. When you get us on board, we assure your company of 100% uptime. This improves user productivity even as we endeavor to maintain business agility.
The above benefits of VoIP are only but a brief summary. As a matter of fact, VoIP and IP PBX telephony are where the telecommunication world is headed to. Be that as it may, our shops are and we are glad to serve you. you should talk to us and get the best PBX telephone systems in Kenya. Talk to us now, and let us design for you the technology of the future.
see also; Sophos Firewall