Best Structured Cabling Company Kenya
As one of the best structured cabling and networking companies in Kenya, we do quality network installation. We begin with patch panel termination and server room cable management then proceed to user socket installation. And as the best cabling company in Kenya, we know that good workmanship goes hand in hand with quality materials. Thus, we have partnered with trusted manufacturers of quality data and voice cabling systems. Besides computer networking services installation, we also supply and install IP PBX System in Kenya.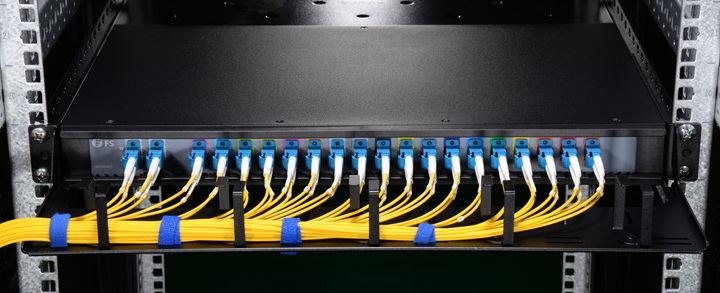 Be that as it may, structured cabling systems determines the longevity of the entire office networking infrastructure. Therefore, the wiring system used is not limited to copper cables. Backbone cabling can be done using fiber optic cables. The same wiring system can be used for wiring the IP telephony system. Fiber optic cable infrastructure tends to be a very durable network cabling solution. As a matter of fact, fiber optic cables work a lot better for inter-office connectivity as well as backbone cabling.
A network wiring done by experienced network engineers will outlast the users. We have a lot of confidence in the quality of our network cabling systems. Accordingly, we give a 20-year warranty for all the structured cabling works. During the warranty period, we provide free maintenance and fault diagnosis of the network.
Key Structured cabling installation materials
Network cabinet
CAT6 Ethernet cable rolls
Cable managers (1U or 2U)
Patch panels
CAT6 modules plus faceplates
Cable containment (metallic/ PVC trunkings)
Fibre patch panel tray
Patch cords (fibre patch cords/ CAT6 Ethernet patch cords)
Rack mountable network switches
Structured Cabling Company In Kenya
More and more companies depend on the internet to perform critical business operations. For example, companies file their monthly returns online. Similarly, institutions of learning require their students to pay fees and register for various courses online. Merchandisers and retail shops have placed their shops online so that their clients can shop from wherever they are. Virtually every sector of the economy depends on the internet. All this points to the need for high-speed internet connectivity.
The computer network infrastructure designed and installed by ORACO Kenya provide high-speed data transfers. We use structured cabling and computer networking services that offers greater flexibility to customer requirements. Thus, clients have more room to connect more devices to the network.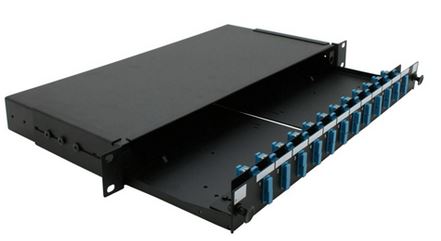 Fibre Optic Cabling and Splicing
Do you require a trusted structured cabling company in Kenya to do computer networking installation for a new office building in Kenya? How repair or upgrade of existing local area networking infrastructure? Then contact us now. We install quality IT infrastructure through the use of UTP Ethernet cabling as well as Multimode/ single-mode fiber optic cabling. The era of big data requires networking infrastructure with the capability to download, upload data, and transfer data of Gigabyte (G) size in seconds.
Hence, the need for fiber cabling networking infrastructure. We ensure fiber connections adhere to international standards. For example, all-fiber cabling accessories e.g. LC to LC fiber patch cords, SC to SC fiber patch cords, and fiber cable trays and modules are of high standards. As a matter of fact, modern network access switches come with inbuilt SFP modules to ensure that uplink connection to distribution switches can be connected using fiber cabling.
see; biometric time attendance system
What is more, the standards SFP modules can offer speeds of up to 1G per second. The more advanced SFP modules have the capability to push at the rate of 10G per second. All in all, we advise our clients to use multi-mode fiber cabling for short-distance connection (less than a kilometer ) and only use single-mode fiber cabling for long-distance connection (more than a kilometer).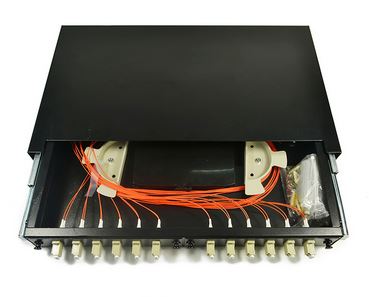 Be that as it may, there still so many reasons why organizations use fiber optic cabling infrastructure for uplink connection. In most cases, we will use local to local fiber patch cords to facilitate end-user terminations, especially for residential apartments and homes. However, for enterprise network, we will use school to school terminations for extending local area network for business premises, companies, and organizations. Most importantly, we assure our clients of a reliable and long-lasting IT infrastructure installation.
Network cabling installation in Kenya
As a structured cabling company in Kenya, we ensure that data and voice infrastructure installed can serve present and future needs of the client. Besides we supply data network cabinets in Kenya with inbuilt cooling. This ensures that the devices mounted in the cabinet do not overheat.
The starting point in office networking installation is usually a brief site survey of the client's office or building. Based on information gathered from the site, we design a solution that best suits the needs of the client. The network solutions engineer will design a drawing of the network layout. The layout specifies the exact location for active devices.
see; call center software
From the drawing, we are able to tell the number of points required for voice and data. The agreed number of points determines the size of the cable manager and the patch panel. As a matter of fact, a wall mount network cabinet can support a small network with a single patch panel. However, a free-standing network cabinet is perfect for big data centers with several patch panels. The network cabinet acts as the nerve center of the entire network infrastructure. Any breakdown is traced to the central point. A well-organized network cabinet shortens the fault diagnosis period.
Our network designs allow for future expansion thus accommodating emerging needs. The planning and execution of the LAN networks conform to the most efficient topology. We ensure that all the routing layout for cable pathways are safe. This is to protect the cabling infrastructure against damage.
Network installation services company in Kenya
When thinking about the installation of your data and voice cabling infrastructure, you should think long term efficiency. You want an infrastructure that conforms to current technology and can be upgraded easily to new technology. With that in mind, the following are the reasons why you should contact us to do your computer networking:
see; IVR system
Before you start doing your network wiring, it is important to have a conceptual design of the network. The design will guide how horizontal and vertical wiring will be done; cable containment designs including provisions for ducts, cable trays. The network design will take care of your present needs as well as giving you room for your future expansion.
We do network installations according to the international standards – ANSI/TIA/EIA568B. We install a high-speed cabling infrastructure capable of integrating voice, data, and video within the same media. To ensure no damage, cables are protected either through conduits, built-in ducts, or PVC trunks.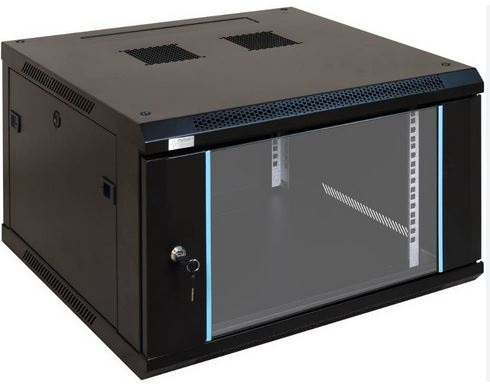 At the installation stage, we mark cables at both ends. This ensures that you can easily identify the cables from both ends during troubleshooting. All termination outlet points on the faceplate are labeled just as it was done at the patch panel. Marking of the network components greatly helps in debugging and isolating failing segments of the network.
After full setup and installation. There will be a period for support and maintenance. We will ensure that your network meets your current business needs as well as future growth requirements. For instance, we help to expand your network to accommodate additional active devices. Also, if need be we will do a complete overhaul of the network. Starting with cabling installation in the server room, to the reconfiguration of active devices such as switches, wireless access points, etc.
Wireless network
Auditing the IT systems ensures that wifi network conforms to international computer networking services and security standards. Thorough IT Systems Audits will also help to establish the weak point in your network. Armed with complete information, you can then work out a strategy to bring up your IT infrastructure to recommended standards.
Wireless internet technology has boosted internet access at restaurants, bar lounges, and open recreational areas. No need for complicated network wiring and the time consuming structured cabling works. On the other hand, computer and smartphone users are left susceptible to threats from a less secure network. As a professional installer of the strongest and most reliable wireless internet in Kenya, we ensure that Wi-Fi security is high grade.
Granted, wireless routers, wireless access points, and range extenders have enabled wireless internet connectivity even to remote areas in Kenya. But more needs to be done to ensure that the security of business enterprises is not compromised.
Despite the security challenges, the wireless network has a lot of benefits. With Wi-Fi technology, you purchase the wireless internet devices, configure and deploy. The complete installation of the wireless network only takes just a few hours. Hence, your clients can have access to the internet from their phones and laptops. We can also expand the LAN network by connecting the head office to branch offices.
In case of a weak outdoor signal, we have the range extender devices. These devices will boost the wireless network signal enabling your patrons to enjoy faster and wider internet access. Today, especially those in the service industry, have embraced WiFi technology thus creating more value for the customers.
After getting a wireless internet connection to your office, it is time to get the IP PBX business phone system.
Managing computer networking infrastructure
The communication infrastructure designed is capable of integrating both data and voice. Additionally, we ensure the infrastructure has the ability to do high-speed multimedia communication.
As a professional structured cabling company in Kenya, we take into consideration future connectivity needs for our clients. Implementing network redundancy is taken care of at the design stage. By the same token, we ensure that the network wiring is able to support future developments in technology.
Our strength lies is in the documentation of the works done. We ensure both horizontal wiring and backbone cabling meets the international cabling standards. We also label the network points both at the end-user point and on the patch panel. This is then documented for future reference.
The network infrastructure efficiency parameters:
The installations are done in accordance with the International Structured Cabling Systems. And the deployment of the network components according to ANSI/TIA/EIA-563-B and ISO standards.
Backbone and Horizontal Cabling requirements
Wiring closet and the space requirements for UTP and fiber
Media considerations such as performance, manufacturer's warranty, and support
Cable containment such as cable trunks, ducts, cable trays, and containment design
Labeling of data and voice outlets, and correct documentation
Provisions for ease of maintenance and repair in future
We are a trusted structured cabling company in Kenya. Our clients know us for quality LAN installations. We are proud of the good working relationship we have with Siemon. Siemon has a reputation for world-class cabling system. As a sign of our commitment to a long-lasting network cabling solution. As a professional computer networking company in Kenya, we extend a ten-year warranty to our clients.
For voice communication, you will require a good PBX System. And for network protection, Sophos Firewall must be installed.
Contact us today for a solution that meets both your present and future requirements.