Simply put, VoIP gateways can be used to activate SIP Trunk subscription on IP telephony networks. ORACO Kenya is a provider of SIP trunking and value-added VoIP services in Kenya. Also, installers of VoIP Phones, and PBX systems for small business operations, contact call center operations not only in Kenya but across the region. SIP trunking enables both small and medium-size companies to meet multiple communications requirements. For example, every company should invest in a robust VoIP technology to capitalize on its innate capabilities such as teleconferencing and telecommuting solutions.
SIP trunks and VoIP gateways enable PBX phone system users to make outbound calls via the provisioned SIP Trunks. First and foremost, no IP telephony system is complete without configuring either a SIP trunk or a VoIP gateway account.
See; structured cabling and networking installation
Most companies intending to migrate to IP Telephony already have a telephone number purchased from a cellular network provider.  However, that number is the only one known by so many of their clients that replacing it would inconvenience clients and affect the business negatively. Thus, VoIP providers now offer number porting as a service. Number porting will enable corporate clients and companies to retain the old telephone number.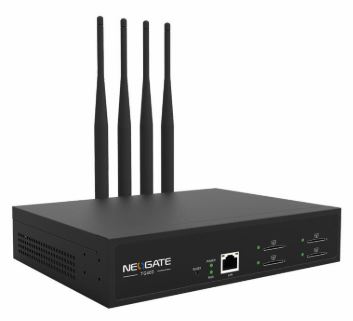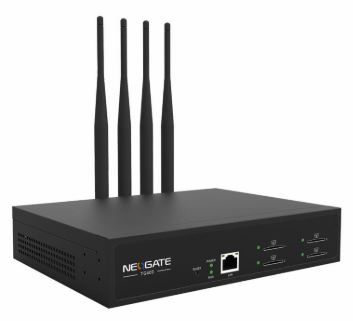 How to acquire a SIP Trunk for VoIP Communication
Session Initiation Protocol (SIP) trunks will be offered by Internet Service Providers.  Compared to the traditional telecommunication lines, SIP Trunks are not physical lines. This solution is offered as a service running on the internet platform. Hence, data and voice communication will be delivered over the internet guided by SIP Protocol.
For this reason, a SIP trunk subscription provides two methods by which you can ride on internet data to make and receive calls. The first method is by purchasing a VoIP gateway device which will be domiciled in the local IT server room. The VoIP gateway device will convert the telephone signal into data that can be interpreted by a SIP client or SIP device.
See; IT Support services
Secondly, you can contact a VoIP provider to lease IP based trunk which is normally linked to the IP PBX office business telephone system via the public IP address. VoIP providers come in to replace the legacy PSTN lines with cost-effective technology. VoIP gateways leverage the power of the internet to enable VoIP calls. Basically, SIP trunks and VoIP gateways are way cheaper than traditional telecom lines.
Salient features of the VoIP gateways
Transport and Communication protocols: SIP, UDP, TCP, TLS, SRTP
Easy setup, configuration, and deployment
Eco-friendly; low power consumption
Network interfaces: LAN, WAN
Network communication protocols: static, DHCP, NAT, DDNS, PPPoE
Codec protocols: G.711, G.723, G.726, Speex
Call routing procedure: least-cost route
Why you should install VoIP Gateways with the IP PBX system
It will lower office telephone costs. With this in mind, small and medium enterprises are able to reduce the monthly call costs through SIP Trunking.
SIP enables companies to have access to more telecommunication channels. Thus, you will find that phone users will be able to do up to 100 concurrent outgoing and incoming calls from a standard IP PBX system.
Reduce initial setup and installation costs. In that case, companies will no longer need to purchase GSM gateways. This is because telephone calls will happen through the internet.
See also; Payroll software for small companies in Kenya
Increase productivity through value-added features tapped from unified communications technology. SIP Trunking brings about employee flexibility, mobility, productivity hence increased revenue for the company.
There is an assurance for scalability. With SIP trunking, it is easy to add more channels to meet the need for more calls. Unlike the old system, adding more channels to the IP telephony will not call for the upgrade of the existing hardware to something new.
Every company requires investing in high-performance telecommunication equipment for reliability, stability, and continuity. To enable clients to benefit more from the SIP trunk subscription, ORACO Kenya will provide value-added VoIP services. These include supply and installation of VoIP Desktop phones, VoIP PBX systems, and VoIP gateways for clients in Kenya. Our goal is to provide cost-efficient IP telephony solutions to small, medium, and large companies. Our team of telecom engineers will help you design and deploy innovative IP phones in Kenya.
Contact us by filling in the form below for more Telephony solutions