Securing private property from intruders can be a big challenge. Hence, the innovative GSM enabled home security alarm systems in Kenya. As a property owner, you should let technology do the work for you. Innovations in the tech industry have led to the manufacture of efficient security alarm systems. A security alarm system detects intrusion into private property. These systems have been used successfully to guard against damage to property. We are specialist installers of the house alarm system in Kenya.
Open standard interface has made telecom and security products smarter, versatile and more cost effective. The standardized communication protocol has simplified the procedure for the integration of systems. For this reason, it is now easy to install both intruder alarm systems and door access control systems on the same platform. And now, customers are the key beneficiaries under these developments. For instance, there is an assurance for the forward and backward compatibility. This is because open communications standards and platforms have made telecom and security products future proof.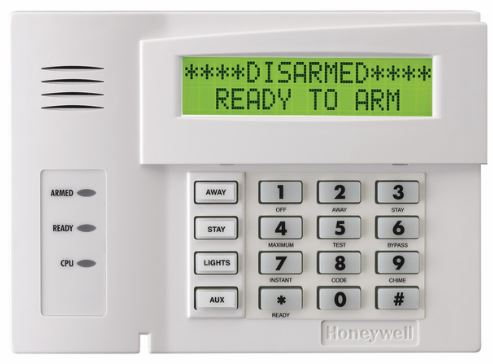 Alarm systems operate as an intrusion detection system. Also, alarm systems can be installed in the form of a fire alarm system. When shopping for an alarm system, you can purchase a system that offers both fire and intrusion detection.
Security cameras work together with an intruder alarm system for enhanced protection. This is because CCTV cameras can record the events during a robbery incident. Also, video intercom systems have the ability to capture and record incidences. The recorded videos assist in aiding investigations into crime and robberies. Better still, we integrate door access control systems with security alarm to further enhance security.
The Burglar Alarm System design
New technology presents clients with a variety of security alarm designs to choose from. To start with, the burglar alarm system can be installed as either wired or wireless.  A combination of the two designs is also available, otherwise known as the hybrid design.
Most clients prefer installing a wireless alarm system. Wireless solution design does not require major cabling. Thus, it is easiest to install. The installation is usually neat for there are no cables running all over. Motion sensors in a wireless design get powered through batteries. These batteries require regular charging or replacement for efficiency. This solution works perfectly in small office space and residential areas.
Large commercial areas use wired designs for security alarm installations. Wireless installations are prone to signal loss. On the flip side, there is little signal interference for a wired installation. Wireless sensors are prone to erratic signal relay especially if the control panel is far off. Damaging cables connecting the sensors will make the siren to go off.
Managing an intruder alarm system Kenya has been simplified. Clients only need basic training from the alarm technician and the user manual. For a start, the alarm system is activated by the last person to leave the premise. Again, it will be deactivated by the first person to access the building. Consequently,  the keypad is normally installed near the entry or exit point. The activation and deactivation codes area are only with the authorized people. For safety purposes, the alarm activation passwords or codes should change once every month.
Unauthorized access to the building when armed automatically leads to an alarm. Likewise, repeated entry of wrong passwords will result in an alarm. The alarm technician sets the required maximum number of wrong password entries before the keypad times out.
Features of the Home Security Alarm systems
The intruder alarm system comes with other awesome features. A good example is the duress pin code or panic button. In case of an attack, residents use the duress codes or press panic buttons to discreetly call for help. And in case of other emergency situations like fire, bypass code does the trick. All these configurations are done from the control panel for the safety of users.
Here is a summary of why you need to install a home security alarm systems. To start with, an alarm system makes it easy to alert neighbors for help. The alarm will notify the authorities when in need of urgent assistance. Secondly, your insurance premiums decrease as soon as you install a burglar alarm at your home. Buildings without a proper alarm system pay a lot of money in premiums.
Lastly, you save yourself from preventable losses related to vandalism and burglary. And there is the peace of mind knowing your family and businesses are protected. For the best home security alarm systems Kenya, contact us now.
see also; PBX supplier in Kenya