Security Alarm System price in Kenya
Securing private property from intruders can be a big challenge. Hence, the innovative GSM security alarm system in Kenya. As a property owner, you should let technology do the work for you. Innovations in the tech industry have led to the manufacture of efficient home alarm system. The security alarm system price in Kenya will depend on the size of the house. Nonetheless, KES 50,000 will be sufficient for basic installation.
Alarm system installation has really played a major part in detection and prevention of intrusion into private property. These systems have been used successfully to guard against damage to property. As a specialist installers, we advice clients to install GSM alarm system in Kenya. These have the advantage of sending notification to the property owner in the event of a security breach.
see; IP PBX system
Open standard interface has made telecom and security products smarter, versatile and more cost effective. The standardized communication protocol has simplified the procedure for the integration of systems. For this reason, it is now easy to install both intruder alarm systems and door access control systems on the same platform. And now, customers are the key beneficiaries under these developments. For instance, there is an assurance for the forward and backward compatibility. This is because open communications standards and platforms have made telecom and security products future proof.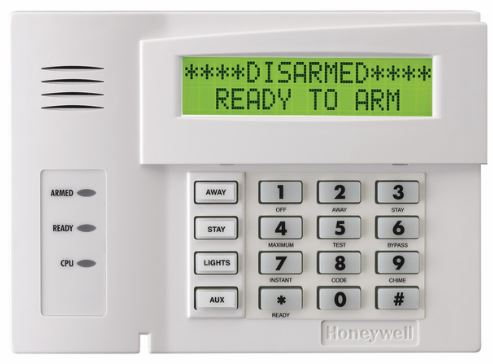 Alarm systems operate as an intrusion detection system. Also, alarm systems can be installed in the form of a fire alarm system. When shopping for an alarm system, you can purchase a system that offers both fire and intrusion detection.
Security cameras work together with an intruder alarm system for enhanced protection. This is because CCTV cameras can record the events during a robbery incident. Also, intercom system have the ability to capture and record incidences. The recorded videos assist in aiding investigations into crime and robberies. Better still, we integrate access control systems with security alarm to further enhance security.
The Home Alarm System Installation
New technology presents clients with a variety of security alarm designs to choose from. To start with, the burglar alarm system can be installed as either wired or wireless. A combination of the two designs is also available, otherwise known as the hybrid design.
Most clients prefer installing a wireless alarm system. Wireless solution design does not require major cabling. Thus, it is easiest to install. The installation is usually neat for there are no cables running all over. Motion sensors in a wireless design get powered through batteries. These batteries require regular charging or replacement for efficiency. This solution works perfectly in small office space and residential areas.
see; call center software
Large commercial areas use wired designs for security alarm installations. Wireless installations are prone to signal loss. On the flip side, there is little signal interference for a wired installation. Wireless sensors are prone to erratic signal relay especially if the control panel is far off. Damaging cables connecting the sensors will make the siren to go off.
Managing an intruder alarm system Kenya has been simplified. Clients only need basic training from the alarm technician and the user manual. For a start, the alarm system is activated by the last person to leave the premise. Again, it will be deactivated by the first person to access the building. Consequently, the keypad is normally installed near the entry or exit point. The activation and deactivation codes area are only with the authorized people. For safety purposes, the alarm activation passwords or codes should change once every month.
Unauthorized access to the building when armed automatically leads to an alarm. Likewise, repeated entry of wrong passwords will result in an alarm. The alarm technician sets the required maximum number of wrong password entries before the keypad times out.
Intruder Alarm Sounders
The intruder alarm system comes with other awesome features. A good example is the duress pin code or panic button. In case of an attack, residents use the duress codes or press panic buttons to discreetly call for help. And in case of other emergency situations like fire, bypass code does the trick. All these configurations are done from the control panel for the safety of users.
see; structured cabling company
Here is a summary of why you need to install a home security alarm systems. To start with, an alarm system makes it easy to alert neighbors for help. The alarm will notify the authorities when in need of urgent assistance. Secondly, your insurance premiums decrease as soon as you install a burglar alarm at your home. Buildings without a proper alarm system pay a lot of money in premiums.
Lastly, you save yourself from preventable losses related to vandalism and burglary. And there is the peace of mind knowing your family and businesses are protected. For the best home security alarm systems Kenya, contact us now.
Getting good home alarm systems in Kenya is not as easy as it may seem. Moreover, sometimes you are not guaranteed to get what you are looking for. So you end up working with what is available. As ORACO Kenya, we are also professional CCTV camera installers in Kenya. We specialize in home and office burglar systems.
Below we have highlighted the reasons for installing the best home alarm system:
Home alarm system can be integrated with a fire alarm detector
Alarm systems can easily be integrated with a fire alarm system or smoke detection devices. The warning system from the smoke detector enables you to respond adequately in the event of fires. Actually, smoke detectors and fire detectors do the same thing.
Research shows that properties worth billions of shillings are lost annually to fire incidences. These losses can be avoided by installing reliable fire alarm systems within buildings.
Early warning from the fire alarm system will ensure a quick response from the fire department. It is a regulatory requirement to install a fire extinguisher on every building. The challenge is that rarely do people know how to operate a fire extinguisher. If this is the case, you can contact ORACO Kenya for basic firefighting skills.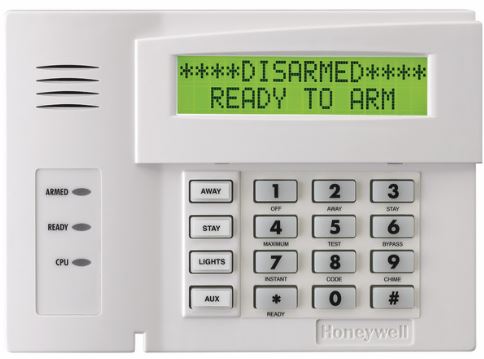 A home alarm system enables you to reduce the cost of insurance premiums
When calculating the amount of premium to be paid, insurance firms consider a lot of factors. The key determinants of premiums include location, the value of the house, and the availability of public utilities. Not everyone can reside near a fire station. Therefore, the only recourse is to have good home alarm systems integrated with smoke detectors.
Installing a good home alarm system will definitely reduce your annual insurance premiums. This is due to the reduced exposure to risks such as burglary and break-ins or fire.
Protect your property
Installing the burglar alarm system in your home or at the office will help you in securing your valuable property. People invest a lot of funds to acquire property such as furniture, and electronics. It can be so painful to see a robber walk away with that which has taken a lot of resources to acquire. However, the sight of a siren kit mounted at the rooftop of your building is a strong deterrent to intruders.
Remotely monitor activities in your home
Granted, you will not be available at home every day all year round. You need a system that will be able to keep your house under surveillance 24 hours every day. Integrating your alarm system with spy CCTV cameras enhances your home security. In fact, we install cellular alarm systems that can call or send a message in case of an intrusion. So when you get the alert, you can inform the security to rush to the scene hence reducing your exposure to risks.
With a good home alarm system, you will be alerted in case of an intrusion or fire incident. Receiving timely alerts will enable you to execute the right action before things get out of hand. This is a key advantage of the modern alarm system panels e.g.Risco alarm system.
Keep safe from robbery
Private residences are more susceptible to daylight attacks. Petty offenders normally target households with a young family. Intruders are aware that most homeowners set aside some money for use as petty cash while they are away. Caution should be taken to ensure that your family and caregivers are not at risk of attack.
Finally, we take adequate caution not to expose our clients to any risks. Our alarm system devices are sleek and efficient with reduced chances for a false alarm. In the event of an attack, all you need to do is press the panic button. The alarm system will go off notifying the security guards. The security guards will be able to respond in good time thus saving the lives of your loved ones.
Should you require a quotation for your home alarm systems, do not hesitate to contact our specialist installers here intruder alarm system in Kenya. Our customer support team will prepare a service card for you ensuring that you get assigned an alarm system technician immediately. At ORACO Kenya, we believe in offering affordable home security solutions. Even so, our price model is friendly and has no hidden charges. It is true when they say that we offer the most reliable home alarm systems in Kenya. Furthermore, we also install audio and video intercom systems.