Boost call agent performance by installing a call center phone system with an intelligent call queue management feature. Then deliver excellent customer service through the contact call center management system. This call center software is a game-changer solution in Kenya. Achieve this through an integrated feature-rich Cloud PBX system. Most suitable for companies in the service industry for sales and marketing, promotions, and even debt collection.
Wow your customers with first-class caller management solution using the Contact Center Solution. The contact call center management system solution is ideal for those companies that require doing several outgoing calls as well as routing multiple incoming calls to various extensions. Basically, integrating VoIP service provides you with as many channels as you would require at a monthly fee pegged on monthly usage. Hence, the more outgoing calls made by your team members the higher the bill and vice versa.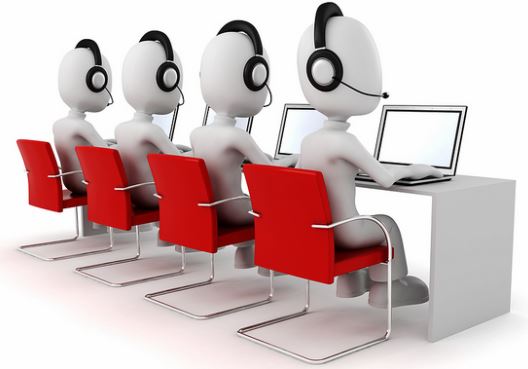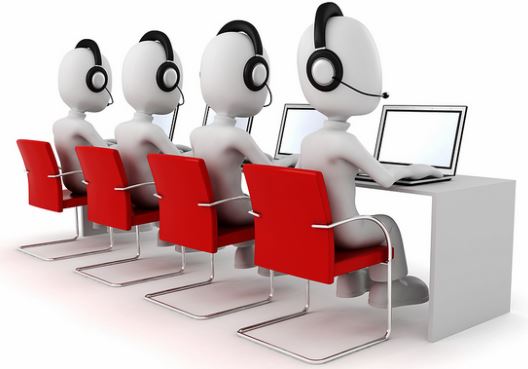 Contact call center management system is most popular among companies with large sales force because of the ability to increase the productivity of the employees by unlocking their potential. When a company maximizes employee potential, there is increased revenue growth. Integrated Services Digital Network solution works perfectly in a call center operation. However, getting a SIP trunk or VoIP subscription service would be perfect. Also, a company with multiple call agents and is looking to monitor agent calls will find this solution attractive.
When the Call center software is configured to an IP PBX system or VOIP Phone system, you have access to detailed reports of usage. Be that as it may, an IP PBX system offers more than just call reports. From the PBX system, you can configure IVR (Interactive Voice Response) for your callers, record agent calls to review later, manage user phone extensions.
Intelligent Call queue manager
Queue manager is an inbound call distribution feature that intelligently distributes incoming calls among the available call agents. This feature works just as a call waiting feature but with the capability of handling massive call volumes. Once enabled, all calls landing into the IP PBX system can be viewed from the queue panel. A user with the supervisor rights has access to the queue panel ensuring proactive call monitoring and management.
Additionally, the queue panel enables the supervisor to view various statuses of agents, whether online or offline. Also, the features creates visibility into the queue-related statistics such as calls handled per call agent, calls missed, duration of the calls and the specific times.
Besides the call queue manager, the system has a performance wallboard. This wallboard will enable supervisors to monitors call queues so that issues that might arise get to be addressed in real time. Thus, a company with call center phone system will be able to maintain excellent caller experience for all the customers.
Predictive auto dialer
The predictive auto dialer is an innovative call center feature that automatically dials a list of telephone contacts supplied and connects call agents only to the answered calls. The predictive dialer creates efficiency in a call center system by eliminating manual dialing of phone numbers which can be cumbersome.
Be that as it may, it will be totally inefficient for call agents to keep dialing manually a long list of telephone contacts e.g. 10,000 telephone contacts. Through the use of a predictive dialer, the system will automatically connect any answered outbound call to the call center agent as soon as an active call ends. In as much as, the predictive dialer feature can be activated on most call center systems, it is normally included as a value-added feature.
Predictive dialing is an outbound call placement feature that is suitable for companies in the service industries. Particularly those in the financial sector, loans and debt collection, banks, etc. in fact, companies can gain a competitive advantage by activating predictive dialing in the IP PBX systems to help with sales and marketing, merchandising, and product promotions.
Our innovative contact system enables the call agents to enjoy free internal calls and even instant chat. Additionally, you can schedule free internal conferencing between extensions. Leverage on efficient communication to improve employee productivity and achieve greater flexibility in resource utilization. Furthermore, the API allows call center integration with social media platforms, that is, integration with Facebook and Twitter.
Benefits of Call Center Software
Utilize your telecom resources efficiently. Use just one line to connect up to 1000 SIP extensions
Configure direct lines for critical services. This enables outgoing calls to be made directly bypassing the reception telephone extension or the console telephone
Retrieve periodical reports for every call center agent. Track agent performance. Improve employee productivity through a customized agent monitoring system. The performance management module enables you to monitor activity and performance.
Monitor outgoing calls. Control telephone expenses for outbound callers
Access reports on telephone usage; reports per extension including call duration, caller ID, etc
You have the capability to access as many channels as possible depending on your unique call setup requirements. For instance, when you subscribe to a 16 channel VoIP service, then 16 call agents can make outbound calls simultaneously. The same is true with a subscription of 32 channel SIP trunk
The PBX system has an automatic caller identification service. The caller ID module will reveal the telephone number of the caller
Configure auto-attendant extension for use outside office hours. Also known as a digital receptionist, the auto attendant service will enable you to play a nice marketing message to your callers. Still, you can use it as an IVR (Interactive Voice Response) to help your customers to access specific services offered by your company.
IP telephony is a highly scalable solution. The VoIP service solution grows with the needs of your company. For a start, you can use fewer voice channels and scale it bit by bit as the business grows.
Here is the opportunity to ride on VoIP technology. Incidentally, voice over IP enables employees to place free calls among themselves as long as there is internet connectivity.
Enjoy call center communication with VoIP service
VoIP service subscription in Kenya is mostly delivered through the fiber network. However, sometimes the solution can be delivered through WiMAX radio connectivity. Most VoIP PBX systems in Kenya support SIP trunk subriscription services, E1, T1 connection. Hence, setup and installation are very fast.
Based on the standard call requirements for an ordinary company, this solution offers immense capability. As a matter of fact, it is possible to do as many as 96 simultaneous inbound and outbound calls. Moreover, supporting up to 1000 SIP telephone extensions is a no-brainer in the VoIP PBX system environment.
Contact us here for a complete end to end telephony package. We are known for customized IP PBX systems, business IP phones, cloud-based call center software, IVR solution in Kenya.
ORACO Kenya helps you harness the power of IP Telephony by providing IP PBX Systems plus other VoIP solutions that integrate seamlessly with the contact center management system.
Contact us today for the most efficient, reliable, and affordable call center system with a predictive dialer in Kenya.
See also; residential apartment intercom system