Call Center Software in Kenya
A business can improve customer experience and remain competitive by installing the best call center software in Kenya. The call center system comes embedded with an intelligent call distribution feature which reduces call waiting time in a call queue. This feature enables companies to deliver excellent customer service by handling multiple concurrent calls from customers. This call center software when integrated with IVR has become a game-changer solution in Kenya. Because it unlocks the ability to handle more inbound calls without being dropped in the queue.
Hence, a lot has been achieved through the integrated feature-rich IP PBX system. We offer call center solutions suitable for companies in the service industry: sales and marketing, promotions, and even debt collection.
Wow your customers with first-class inbound call management solution using the Call Center Solution. The contact call center management system solution is ideal for those companies that require doing several outgoing calls as well as routing multiple incoming calls to various extensions. Basically, integrating VoIP service provides you with as many channels as you would require at a monthly fee pegged on monthly usage. Hence, the more outgoing calls made by your team members the higher the bill and vice versa.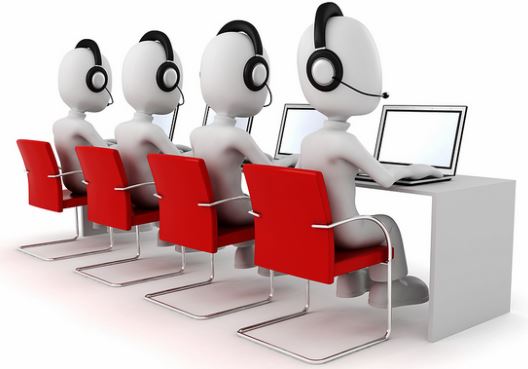 Call Center System integrated with VoIP trunk
Contact call center management system is most popular among companies with large sales force because of the ability to increase the productivity of the employees by unlocking their potential. When a company maximizes employee potential, there is increased revenue growth. The E1 trunk solution works perfectly in a call center operation. However, getting a SIP trunk or VoIP subscription service would be perfect. Also, a company with multiple call agents and is looking to monitor agent calls will find this solution attractive.
When the Call center software is configured to an IP PBX system or VOIP Phone system, you have access to detailed reports of usage. Be that as it may, an IP PBX system offers more than just call reports. From the PBX system, you can configure IVR (Interactive Voice Response) for your callers, record agent calls to review later, manage user phone extensions.
Are you planning to upgrade your office telephone system to an IP telephony system with advanced call handling features? Has your organization outgrown your present contact center system? This call center buying guide highlights some of the most important features of an efficient contact center system. Nevertheless, you can contact us for the best call center software for small business in Kenya. The system optimized with rich call handling features such as predictive dialing, automatic call distribution, and the IVR. Also, CRM integration among other innovative IP telephony features. Below are some of the features to look at before making the final purchase decision.
Features of the best call center software in Kenya
Call center agent performance dashboard
Inbound and outbound calling
Call detail report (dialed number, received calls, missed calls)
Softphone app for desktop and smartphone
Call recording for quality assurance
Interactive voice response
Integration with CRM
Interactive voice response (IVR) system
The IVR system is the automated voice prompts that guide callers on how to get help through the virtual customer self-service platform. The IVR system is ideal for institutions that handle high call volumes every day. Ideally, the IVR system will be particularly important to banking and financial institutions, the insurance companies in Kenya.
So, when a caller calls, they will be directed to a virtual receptionist whereupon a welcome message will be playing. The voice prompts will come up immediately after the welcome message. For example, the interactive voice response system can guide callers on how to reverse a transaction, block a lost VISA card, etc. Additionally, the IVR will still be able to direct the caller to a human call agent if the issue cannot be addressed through the automated voice prompts.
Automatic call distribution
This is an intelligent call queuing system that efficiently distributes incoming calls received among the available call agents. When all the call agents are engaged, the IVR will replay followed by an advertisement about company products and services. Even so, the music on hold will play as an active call is being transferred to the most relevant department. The IVR system will provide an opportunity for a company to advertise newly introduced products and services even customers wait in the queue to be served.
Predictive dialer
In as much as the automatic call distributor manages incoming calls, the predictive dialer manages outgoing calls. This call center software feature reads telephone numbers as provided in the list and automatically dials them one by one. When the contacted customer answers, the call will be connected to the call agent. It moves to the next telephone number automatically until all the customers have been contacted. This feature is particularly ideal for debt collection agents in the financial and banking sector. The predictive dialer is an IP telephony tool that automatically dials a list of customer phone numbers from the CRM system.
Softphone apps
The use of physical desktop phones can be tiring especially in a busy setup where call agents handle as much as 100 calls per shift. Hence the need for softphone apps that can facilitate hands-free calling. The softphone can be installed on desktop computers and laptops. The call agents will be able to make outgoing calls and receive incoming calls using the headsets. The softphone applications come with productivity features such as instant chat messaging, presence plus a host of unified communications functionalities.
CRM integration
Organizations can realize more value from the call center system by integrating it with the customer relationship management system. Hence, the call agent call saves caller details at the end of the call. The information captured in the CRM system can be referred to in the future when the caller makes another call. More importantly, the CRM system holds very important customer information that can be used for business intelligence, formulate business strategy, etc.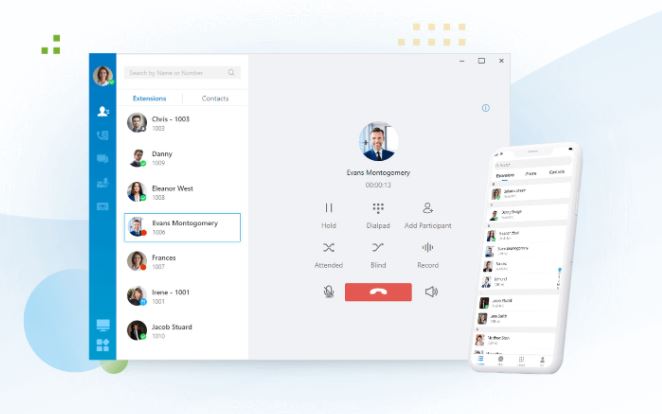 Voice logger
The call center system should have a facility for recording voice calls; both incoming and outgoing calls. Be that as it may, most IP PBX systems come with inbuilt storage hard disks that can store voice calls for up to 30 days or more. Still, the IP PBX can be configured to send the recorded voice calls to a network storage drive. The recorded voice call can also include caller ID just in case the information is needed in the future.
see; networking company
Skill based routing
When set up properly, this call center feature will direct incoming calls to the call agent with specialized skills to handle certain queries. Skill-based routing is a more advanced call queue management system. This feature will lead to improved customer satisfaction as their issues get handled by the most qualified in the team. While the ordinary queuing system will direct the caller to the idlest call agent.
Click to call functionality
In as much as the click to call feature is functionality designed for the websites, we have integrated this functionality into our customer relationship management system (the CRM system). Thus, when the call agent can dial a customer telephone number directly from the CRM customer profile. This integration saves time as the agent does need to access the dialing pad on a separate interface.
Call detail record
At the end of the day, the system keeps a record of all the calls made and received per day. Call details captured include caller ID, call duration, and name of the call agent who handled the call. Call reports serve various purposes in an organization. The call detail record can be used for measuring agent performance and budgeting for monthly telephone expenses. Also, the telephone records can be used to help formulate productivity improvement plans for call agents.
Real time agent supervision
Be that as it may, the supervisors tend to have more information regarding company products and services and the general company procedures. Therefore, the call center system allows the supervisor to barge in during call agent interaction with the customer. Real-time supervision through the barge-in feature will enable the supervisor to provide additional information that might be necessary during an ongoing call.
see; payroll system for small business
When planning to set up a call center operation, it is important to go for the best call center software. Contact us today for the best call center software for small business in Kenya. It comes with rich call handling features such as predictive dialing, automatic call distributor, the IVR, CRM integration among other innovative IP telephony features.
Intelligent Call queue manager
Queue manager is an inbound call distribution feature that intelligently distributes incoming calls among the available call agents. This feature works just as a call waiting feature but with the capability of handling massive call volumes. Once enabled, all calls landing into the IP PBX system can be viewed from the queue panel. A user with the supervisor rights has access to the queue panel ensuring proactive call monitoring and management.
Additionally, the queue panel enables the supervisor to view various statuses of agents, whether online or offline. Also, the features creates visibility into the queue-related statistics such as calls handled per call agent, calls missed, duration of the calls and the specific times.
Besides the call queue manager, the system has a performance wallboard. This wallboard will enable supervisors to monitors call queues so that issues that might arise get to be addressed in real time. Thus, a company with call center phone system will be able to maintain excellent caller experience for all the customers.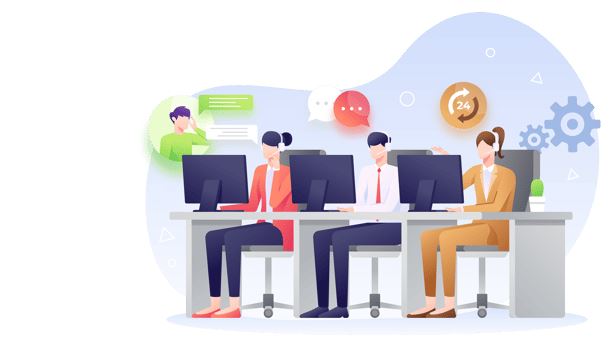 Predictive auto dialer
The predictive auto dialer is an innovative call center feature that automatically dials a list of telephone contacts supplied and connects call agents only to the answered calls. The predictive dialer creates efficiency in a call center system by eliminating manual dialing of phone numbers which can be cumbersome.
Be that as it may, it will be totally inefficient for call agents to keep dialing manually a long list of telephone contacts e.g. 10,000 telephone contacts. Through the use of a predictive dialer, the system will automatically connect any answered outbound call to the call center agent as soon as an active call ends. In as much as, the predictive dialer feature can be activated on most call center systems, it is normally included as a value-added feature.
Predictive dialing is an outbound call placement feature that is suitable for companies in the service industries. Particularly those in the financial sector, loans and debt collection, banks, etc. in fact, companies can gain a competitive advantage by activating predictive dialing in the IP PBX systems to help with sales and marketing, merchandising, and product promotions.
Our innovative contact system enables the call agents to enjoy free internal calls and even instant chat. Additionally, you can schedule free internal conferencing between extensions. Leverage on efficient communication to improve employee productivity and achieve greater flexibility in resource utilization. Furthermore, the API allows call center integration with social media platforms, that is, integration with Facebook and Twitter.
Benefits of Call Center Software
Utilize your telecom resources efficiently. Use just one line to connect up to 1000 SIP extensions
Configure direct lines for critical services. This enables outgoing calls to be made directly bypassing the reception telephone extension or the console telephone
Retrieve periodical reports for every call center agent. Track agent performance. Improve employee productivity through a customized agent monitoring system. The performance management module enables you to monitor activity and performance.
Monitor outgoing calls. Control telephone expenses for outbound callers
Access reports on telephone usage; reports per extension including call duration, caller ID, etc
You have the capability to access as many channels as possible depending on your unique call setup requirements. For instance, when you subscribe to a 16 channel VoIP service, then 16 call agents can make outbound calls simultaneously. The same is true with a subscription of 32 channel SIP trunk
The PBX system has an automatic caller identification service. The caller ID module will reveal the telephone number of the caller
Configure auto-attendant extension for use outside office hours. Also known as a digital receptionist, the auto attendant service will enable you to play a nice marketing message to your callers. Still, you can use it as an IVR (Interactive Voice Response) to help your customers to access specific services offered by your company.
IP telephony is a highly scalable solution. The VoIP service solution grows with the needs of your company. For a start, you can use fewer voice channels and scale it bit by bit as the business grows.
Here is the opportunity to ride on VoIP technology. Incidentally, voice over IP enables employees to place free calls among themselves as long as there is internet connectivity.
Enjoy call center communication with VoIP service
VoIP service subscription in Kenya is mostly delivered through internet connection. However, sometimes the solution can be delivered through WiMAX radio connectivity. As a call center software company in Kenya, we deliver a solution compatible with either SIP trunk or E1 trunk connection. Hence, setup and installation are very fast.
Based on the standard call requirements for an ordinary company, this solution offers immense capability. As a matter of fact, it is possible to do as many as 96 simultaneous inbound and outbound calls. Moreover, supporting up to 1000 SIP telephone extensions is a no-brainer in the VoIP PBX system environment.
Contact us here for a complete end to end telephony package. We are known for customized IP PBX systems, business IP phones, cloud-based call center software, IVR solution in Kenya.
ORACO Kenya helps you harness the power of IP Telephony by providing IP PBX Systems plus other VoIP solutions that integrate seamlessly with the contact center management system.
Contact us today for the most efficient, reliable, and affordable call center system with a predictive dialer in Kenya.