ORACO Kenya is an installer of VoIP phone system in Kenya. Also, an integrator of business telephones with the IP PBX System in Kenya. More specifically, we supply and install IP phones in Kenya. Thus, we enable our clients to create an excellent platform for business-to-client interaction through business telephones in Kenya. Even more increase employee productivity through a platform that enhances team collaboration, professional interaction, and flexibility at the workplace. As a SIP trunk service provider in Kenya, we have been instrumental in designing unified communications solutions that have help organizations to unlock their full potential.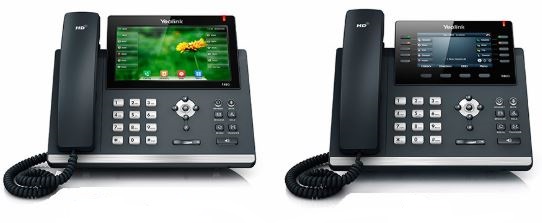 The Yealink IP phones are the ultimate communication tools of today and tomorrow. Apart from offering better performance in general, they feature an easy-to-use color display screen. Additionally, the ergonomic design is a perfect fit for busy executives. Say no to workplace fatigue with the innovative IP phones in Kenya.
What is more, Yealink manufactures office desk phones for professionals, and office telephones and has even developed softphone.
VoIP Phone System in Kenya
The business telephones incorporate thoughtful designs that support workplace productivity. These business phones come with exciting collaboration tools and other office productivity apps.
The business telephones support efficient auto-provisioning which is a key factor during mass deployment. Upon full deployment, users will be able to enjoy extended functions such as call recording, extension mobility, call forwarding, and voicemail services.
With a remarkable user interface, the business telephones deliver exceptional stability and performance. What is more, the desk phones are augmented to provide a smartphone-like user experience. This can be seen from the layout of the keys to the distribution of the one-touch interactivity buttons.
Conference Phones
The conference phones is a simple desk phone with the capability for audio and video HD quality communication. Designed for professionals and business executives who appreciate the value of technology in communication. Fitted with an adjustable touch screen and a removable HD camera, the Video Conference phone delivers business-class collaboration solutions on demand.
Connectivity to the desk phone can be done not only by the Ethernet cabling but also via the WiFi and Bluetooth pairing. Running on the Android operating system, the videophone has an inbuilt web browser, calendar, Skype, and other third-party business apps suitable for the modern work environment.
These conferencing solutions have helped businesses to overcome geographical barriers. Moreover, organizations can use conferencing phones to improve internal communication as well as external communication with stakeholders.
For the simplest setup, the standard desk phones have capabilities for a three-way audio conferencing. The mid-range desk phones have capabilities for 5-way audio and video conferencing albeit limited internally. As for a complex video conferencing, it will involve setting up a video conference room solution complete with codec and camera.
Simply put, professionals can set up group meetings, invite, and even other already created group meetings anytime convenient for parties involved. In short, organizations will not only be able to enjoy savings on time and travel expenses, but also enjoy a rich user experience.
Yealink wireless IP phones
The wireless IP phones were designed for the new age workplace that encourages flexibility and mobility. The cordless phones pick network connections from a DECT base. The DECT base has the capability of connecting up to 8 SIP phones. Hence, upon complete installation, the cordless phone users will able to make 8 concurrent calls.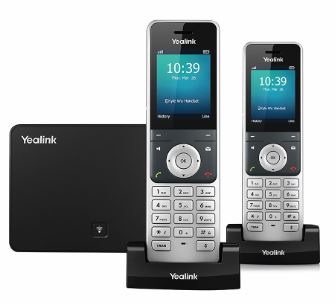 The Wireless IP Phones were built for the office environment with inadequate network cabling infrastructure. Thus, cordless IP Phones eliminate the need for a cabled connection. More importantly, the manufacturer made sure that the phones are feature-rich and robust in nature.
Fitted with a high-quality battery, the wireless Dect IP phones can run up to 18 hours of non-stop talk time on a full charge. Moreover, these desk phones take only a few minutes to recharge should the battery run low.
see; payroll system
Receptionist IP Phone
Enjoy a competitive edge in your industry by using technology to improve client communication. Executive IP Phones have boosted the image for small businesses, large corporate organizations, and also for the hospitality industry in Kenya.
The Receptionist IP phones are built for rapid call handling. They support productivity accessories such as LCD color display expansion modules and HD quality headsets. Apart from the elegant appearance, the executive receptionist IP Phone has more features for greater interoperability, collaboration, and interactivity.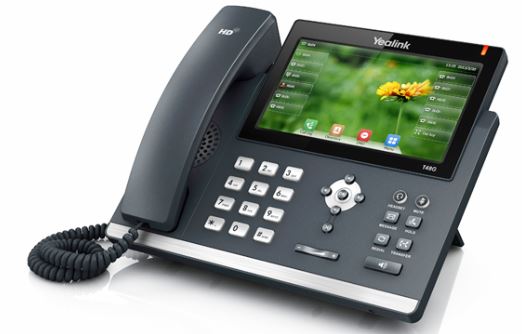 SIP Trunk service suitable for Call Center system
The call center software requires desk phones that assure users of stable HD audio quality communication. The Call Center IP Phones offer business class specifications. As a matter of fact, they are designed with excellent audio quality for clear communication.
Additionally, they come with high-level noise cancellation technology that ensures that the call agents are not affected by the noise from the surrounding environment.
see also; access control systems.
The Linkus Softphone App
Linkus is a multi-platform software that runs on Android or iOS smartphones. The app was developed for busy professionals who would like to keep in touch with colleagues and clients alike without being physically present at the desk.
The only requirement is access to the internet connection, either WiFi or mobile data connection. So apart from the ordinary capabilities of a physical desk phone, Linkus softphone enables users to call and transfer calls. Also, IP telephony users can participate in group meetings, view presence status for colleagues, and even engage in instant messaging. All these are geared towards enhancing team collaboration internally and externally.
VoIP Phones Installation
Installing IP desk phones from the easy-to-use graphical user interface is a non-complicated task. Even so, use the phone provisioning feature to scan and identify all IP phones connected within the local area network. The auto-provisioning feature will have your IP phone system up and running in a matter of minutes.
A VoIP Phone system integrated with SIP trunk delivers exceptional value to organizations. This include free calls within the organization, internet calling for remote working and excellent call quality plus much more.
Furthermore, with the IP based office business phone systems, scaling the system is a simplified cost-effective process. The phone system is generally engineered in a modular way to accommodate future growth as the business expands. There is no need to invest in big servers in order to benefit from this enterprise-grade communication infrastructure.
The web-based phone system administration enables the IT officer to securely manage the IP phone system from any computer. Thus, the office telephone system is highly protected from hackers using the best know security protocols such as TLS, HTTPS, and SRTP protocols.
Contact us today for IP telephony solutions: gateways, Best IP PBX System, and VoIP phone system in Kenya.