Sophos Firewall in Kenya
ORACO Kenya is an authorized Sophos Firewall reseller and installer in Kenya. Our success can be attributed to outstanding after-sale service and excellent technical support. The total purchase price for a network firewall vary depending on the number of users within a network. Other factors considered include the firewall license chosen and the user support package. For the best Sophos firewall price in Kenya, please fill the contact us form below.
The Firewall with xstream architecture is a feature-rich next-gen network protection system that blocks threats, exposes points of weakness, and proactively responds to attacks. With network firewall you have access to advanced network protection and security technology. The network security system has been designed to offer Intrusion Prevention, Email protection, Web Application filter, and Web Content Management. Even IP PBX system security.
Sophos Firewall Price in Kenya
| | |
| --- | --- |
| Price | KES 249,900 |
| Sophos appliance | XGS series |
| Subscription | One year |
| License type | Advanced protection for both web and network security |
| Number of users | 50 |
| Setup, Configurations and Training | YES |
| Support | YES |
key Sophos Firewall protection modules
Network security Intrusion Prevention System (IPS)
Web protection
App visibility and control
Anti-malware
Email protection (anti spam)
Webserver protection
Central Management
What is more, setting up a Firewall system has been made easy. Additionally, the firewall administration interfaces have been simplified to enable network security managers to get more from the system. Enjoy a simplified day to day network security management, device monitoring, and user administration. All these happen from the easy-to-use Sophos iView user interface platform.
see; IVR system
Sophos Security Heartbeat technology continuously gathers intelligence about corrupted files. The intelligence is then shared across all endpoints within the network. This technology has made it impossible for infected files and documents to be distributed across the network.
Research has shown that installing antivirus software on end-user computers is not an adequate security measure. Therefore, there is a need for a level three device that can protect private networks from external attacks. A firewall, provides sophisticated security solutions for a distributed network.
see; call center software
Be that as it may, network firewalls were designed for great performance. For instance, the firewall appliances are fitted with multi-core Intel processor chip, highly optimized random access memory and SSD storage. The specifications offer maximum throughput, scanning efficiency, and value for money.
The Sophos Firewall Price in Kenya:
Sophos firewall price in Kenya for a company with 50 users starts at KES 249,900. The purchase price caters for the firewall appliance, one year advanced protection subscription and firewall configuration. The advanced protection license designed for web and network security. Contact us today for the best Sophos firewall price in Kenya.
The firewall scans all traffic entering and leaving your network. The network firewall protects your network from denial of service attacks and other disruptions. Furthermore, it protects your public IP from blacklist due to spamming. You can trust xstream architecture to deliver high network availability.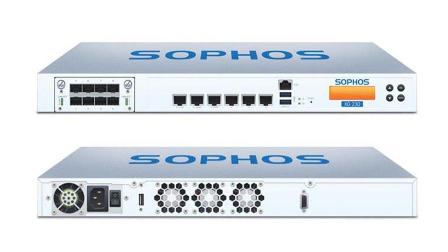 The appliance is not only a firewall device but provides a host of other exciting security features. Denial of service attacks, trojans, and viruses can hinder and completely disrupt your everyday business activity. Thinking of upgrading your network security? Below are the eight critical reasons why a network firewall is important for your business.
Benefits of installing a Network Firewall
VPN Trunking:
Many organizations with branch offices worry so much about how to create a secure link between two or more sites. The network firewall will help you establish a secure remote connection to your branch offices. Accordingly, Firewall appliances make the process of creating and deploying VPN links very simple. Creating VPN trunks between branch offices assures you of a secure and reliable network connection. Thus you can assure protection for data or information passed between regional offices.
Deep learning technology
A network firewall is a security system that identifies threats in a corporate network, isolates affected computers and smart devices and instantly stops the attacks from the identified threats from spreading. This is because the firewall system will identify the source of attacks and completely blocks the IP address and the network port number exploited.
see; best payroll software in Kenya
The firewall system uses advanced technologies for ensuring that companies and institutions access internet resources in a safe and secure manner. In short, the Next Gen firewall creates a safe environment for organizations to interact, transact and share without being vulnerable to threats like hackers, malware attacks among other risks.
You might ask does the firewall system creates a safe environment for the network users. Next Gen firewall has a system that gathers the health statuses for all endpoints. Affected endpoints are stopped from accessing common network resources until the threat is neutralized. The firewall system regularly keeps updating the database with information regarding the health status of each endpoint. Every change in status is updated instantly.
More importantly, network firewall has developed tools that expose hidden activities within a network. As a matter of fact, it uses deep learning technology to flag suspicious activities exposing them to higher-level scrutiny. In so doing, suspect traffic is stopped, infected files quarantined and affected endpoint isolated for extensive deep scanning.
see; biometric time attendance system
Indeed, the Next Gen firewall leverages on the power of Intrusion Prevention system to offer network security as well as endpoint protection. By the same token, the Next Gen firewall incorporates Intercept X next-gen endpoint security system making it one of the most dependable unified threat management solutions.
Network monitoring and protection
Today we live in a world of interconnectedness. Every device is connected to every other device out there. For instance, your laptop computer is connected to another laptop computer through the corporate network. This enables you to access corporate cloud resources such as emails, ERP system among other shared resources. Even more, port forwarding technology has enabled computer users to access IP-based home security systems. Also, your Smartphone which is plugged into the office wireless network is accessing Facebook as well as Google servers. Such interconnectedness provides loopholes for network security to be compromised.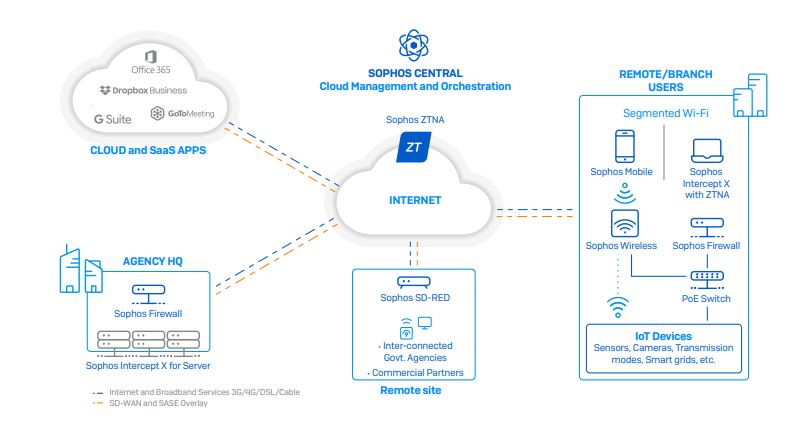 So the starting point is to identify all active devices within the network. Monitoring of the devices in the intranet can be done from a central point. Employees working from home pose a great challenge when it comes to protecting corporate data and information. This is because it is difficult to monitor their internet activity from home. Sophos Firewall system provides an environment for file scanning and cleaning within the corporate network. The advanced file scanning capability monitors files entering the network gateway or being rerouted from the corporate mail server. This ensures that any suspicious files are flagged and quarantined.
Hackers have become smarter bypassing computer antivirus protection. Endpoints are no longer safe. However, it is true that malware attacks do not have a single entry point. Sophos firewall provides an integrated approach to managing network security challenges. The cybersecurity team is judged harshly whenever a successful malware attack happens. Sophos Kenya comes in to provide great insights into previously reported attacks. Data gathered from the past attacks help in creating policies that prevent future attacks. Strictly applying IT policy might lead to blacklisting. Secondly, users will be blocked from accessing malicious websites.
Intrusion Detection and Prevention System:
Online attacks are evolving every day. As a result, Sophos acknowledges these security challenges and keeps the devices up to date to handle emerging threats. This firewall device has the capability to monitor traffic to a private network. Good traffic is allowed through while those that go against the set policies are dropped.

The Web Filter Protection Module:
This feature enables you to block websites based on keywords or URLs. For instance, some companies do not allow their staff to access betting sites during work time. Network Firewalls make it easy to limit access to unproductive websites such as betting or gambling websites and porn sites. Additionally, the web filter feature ensures that unsafe websites are filtered out from search results.
Load Balancing and Management of Internet Bandwidth:
IT systems have become so critical that no business can afford a few minutes of downtime. Firewall systems have consistently ensured companies maintain their internet traffic clean and steady.
Load balancing enables companies to eliminate internet downtime incidences. Therefore, there will be a need for the main ISP link and a backup internet link. For one thing, the appliance intelligently switches from an inactive link to an active link without the physical involvement of the network administrator. This saves time and money for busy organizations.
Granted, network users have different bandwidth requirements. The device enables you to allocate more bandwidth to a critical application or functions and reduce bandwidth to non-critical functions. In the end, you will achieve fair usage and distribution of network resources among network users.
Anti-malware protection Module:
The antivirus service works with anti spam, intrusion prevention towards creating a more secure network environment. The application detects and eliminates threats to your network and can also block infected files and applications. Uses deep learning algorithm to detect and isolate harmful traffic. Information about harmful websites and applications will be visible on the dashboard.
Network security analytics and reports capture several aspects of network protection. For this reason, you can tell which device is sending spam emails or which application is corrupted. Then, appropriate action is taken to reverse the situation.
Anti Spam module (Email protection):
Spamming within a network is a major problem that leads to slow connectivity. Consequently, managing spam emails can be a nightmare for system administrators. That is why there is a need for a program for eliminating such emails labeled as spam. The network security device makes it easy to identify and eliminate emails considered spam.
System administrators understand how challenging it is to maintain the reputation of the IP. A blacklisted domain is a sure sign of failure as an IT administrator. In any case, the process for delisting will not be that simple. So it makes perfect sense to put in place checks that guard against spam emails.
When it comes to cyber security, the firewall brings next-gen unified threat protection solution. Unified threat management solutions offer protection for all devices; computers, smart devices, servers. As a matter of fact, this is wholesome endpoint protection. From the same platform, you get network protection, web security, email protection just to mention a few.
Thus, it is important that all users within the corporate network are protected. Starting with the CEO of the company down to the rider. Hackers will not discriminate based on titles. As has been said before, It is better to be safe than sorry.
Protection for Remote Ethernet Devices
Even though firewalls protect computer networks against threats in a corporate office, assuring security for remote devices can be a challenge. Hence, the need for Sophos Remote Ethernet Devices that simplify network security management in a remote location.
These devices are specifically useful for companies with branch offices spread all over. For one thing, they are affordable since they eliminate the need to install a network firewall in each and every branch office. So, a company that has several branch offices only needs one enterprise-grade network firewall system and as many Remote Ethernet Devices (REDS) as there are the branch offices.
See also; structured cabling company in Kenya
The administration of the Remote Ethernet Devices will be done from a centralized console. At any rate, the centralized visibility of Ethernet devices will be critical when updating policies, software/ firmware, and general network administration.
Remote Ethernet devices ensure that staff working remotely can establish a connection to corporate servers without a worry of the system getting hacked into by intruders.
The iView Intelligent Reporting platform
Sophos iView is a tool that consolidates reports of every happening within a network. For instance, the network security administrator will be able to activities for every user connected into the network. The intelligence gained from the user based report will be used to create and implement network usage policies to guidelines that safeguard from exposure threats.
Likewise, there is a consolidated report covering all devices whether servers, desktop computers, smartphones, wireless access points, etc. the aggregated device activity report provides very intelligent logs data. What is more, all these security intelligence reports will help in identifying possible points of weakness within the network. And even then, use the information to update policies for better security.
In any case, you can access and view real-time reports from the dashboard. From the reports, you can drill down further into specific incidences based on dates, time, and the individual computer. For example, the IT Security Specialist is able to see which computer received the highest number of spam emails. These reports provide useful information in combating widespread malware attacks across the network. The report can also be downloaded to assist with the audit of IT systems.
Network Security solution providers have come up with very affordable ways of securing ICT resources. For a reliable Sophos Firewall distributor in Kenya, then contact us now. The positive feedback not only covers the device functionality but business aspects such as return on investment. Contact us today and start enjoying end-to-end protection from Sophos Kenya.
See also; best IP PBX