Today, there is a shift in the way companies are running their business operations. More and more companies are working toward increased mobility and flexibility. Hence, more and more businesses are adopting cloud technologies to increase their competitive edge. This shift creates loopholes to be exploited by malware and ransomware attacks. Network Security Firewall system in Kenya offers a perfect solution to the cyber security threat.
The key role of a network firewall and endpoint security is to protect computers against external attacks. Network Firewall is a device that keeps the corporate computer network safe for the employees and clients. It can also telephony devices such as the IP PBX system. Network Security Firewall offers a solution perfect for endpoint protection and network security. ORACO Kenya is a professional Network Security Firewall distributor and reseller in Kenya.
Serious organizations use firewalls to monitor network security. It is unfortunate that network security administrators spend a lot of time cleaning up the mess following an attack. As a result, a good internet security strategy will address detection and response.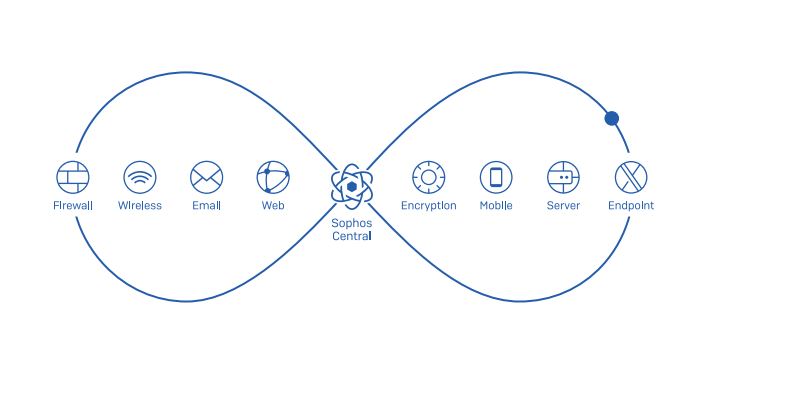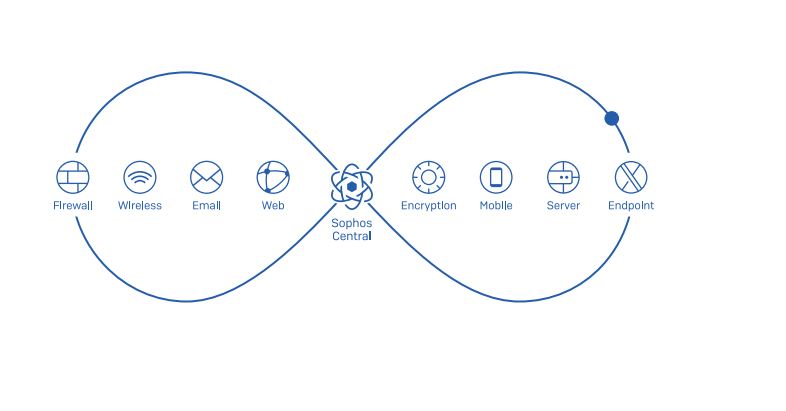 Ideally, network security specialists are not supposed to focus solely on how to react after an attack. They should be looking at ways of detecting an attack before it happens, that is, being proactive. And then, preventing future attacks from being launched from the same hole. This is because a network firewall is a proactive security device.
Here, we highlight what you need to know about network firewalls and the benefits of deploying the device in your corporate network
Network Security Firewall features
Cybersecurity technologies of the past were limited only to threat detection. However, threat isolation and prevention are more critical functions. Nonetheless, advanced threat elimination and prevention tools are there. Unfortunately, these cybersecurity tools are not sufficiently deployed. Today more than ever, businesses need to invest in cybersecurity solutions.
The ideas from the IT professionals about enforcing endpoint security must be outdated. The narrative has been that you need to install antivirus software and keep it updated. The fact is, keeping your antivirus software up to date helps but only to an extent. This is because malware is still predominantly caused by infected files. These files and documents are usually transferrable from one computer to the other via flash drives and memory sticks. Scanning these portable memory devices can greatly decrease virus attacks.
But in order to come up with efficient Security strategies, you need information, you require periodical reports. Network security firewall has the ability to gather intelligence about internet users' activities. From intelligence, cybercrime professionals are able to tell which websites are malicious. The malicious websites can then be monitored and can even be blacklisted altogether.
Intelligence can further help in creating awareness about the real threats that network users are exposed to. Internet users within an intranet are usually non-supportive of the corporate internet policy. Coming up with supportive reports with statistics of actual events within a network will users change attitude adherence to corporate internet usage policy.
Versatility in detection and prevention of attacks
Criminals have taken advantage of the interconnectedness to launch attacks such as WannaCry ransomware. These attacks have caused massive damages and disruption of the delivery of critical services. The amount of money that companies lose due to ransomware attacks run into billions.
Hence to use an integrated device monitoring and administration console. The present security technology is probably not versatile enough. Today's malware attack cannot be stopped with yesterdays ideas. Managing the challenges of today require the tools of today. You need a system that can prevent attacks. The system should provide reports which can be used to carry out investigations. The data gathered from the investigations should inform strategies for preventing future attacks. This is how the war on cyber attacks can be won.
Most of the IT Support companies agree that network firewalls may not detect all attacks before happening. As a result, certain malware attacks will go past the red line. Therefore, it is important to have a network firewall device that does real-time reporting on possible attacks. A good firewall system gives alert before the attack situation escalates. Reversing changes is easier when only a few devices are affected.
Research shows that the IT security industry has a shortage of cyber security companies in Kenya. We know what happens when the demand cannot meet the supply! So instead of spending bucket-loads of money on skill acquisition, you can let us manage your IT security. ORACO Kenya is one company with certified network security firewall installers in Kenya. Request for a quotation now and let us manage your security headache.
see also; best biometric time attendance system for schools.