Best Web Application Firewall in Kenya
Today, there is a shift in the way companies are running their business operations. More and more companies are working toward increased mobility and flexibility. Hence, more and more businesses are adopting cloud technologies to increase their competitive edge. This shift creates loopholes that can be exploited by malware and ransomware attacks. Checkpoint Firewall in Kenya offers a perfect solution to the cyber security threat.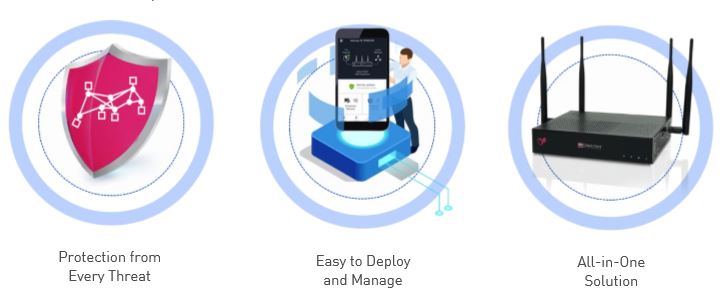 The key role of a firewall and endpoint security is to protect computers against external attacks. A Firewall is a device that keeps the corporate computer network safe for the employees and clients. It can also telephony devices such as the PBX telephone system. The firewall offers a solution perfect for endpoint protection and network security. ORACO Kenya is a professional Checkpoint Firewall distributor and reseller in Kenya.
Checkpoint firewall key protection features
Intrusion prevention/ detection system
Site to site VPN
Web application control and URL filtering
Anti-malware/ Antivirus protection
Anti-spam protection (email protection)
Recognition of IoT devices
Sandboxing (SandBlast Threat emulation)
Zero day protection
Remote access VPN trunking
Serious organizations use firewalls to monitor network security. It is unfortunate that network security administrators spend a lot of time cleaning up the mess following an attack. As a result, a good internet security strategy will address detection and response.
Ideally, network security specialists are not supposed to focus solely on how to react after an attack. They should be looking at ways of detecting an attack before it happens, that is, being proactive. And then, preventing future attacks from being launched from the same hole. This is because the firewall is a proactive security device.
see; best payroll system
Here, we highlight what you need to know about the security firewall and the benefits of deploying the device in your corporate network
Checkpoint Firewall features
Cybersecurity technologies of the past were limited only to threat detection. However, threat isolation and prevention are more critical functions. Nonetheless, advanced threat elimination and prevention tools are there. Unfortunately, these cybersecurity tools are not sufficiently deployed. Today more than ever, businesses need to invest in cyber security solutions.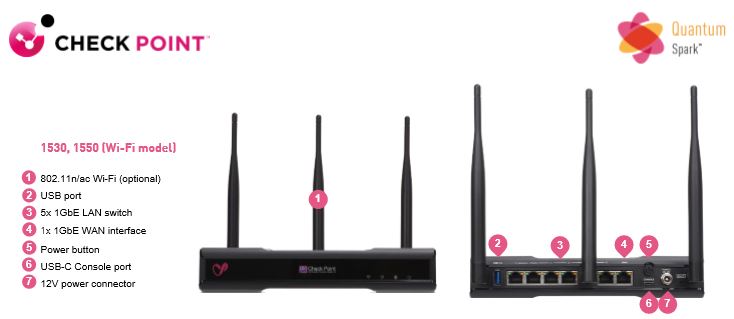 The ideas from the IT professionals about enforcing endpoint security must be outdated. The narrative has been that you need to install antivirus software and keep it updated. The fact is, keeping your antivirus software up to date helps but only to an extent. This is because malware is still predominantly caused by infected files. These files and documents can be transferred from one computer to the other via flash drives and memory sticks. Scanning these portable memory devices can greatly decrease virus attacks.
But in order to come up with efficient Security strategies, you need information, you require periodical reports. Network security firewall has the ability to gather intelligence about internet users' activities. From intelligence, cyber security professionals are able to tell which websites are malicious. The malicious websites can then be monitored and can even be blacklisted altogether.
Intelligence can further help in creating awareness about the real threats that network users are exposed to. Internet users within an intranet are usually non-supportive of the corporate internet policy. Coming up with supportive reports with statistics of actual events within a network will users change attitude adherence to corporate internet usage policy.
Wi-Fi security
User authentication
The network security administrator can use Wi-Fi controller to create a user captive portal for authentication. Essentially, the captive portal will ensure that any persons without user logon details will not access company Wi-Fi. This security feature automatically reduces cases of network hacking. Also, the network security has visibility into the users logged into the Wi-Fi network.
see; call center software
Traffic encryption
The Wi-Fi network controller generates its own security certificate which protects communication between the controller and the wireless access point. Thus, no hacker can intercept the traffic coming from the controller to the wireless access point and vice versa.
Password management
The Wi-Fi controller does an efficient work particularly in managing passwords for several wireless access points deployed in a company network. The controller automatically generates random passwords for all wireless access points managed by the controller. After a period, the controller will update passwords for all the access points. This ensures that no single password can remain in operation for an extended period.
Firmware security
The network controller has inbuilt anti hacking security feature that prevents hackers from making unauthorized changes to the device firmware. The anti-hacking feature also encrypts the critical files to protect their integrity.
User connection permissions
The network security administrator has capability to set time within which users are allowed to connect to the network. The inbuilt access control list works to ensure fair usage is implemented.
Versatility in detection and prevention of attacks
Criminals have taken advantage of the interconnection to launch attacks such as WannaCry ransomware. These attacks have caused massive damages and disruption of the delivery of critical services. The amount of money that companies lose due to ransomware attacks run into billions.
see; inbound IVR system
Hence to use an integrated device monitoring and administration console. The present security technology is probably not versatile enough. Today's malware attack cannot be stopped with yesterdays ideas. Managing the challenges of today require the tools of today. You need a system that can prevent attacks. The system should provide reports which can be used to carry out investigations. The data gathered from the investigations should inform strategies for preventing future attacks. This is how the war on cyber attacks can be won.
Most of the IT Support companies agree that the firewall will detect all attacks before happening. As a result, certain malware attacks will not go past the red line. Therefore, it is important to have a firewall device that does real-time reporting on possible attacks. Checkpoint firewall system gives alert before the attack situation escalates. Reversing changes is easier when only a few devices are affected.
Checkpoint Firewall Solutions
Research shows that the IT security industry has a shortage of cyber security companies in Kenya. We know what happens when the demand cannot meet the supply! So instead of spending bucket-loads of money on skill acquisition, you can let us manage your IT security. ORACO Kenya is one company with certified network security firewall installers in Kenya. Request for a quotation now and let us manage your security headache.
see also; best biometric clock in and out system.
Cyber-attacks have increasingly become more bold and evasive. To counter the threat posed, organizations need to adhere to some well-defined network security best practices. Unfortunately, buying the best network security firewall is not an end in itself. To start with, there will be a need for capacity building to ensure that the IT security staff are equipped to respond to and handle cybersecurity threats.
Secondly, companies have to avail of resources including specialized gadgets and appliances that help in maintaining network security. For example, Checkpoint Firewall, and Bitdefender endpoint for business, etc. On the other hand, the IT Security staff have to ensure that firewall protection services are well configured. Moreover, all the subscription services should be up to date. Otherwise, the network will be left vulnerable if the subscription-based protection modules remain unsubscribed if they expired.
Network security best practices that keep you protected
Install a unified threat management firewall
For a start, network security begins with the installation of the best web application firewall system. Likewise, installing a firewall system with unified threat management capability is a step in the right direction. The firewall system should be able to offer intrusion prevention, email protection, and sandboxing. Other important firewall services include web and application security, web server protection and endpoint protection and PBX telephone system infrastructure.

LAN installation segmentation
Most network attacks get propagated through lateral movement. The attacks become more severe if the main LAN network is not segmented into smaller independent LANs. More importantly, by segmenting the corporate network, attacks will be stopped from spreading.
An ideal LAN structure consists of several subnets and VLANs for different sections and departments. As a matter of fact, most network security firewalls allowing the creation of network zones. For this reason, increased visibility into the network can be achieved through the zoning.
SEE also; structured cabling installation company
Enable email scanning service
All emails coming in through the gateway must go through a filter. The filter will scan the email header, the body plus any attachments. The emails that meet the protection threshold set will be delivered to the rightful recipients. On the other hand, all emails with suspicious headers or attachments will be quarantined for further scanning before being released. What is more, those emails that out rightly fall below the set standard will be dropped at the gateway level.
Fixing software vulnerabilities
Hackers usually exploit the vulnerabilities found in software and other applications. These vulnerabilities act as the backdoor through which attackers gain access to private networks. Nonetheless, these software vulnerabilities can be spotted and fixed. To begin with, the software and applications used should be genuine and licensed. Secondly, all updates from the software or app developer should be installed religiously as released.
see; contactless access control system
Synchronize endpoint protection with network firewall
Synchronization between different IT security platforms creates the much-needed synergy in fighting cyber security threats. Therefore, the endpoint security software will be updating the firewall of suspicious activities associated with specific users or devices. In the unlikely event that a device gets infected, the web application firewall system will automatically isolate it. Manual cleanup will be initiated and the endpoint will be reconnected back to the network only when all the threats have been neutralized.
The use of strong passwords
Indeed, weak passwords easily fall prey to brute force attacks. Attackers usually start with brute force attack tools to steal passwords for various network resources. Particularly, where a trend in password usage can be spotted. Be that as it may, it is advisable that employees use strong passwords. By way of example, combining uppercase and lowercase letters and special characters and numbers make strong passwords.
see; CCTV installation company
Implementing all the above measures can actually help organizations to stay protected from nearly all cyber-related attacks. In as much as cyber security is a real threat, organizations that get well prepared are rarely targeted. In fact, attackers can tell whether an organization has in place advanced security systems or not. Hence, if breaking the security barrier proves to be a great hassle, attackers would not bother wasting time on trying to break into a well-secured resource.
As professional cyber security consultants, we assist companies to stay protected from Ransomware attacks by implementing the above network security best practices. Diligence to a well-laid cybersecurity strategy will not only protect the endpoints but also the IP telephony infrastructure.
Conatct us today for Checkpoint firewall solution in Kenya