Bitdefender endpoint security
In the world of endpoint protection, it is never business as usual. Corporate organizations are finally investing in network firewalls and Bitdefender endpoint security solutions in Kenya. What with ever-evolving internet security threats and malware attacks? By and large, endpoints act as the weakest link in network security. For this reason, you need a Bitdefender GravityZone endpoint protection solution for your computers.
Bitdefender endpoint security features summary
Threat detection and prevention
Device and application control
Malicious process monitoring
Automatic threat disinfection and removal
Network attack defense
Email security
Incident detection and investigation
Threat and anomaly analytics and visualization
Reporting dashboard
Be that as it may, cybersecurity attacks are usually traced to endpoints with weak protections. Apart from inadequate endpoint protection, working from outside the corporate network has made the endpoints very vulnerable to attacks. Even the PBX Phone system must be protected. This is because employees working from home tend to access company cloud resources from unprotected Wi-Fi networks. This, therefore, calls for computer security software that provides proactive scanning, and malware detection.

Research shows that over 50% of all virus and malware attacks can be traced to compromised end-user devices. Endpoint security should never be the weakest link in your organization. Bitdefender gives you the best opportunity to rework endpoint security protection.
Key benefits of Bitdefender Total Security protection
Ease of installation
Deploying the antivirus software is less complicated and only takes a few minutes to achieve a complete setup. This leads to lower cost and duration of installations. No doubt, this solution has made implementing the software across the organization with hundreds of endpoints is a piece of cake. The installation kits, whether 32bit or 64bit, are lightweight.  This minimizes the impact on the performance of each device such as processor and memory requirement.
Bitdefender Antivirus Price In Kenya
| | |
| --- | --- |
| Antivirus Package | Price |
| Bitdefender antivirus [2 users] | KES 1,500 |
| Bitdefender internet security [2 users] | KES 2,000 |
| Bitdefender antivirus [3 users] | KES 2,500 |
| Bitdefender internet [3 users] | KES 3,000 |
| Bitdefender total security [5 users] | KES 3,500 |
see; VoIP trunk provider
Simplified device management
The software provides a centralized platform for managing endpoints. The system administrator will be able to check for updates and pass the latest protection files to other devices within the network. Also, troubleshooting device issues have been made easy because you can view device status from a central console. Moreover, provides a simplified interface to access reports, create policies for endpoints, and receives alerts about devices.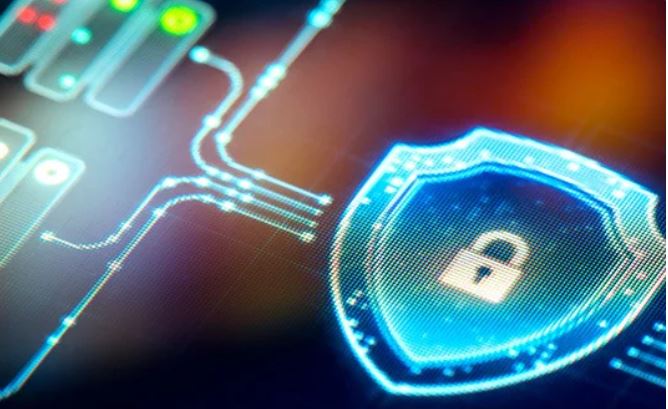 see; structured cabling installation company
Proactive threat detection and scanning
Computer security software provides proactive scanning and early detection of suspicious program activities. The software records the activities of specific programs depending on their risk profile. This helps in the early detection of infections and facilitates a faster response to stop malware attacks from spreading. Furthermore, this forms a basis for updating and strengthening security policies to prevent future incidents.
see; IVR system
Device remediation
Bitdefender offers system remediation to devices following threat detection. Whenever a malicious activity is detected, the security software terminates the process. At this point, device remediation happens through the rollback feature. The rollback feature enables endpoints to return to the last known state of good configuration before malware made changes. From here on, infected files are disinfected; others quarantined, yet others are deleted to protect device integrity.
see; call center software
What is the deal with Bitdefender Endpoint security?
Bitdefender next-gen protection uses a layered defense strategy that detects and neutralizes sophisticated attacks such as ransomware. Basically, security software offers a multi-level threat detection approach and elimination.
Bitdefender total security offers protection against advanced cybersecurity threats with minimal effect on computer performance. The threat scanning speed and accuracy is super among its peers e.g. Kaspersky internet security.
Bitdefender endpoint security delivers resource-efficient endpoint protection for all your gadgets. The protection software efficiently runs on laptops, desktops, smartphones, tablets, and servers with no effect on device performance. The software is embedded with a highly rated antimalware technology, application control, intrusion detection, and network firewall capability. Just like the Sophos Firewall in Kenya.
ORACO Kenya is a Bitdefender reseller and distributor in Kenya. We offer the best discounts on volume license purchases for Bitdefender endpoint security for corporates in Kenya. On top of that, we offer free installation and training.
see; best payroll software for large companies with over 100 employees
Why you should install Bitdefender security
Protection for home devices.
Bitdefender has a unified console that helps with managing all the devices connected ranging from computer laptops to personal smartphones and children tablets. The software offers an easy to use platform that identifies devices and initiates security scans to ensure that no device remains vulnerable to attacks.
Protection of personal privacy.
When using Bitdefender security, the software allows users to choose what kind of information can be shared through the internet. Bitdefender provides users with an opportunity to select specific files to remain private even as a user chooses which files to share.
Online security.
Bitdefender will scan search results and block suspicious websites. By flagging malicious websites users are protected from online fraudsters. Furthermore, users are warned prior to visiting websites categorized as malicious. The online security tool has protected many internet users from scammers and phishing websites.
Protection from ransomware attacks.
Bitdefender uses a multi-layer approach to ensure personal files are safe from ransomware attacks. Ransomware attacks normally target important documents and even videos and pictures. Victims of this kind of attack will have to part with some kind of ransom in exchange for the encrypted files. But Bitdefender security, you will never have to fall victim to a ransomware attack.
Proactive protection.
Bitdefender total security is known to stop malware attacks even before they are launched. The new threat prevention technique identifies vulnerabilities in systems early enough so that exiting backdoors can be blocked in time. The network threat prevention tool regularly scans the device's operating system instantly blocking any identified vulnerability. By proactively scanning the devices, users are protected from sending important data over the internet without proper encryption.
see also: best biometric time attendance system.
Cyber security tips for home computers
Password protection
For home computers, we recommend the use of a strong password for user accounts and applications such as Gmail and Youtube. A strong password cannot be easily compromised. Also, the passwords should be shared but kept as a secret. Furthermore, the passwords should be updated regularly, say, every three months.
Alertness for any suspicious behavior
Parents should always remain alert for any suspicious internet activity. Also, parents should check activity history per application. Good news, reputable browsers such as internet explorer, Google chrome and Mozilla Firefox offer search history which can be useful for tracking young people's behaviors online. It is important that a parent knows what the kids search on various search engines.
Avoid installing less important applications
All applications installed in a computer must strictly be the ones that promote learning and personal productivity. Still, potentially unwanted applications can only be installed following an advice from an IT specialist. In fact, some of these of potentially unwanted applications come with bugs that can be exploited to steal personal information.
Use genuine endpoint protection software
Most people believe that endpoint protection should only be installed on business computers. However, home computers are equally susceptible to virus and malware attacks. Therefore, home computers require genuine endpoint protection software just like the office computer. And the antivirus computer should be allowed to get automatic updates to remain effective.
Use secure Wi-Fi connection
People tend to be carefree while in a home setting. Moreover, people would easily connect to a neighbor's Wi-Fi without thinking of the exposure. The truth is, once connected to a neighbor's Wi-Fi personal files are potentially exposed to all other Wi-Fi users. Therefore, we recommend that home computers should only be connected to trusted Wi-Fi resources, preferably, personal Wi-Fi network.
For the best endpoint protection software in Kenya, contact us today by filling in the form below.