PBX Telephone System installer in Kenya
They say change is the only constant when it comes to telecommunication technologies. So, apart from installation of the on-premise office telephone system in Kenya, we also provide cloud PBX. Also known as hosted PBX, cloud PBX is for flexibility and mobility. Hence, as installers of PBX phone system in Kenya, we install office telephone solutions that meet the specific business requirements.
see; SIP trunk provider
As a matter of fact, we supply and install managed PBX Phone System for both the small and big companies in Kenya. ORACO Kenya aims to provide a wholesome unified communication solution for every business need. As a matter of fact, the hosted Cloud PBX system in Kenya has greatly reduced the overall total cost of ownership for businesses.
see also; call center system
And with the hosted PBX, you will be able to access and manage your business phone system from whichever place you like.

Based on our experience in the industry, we provide only the best, value for money IP telephony solution perfect for the modern business setup. Better still, we have solutions for every industry, and every scale whether small or big. For instance, the VoIP PBX Phone System for small companies can start with a package of less than 100 office extensions.
Our cost-effective office telephone systems offer high levels of resilience and security. This is what is needed by an ambitious organization operating in a dynamic business environment. The VoIP solutions that we installed and continue to install are future proof. The cloud PBX system will still provide all the functionality of an appliance-based IP phone system plus many more advanced communication features but at a lower cost.
PBX Phone system features and specs
Number of telephone extensions; 500
Concurrent calling: 50 concurrent calls
Hosted PBX Phone system provider in Kenya
Hosted PBX provides a centralized platform for managing telephony infrastructure, that is, the PBX and the IP phone extensions. Our hosted PBX solution comes with inbuilt NAT traversal. This feature enables remote management of devices even without port forwarding. With the increased visibility, the network administrator can deploy IP phones from anywhere by simply logging into admin panel. Then, the configuration templates for different models of IP phones can be downloaded to help in setting up new office phones remotely.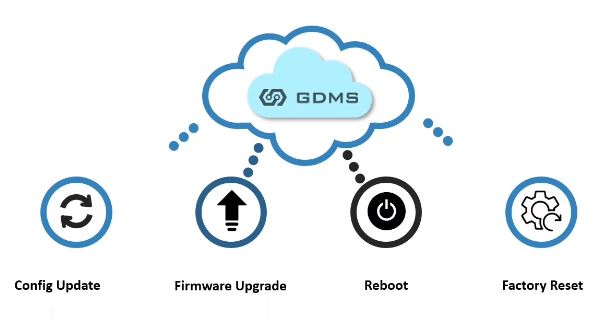 The Hosted PBX comes with very many advantages including the ability to monitor devices and receive notifications about devices events. Also, the system administrator can schedule firmware upgrades remotely. While the on premise PBX have a maximum number of SIP devices that can be supported, the Hosted PBX does not have such limitations. Once setup, an organization can configure as many SIP phones as they are willing to make subscription for.
see; networking services company
Once logged into the cloud PBX account, you will be view total number of SIP accounts created, number of devices connected. Also, the administrator can view the various sites being managed and the real time status of the devices allocated to each site.
What is more, SIP devices can be managed by site. That is, the admin can manage VoIP phones for one branch office independent of the others. Besides monitoring, the admin can edit device configurations, push firmware upgrades, and even reboot device remotely when need be.
Lastly, the admin can setup an email to receive different types of alerts. For example, the user will be alerted when SIP account registration fails, or when the device is offline. For this reason, the Hosted PBX is ideal for organizations with remote workers spread across different locations.
VoIP Service Infrastructure
The office telephone systems of today are feature-rich and thoughtfully designed for a tech-savvy business executive in Kenya. As a matter of fact, IP telephony enables you to get the most out of your IT investment. Configure IVR, deploy digital receptionist, record calls, use softphones, enjoy VoIP calls, etc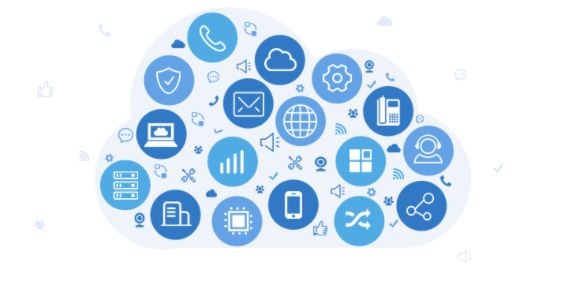 We understand that most clients consider cost, scalability, and reliability when setting up a new office phone system. We want to assure you that our phone system solution is a unified communication system that enhances mobility, flexibility, and effortlessly scales as your company grows.
Today, more and more businesses are going for Voice over Internet Protocol (VoIP) technology. This is the technology that enables you to make calls via your ISP internet connection. For this reason, VoIP calls between office phone extensions will always be free independent of the geographical location. VoIP PBX phone system saves you telephone costs, increases work mobility and enhances business's flexibility.
The physical VoIP PBX phone appliance will definitely require some space in the server room. The IP based Phone System being compact. Its space requirement will be a negligible expense. On the other hand, the cloud-based PBX solution will not require server room space.
No doubt the cloud-based software computing generation is here. The software-based phone system is leading the way with open standard SOHO IP business phone systems and softphones. More and more companies are starting to appreciate this technology because of the low initial cost of investment. For instance, the softphones have drastically reduced the overall cost of setting up call center operations. Basically, there is no need to purchase the physical appliance at exorbitant prices, that is, the PBX machine or IP Phones Kenya. It is cheaper and much more convenient to host your telephone system using the hosted cloud-based PBX installation.
Benefits of the VoIP System
Simplified installations
Apart from the on-premise setup, you will have an option of setting up your Phone system in the web console. From the admin account, the setup wizard enables to provision of SIP accounts, softphones, and IP phones in a matter of minutes. Configuration templates are available thus saving you time during the initial setup.
An intuitive management console enables you to manage your IP phones from a centralized point. For instance, you do not need to move from one desk to another in order to update the firmware or roll out software updates for all the IP phones. All you require is to log onto the web console and execute the same with a few clicks from the mouse.  The same procedure follows when adding a new IP phone or softphone.
Increased mobility and business flexibility
Mobility is a business requirement especially for companies with employees who work from the field. Save on telecommunication costs by calling workers in the field from office extensions as though they are within the office building. We have innovative android and iOS VoIP apps that literally allows you to move with your extension wherever. Make and receive business calls and even transfer calls to your colleagues via the office phone extension.
This kind of mobility increases team productivity and collaboration and saves on communication expenses. It is a plus to your clients for there is no call that will go unanswered. At ORACO Kenya, we ensure the IP PBX price in Kenya is reasonable and affordable. Our main goal is to offer quality end-to-end IP telephony solutions. We supply, install, and maintain IP based business phone systems. Also, the best hosted cloud PBX provider in Kenya.
Integrating VoIP Trunk
Whether cloud PBX or on-premise PBX accompanied, we have made it so simple to set up and install your office telephone system. The Managed PBX system will run on multiple platforms whether Windows, Mac OS, Linux, or even a virtualized environment.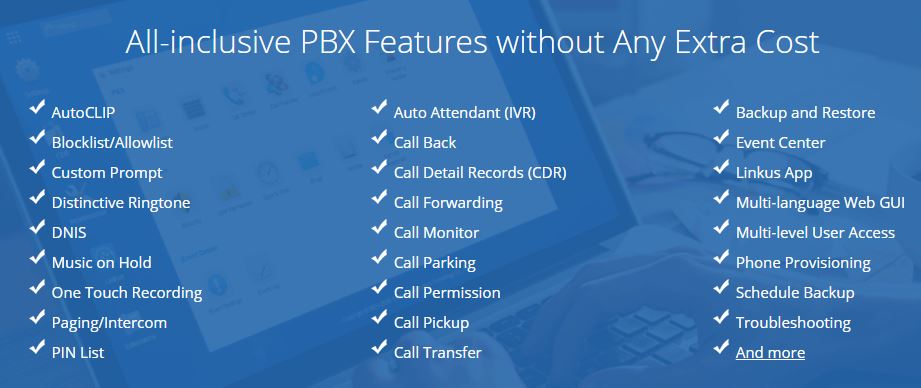 We offer a range of VoIP solutions tailored according to client business communication needs. Even though most clients prefer a physical IP PBX system, investing in a cloud-based Phone solution is equally practical. The biggest advantage of the on-premise PBX phone system is that acquiring it is a one-off cost. However, as for the cloud-based PBX solution, there is a monthly fee. With a good Cloud PBX provider, the investment will be worth every penny spent.
see; Grandstream PBX
Our expertise date way back when office telephone systems were majorly analog, digital phone systems and now we have IP telephony. We have kept pace with technological development in the telecom industry so that we can give our clients the best.
As has been stated above, we usually offer end to end IP PBX business phone solution. We have extensive experience dealing with VoIP Phone Systems from different vendors and manufacturers. Starting with the consultancy, to equipment supply, installation and configurations, and training. Even so, we will ensure that there is timely and efficient ongoing support.
Our well-trained telecom engineers will ensure that all your unified communication needs are taken care of by experts. Essentially, this releases your resources to be fully engaged in developing and expanding your core business. We have invested in the most advanced business phone system which ensures your success. For your success determines our success.
Multi-platform deployment of the VoIP System
The System administrator has the freedom to work with different SIP phone system installation options. Moreover, the web-based IP telephone system is not keen on locking you to a single telecommunications solutions vendor. Your company is at liberty to install IP Phones from their favorite manufacturer. Basically, as your Cloud PBX provider, we will ensure that you can still use your digital desk phones with the new hosted PBX software.
With the open standard architecture, the cloud-based IP telephony system saves from incompatibility issues. Basically, any IP Phone from any manufacturer can easily integrate. Moreover, a cloud-based IP PBX system offers a clear licensing plan. The SIP-based business phone environment will not corner you to billing per telephone extension.
The Use of VoIP Softphones
Instead of purchasing the IP desk phones, use softphones that support mobility and telecommuting. Organizations can immensely save on telecommunication costs through softphones. The softphones are compatible with Microsoft Windows and Mac operating systems. Additionally, softphones can be installed on Android smartphones.
see; door intercom system
The use of softphones automatically saves your company up to 70% of the initial cost of investment. For this reason, the cost of scaling and maintaining the phone system reduces drastically. We have simplified mobility and telecommuting. Employees are able to work remotely and still communicate with their colleagues cheaply.
As your Cloud PBX provider in Kenya, we shall provide you VoIP softphone configuration free of charge. And get to enjoy free VoIP calls among colleagues. This saves you from the inconveniencing annual licensing agreements. Secondly, it is easy to set up and use. The user interface is simple and incorporates all the features of the ordinary IP desktop phones in Kenya. After installing the softphone on your laptop or desktop computer, all that is required is a pair of headphones or headsets.
Softphones are compatible across different operating systems platforms. The open standards architectures enable the softphones to work on Windows and Mac operating systems and Android.
How Hosted PBX Phone System can support unified communications solutions
Instant messaging, telepresence, video conferencing made easy with softphones. Employees can view the online statuses of their colleagues before initiating a communication. Furthermore, they are able to chat through text on the same unified communication platform. The SIP-based IP business phone system and softphones enable employees to conveniently communicate with colleagues and collaborate on projects. Softphones enable you to achieve a complete unified communications solution without the need to incorporate the services of third-party software vendors. All these forms of communication happen on the software platform at no additional cost. Thanks to the PBX Telephone System.
see; biometric access control system
Communication via VoIP has been tested and approved as secure and reliable. In any case, softphones do not attract any annual licensing costs. At the same time, these multiplatform VoIP clients run on every conceivable device. That is, the cloud IP Telephony System can be managed from a laptop, desktop, Smartphone, iPhone, Tablet, MacBook, server, iMac, etc
Try out our open standards software-based IP business phone today. We give you three different deployment scenarios to choose from. You have a choice to install within premise on your Windows or Linux desktop computer or use the cloud-based installation through your account on Google. Looking for the best Cloud PBX provider in Kenya, then fill in the contact us form below.
Contact us now for a customized PBX Telephone System for small office businesses and large corporate organizations in Kenya.