Unifi Access Point
ORACO Kenya, a professional structured cabling and networking company in Kenya. Best deals on wireless access point price in Kenya starts from KES 14,500. We stock various models of unifi access point and network switches. These networking devices are deployed based on users' needs. System administrators find it a challenge to choose the best. It is no longer about purchasing a wireless access point for the sake of it. When thinking of buying active devices, there are certain factors to consider. For example, if you are considering buying a wireless router, you need to know the signal strength, bandwidth requirement, encryption type, etc.

See also; PBX telephone system installer in Kenya
Some of the more popular wireless access points include the Unifi-Ubiquiti, Cisco AP, Dlink DAP, Ruckus, Fortinet, TP-Link, etc. As ORACO Kenya, we have prepared a summary of the essential features to look for in a good wifi access point:
key features of unifi access point
Presentable ceiling mount installation
Powered through PoE or the PoE injector
Has dual radio based on MIMO technology
Web based management trough unifi controller software
Long range signal coverage
Wide spectrum Wi-Fi signal for better speeds
Corporate corporate Wi-Fi separated from Guest Wi-Fi
Best Ubiquiti Access Point Price in Kenya
Unifi access point have proven to be most reliable and value for money. As dealers in Kenya, we sell the long range for as low as KES 14,500. We also have the Pro model in stock at discounted prices. Even though most wireless access points come with their own power adapters, powering through PoE is better. This is because PoE saves you the hustle to have an electric socket in areas that are practically challenging to access e.g. ceiling board and the outdoors. As long as your network switch is PoE enabled, all network active devices can be powered from the switch. A PoE injector can come in handy if your switch is not PoE enabled.
see; clock in and clock out biometric system
Ease of device configuration is priority number one for every network administrator or outsourced IT Support. Technology is fast-moving from the command line interface to graphical user interfaces. This ensures that the IT administrator does not require to remember commands. The graphical user interface enhances device usability and interactivity.

Equally, the configuration dashboard should not be cluttered with menus. Functions and capabilities should be distributed logically on different windows. The user interface should enable the system administrator to navigate back and forth while enabling critical features. Generally, device manufacturers take great caution in improving user experience by slotting into the packaging of a user manual.
Configuration and setup of unifi ubiquiti devices
Building and maintaining an enterprise Wi-Fi system requires a delicate balance between conflicting objectives. That is unrestricted user browsing experience and protection against cybersecurity threats. Without a good enterprise wireless network, this might lead to the positioning of Sophos Firewall in Kenya as a gateway.
When planning wireless network installation, ordinary network users would look at only two factors. The number of concurrent user connections and the radius of signal coverage in terms of meters. Versus the cost of acquiring the wireless network device. When in fact, there are critical features that must be present in a good wireless access point device.
Wi-Fi technology has evolved so much so that what was considered cutting edge a few years back is only but a basic feature. For instance, with artificial intelligence getting into networking. Therefore, wireless access points have been designed in such a way they will be able to detect the direction of logged-in clients. Hence, the enterprise Wi-Fi system directs its signals towards the direction where the users are located.
The signal consolidation technology improves connectivity instead of dispersing the signals all over. Furthermore, signal redirection technology has been known to boost client connectivity and internet speeds.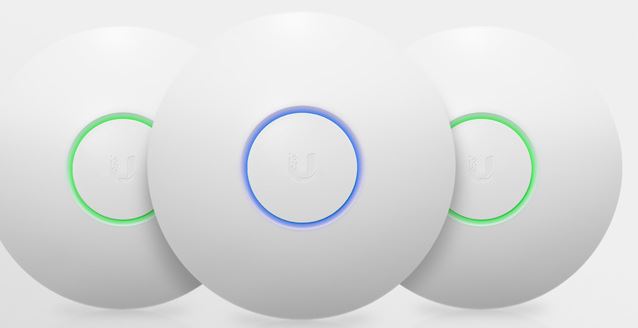 Below, we offer a summarized guide on what to look for when thinking of installing a reliable wireless network for your business.
Enterprise Wireless Network Features
User protection and data integrity
An enterprise-grade Wi-Fi system must have a captive portal. The captive portal acts as a gatekeeper to the corporate network. A captive portal is basically the login page that every user has to enter their login credentials. The logins define the rights allowing the user access to the network resources.
The captive portal page was designed as a form security measure for authenticating every user in a network. Through this web service, a client user and a guest user will be granted different levels of access rights. Still, this is another method for checking unauthorized access that can compromise network security.

In the same way, the ability to support a VPN connection remains a key consideration when setting up a wireless network for a workplace environment. This is because VPN networks provide the most secure way for linking one private network to another.
see; biometric access control systems.
Following the advancement in networking technology, most Wi-Fi devices are designed with inbuilt PoE capability. This means that the wireless access point will be powered via an Ethernet cable connected to a PoE enabled network switch. This reduces the need to additional run electrical wiring to wherever the wireless access point is installed.
By simplifying device installation, a company will be guaranteed a clean installation even as savings are made in terms of installation costs. All these savings can be directed to other more critical business functions.
Installation can be made even easier if the Wi-Fi device has IP66 certification. The certification is an assurance that the wireless device can be installed for outdoor use. For the IP66 certified Wi-Fi devices tend to be resistant to weather elements like the rain or scorching sun.
Inter-connectivity between the Wireless devices
Most medium and large businesses have two or three wireless access points installed within the premises. At some point during the day, the employees might move from one workstation to another. There should be no need for re-authentication for an already logged in user. The interconnection between the Wi-Fi devices ensures that the employees will always be online.
By assuring users of 100% connectivity when in a different Wi-Fi zone, organizations will benefit from mobility. Additionally, employees can still benefit from IP PBX System mobility features including the use of softphone apps.
Even more, by enabling inter connectivity between access points, a form of network redundancy will be created. In the event that one access point drops the connection, the other access points will still support users' internet connectivity until it comes back up.

Enterprise Wi-Fi system management
Technology is fast-moving towards centralized management of IT resources. So is enterprise wireless network management. The best setup comes with an inbuilt controller for easy management of several wireless access points from a single platform. Apart from the local management controller, most vendors have cloud management accounts to facilitate remote management of access points.
A wired network has VLANs for segregating the network. Likewise, the wireless network there should be VLANs. The VLANs are usually in the form of SSIDs. At the bare minimum, a good access point should offer at least 8 SSIDs; the higher the number the better.
Contact us today for more solutions including structured cabling and networking, VoIP phone system.
Computer Network Installation
A good wireless access point should allow you to segment the network into several groups e.g. guest, work, etc. Network segmentation is particularly important in managing the usage of network resources. If the entire network is left open to all and sundry, you will notice that guest users tend to dominate. This might affect normal business operations. Therefore, the wireless router or the access point should enable user segmentation and bandwidth distribution. This kind of separation is also a security feature as it limits what the guest users can access.

Network Security
A good wireless access point should be compliant with ISACA standards. And the Sophos firewall, in particular, when installed comes with very advanced network protection features. If a weak encryption algorithm is used, the network is left vulnerable to attacks from outside. Nobody is willing to use an internet gateway that is susceptible to attacks. At configuration, the network key should not too obvious or one that can be hacked easily. Even individual users will shy away from using your free internet the moment they realize they are susceptible to attacks. Web and application security should never be compromised for the risks are too much to fathom.
see; inbound interactive voice response system
The best price of the ubiquiti access point
A small company with limited resources purchases the cheapest wireless access point in the market. For large corporations, it is better to go for the best wireless access point price the industry can offer. Sometimes it is true that the most expensive is not necessarily the best quality. It is better to acquire an access point with the best features, the purchasing price notwithstanding. Considering that POE routers and access points are devices only purchased once, it makes sense to buy one that can last a long time.
Signal strength and throughput
Depending on the number of users in the network, it is advisable to purchase a device that can support a big number without slowing down. Equally, the signal range is critical if you intend to share the wireless access point, say, across the entire floor of the building. The good news is, there exists a variety of POE network switches. And you can contact us for the best wireless access point price in Kenya.
see; affordable payroll software for a large company
We help companies to choose the best wireless access point that works well in the Kenya environment. Additionally, we assist with the configuration of the unifi access point devices. For network solutions in Kenya, we are the best. To learn more about wireless access points, contact us here for an opportunity to speak with our Resident Network and Security Specialist.