Nairobi Metal Detectors
In modern times, metal detectors in Kenya have reduced crime rates in society. However, the security situation around the globe remains as unpredictable as the weather patterns. Thus, we stock Nairobi metal detectors in Kenya. We believe that security is a serious matter. Consequently, the world needs superior quality security equipment. Apart from free installation of the equipment, we offer user training both onsite and offsite.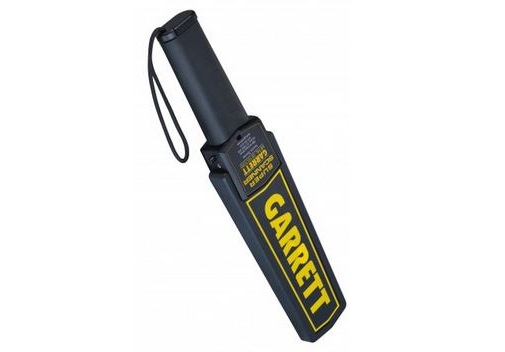 see; building access control systems
Malls, office premises and high-end shopping places all require high precision instruments for detecting the presence of metals in the surrounding. By using the metal scanners you can easily find dangerous weapons that are hidden in bags, suitcases and some even dug in the ground.
The gadget consists of a sensor which when swept near a metallic object, it will produce an alarm indicating where exactly a thorough search should be done. The alarm tone becomes even more severe the closer the detector is from the metal.
Despite the fact that handheld metal scanners in Kenya being generally more affordable and convenient to use. They can be strenuous to use in a place with high pedestrian traffic. Therefore, busy environments such as the airport entrance or mall entrance points, walk through metal scanners simplify the work.
The good thing with these metal scanners is that they can detect weapons even those concealed inside a pocket or in jackets. As a matter of fact, they have been very instrumental in controlling smuggled contraband e.g. knives and guns into prisons.
Metal Detectors prices in Kenya
The Handheld weapon detectors have foiled many attacks. As a result, they are commonly used to secure both public and private establishments. ORACO Kenya deals with best quality Hand-held metal detectors in Kenya. Garrett being a trusted security equipment manufacturer. Our retail metal detectors prices in Kenya start at KES 5,000. The metal scanners are very sensitive and offer high detection rate.
These detectors can sense guns and other metallic objects with high precision. Additionally, they consume very low power. On a single charge, the detector can go up to two days without a recharge. In fact, the detection distance does not reduce when the battery is low. No wonder, you will easily spot it while being used at very busy inspection points.
Metal detector wand
The handheld weapon detector is one of the very affordable security tools. Additionally, they are really light and can be carried around without straining the security personnel. The weapon detector screening device work very well at the airports. Also, it can be used at the entrance to restaurants and shopping malls.
see; payroll software for large companies in Kenya
The handheld screening devices are the most recommended tool for screening especially at churches. Other public places that require surveillance includes border entry points, entertainment spots, and local supermarkets. Without screening gadgets, then security management becomes a challenge. Stakeholders must prioritize investing in quality security systems. Sufficient security at the critical points enables security agents to easily contain any situation.
see; structured cabling company in Kenya
Be that as it may, metal scanners, particularly Garrett handheld metal scanners in Kenya have really contributed in bringing order in the security industry. The bad people who used to conceal dangerous weapon within the body have drastically reduced. For this reason, it is highly recommended that handheld metal should be given even to residential privet security guards.
Garrett handheld metal scanner
We deal with a wide range of metal detector equipment. Apart from the Garrett walk through metal detector equipment, we also have Garrett handheld metal detectors. The handheld detector devices can be used for providing security to small shops and stores front. However, the walkthrough detector equipment is ideal for deployment in places such as airports, shopping malls, prisons, and stadiums. With superior metal detector equipment, surveillance at key security installations has never been any simpler.
see; PBX phone system
ORACO Kenya has partnered with the renowned manufacturer of handheld and walkthrough weapon detectors in the world. We are the super scanner dealers and resellers of the Garret metal detectors in Kenya. Partnerships with well-known international players enabled us to build and sustain a successful business. Our main specialty is offering cutting-edge telecom and security solutions.
see; inbound call center system
For all-around security surveillance, it is equally important to install IP CCTV cameras. The security cameras will help in capturing activities taking around the area of surveillance. Thus, the security professionals will use the recordings to review their security strategies and adjust where necessary. Moreover, video cameras offer very useful evidence to aid investigations.
see; inbound IVR system
Also, having the electric fence installation should equally be considered. This is because achieving complete security actually involves a combination of several solutions working together.
Looking for an authorized dealer and reseller of Garret walkthrough metal detector in Kenya, then contact us here for unbeatable deals.
Walkthrough Weapon detectors
ORACO Kenya is a specialist installer of the most reliable walk-through metal detectors in Kenya. These walk through weapon scanners and detectors are convenient and flexible to set up. Moreover, they can be moved from one site to the other for temporal installation. They are ideal for use at events such as political and religious rallies. For maximum security, you can use both walk through and handheld metal scanners in Kenya.
see; best VoIP provider
The four main reasons why people install walk-through weapon detectors
Walk through metal scanners are easy to set up. Only takes a few minutes to do a complete installation
Weapon detectors are very flexible. Can be moved from one security point to the other with a lot of ease
Efficiency in power consumption; the walk though weapon detector powers off when it senses no activity and powers on as soon as a person approaches.
Weapon scanners give High precision detection rate. Can detect weapons and metallic objects with 99.9% accuracy
Security is a critical issue in society today, we have invested in building capacity with the most reliable and professional security providers in the country. As an authorized reseller of Garrett handheld metal detectors in Kenya. And also a dealer of the Garrett walk-through metal detector in Kenya. We conducted a small survey to establish what is given priority when it comes to choosing security equipment and devices. Reliability and durability ranked first and second respectively. As a result, we focus on stocking and installing only the most reliable and durable security equipment. Here is a short review of the most innovative Garrett super scanner V handheld metal scanner in Kenya today.
Features of the walk-through scanner
Simple design: ergonomic design for quick setup and operation. PD6500i is designed with highly visible operator buttons and controls. The metal detector equipment comes with a simplified user manual to support learning and administration.
Programming: the weapon detector device has over 20 programs to allow for automated adjustment based on client security requirements. Garrett PD6500i comes with a simplified system upgrade to the latest, more versatile programming. Software upgrades are done from the USB.
See also; security alarm system
Detection technique: has an LED bar display with a built-in speaker. The design makes it usable both for indoor and outdoor venues.
Noise cancellation: Ability to cancel infrared interference from non-target sources. This enhances the accuracy of the object under surveillance.
Portability: allows for the transfer and set up at temporary venues. The detector machine can be moved easily to another venue on short notice. Additionally, detector equipment only takes a few minutes to deploy and setup
Weather resistance: the scanner machine can be deployed under all weather conditions. This is because it is made of materials that can work in rainy conditions, cold weather, and even in hot weather conditions.
Specifications of a walk-through metal detector:
LCD display screen.
Can be managed using a remote control device. Instead of using the menu buttons, you can use a remote control device to adjust system settings.
The equipment is waterproof and fireproof. The walk-through metal scanner Kenya can be mounted in an open space and it will not be affected with the raining season.
Backup battery to support operation even during a power blackout
The digital meter that automatically counts the number of people that accessed a building per day
Inbuilt security programs to enhance functionality and application. Apart from the programs, there is a user manual that enhances user knowledge. Within the user manual, there are graphical illustrations for troubleshooting and technical support.
Immunity to interference from radio frequencies. Similarly, microwave devices cannot interfere with the detector machine
It has an inbuilt siren and intruder alarm system with indicator lights. This feature alerts the security personnel of impending danger and the need to be on the lookout.
Smart operation; goes to sleep mode if not in active operation
Ease of setup and installation
Adjustable sensitivity to fit recommended levels depending on unique terrain requirements.
Human safety: non-radioactive, non-carcinogenic
Will perfectly work in a networked environment
The deployment in high-security venues takes only a few minutes. Thus, they are ideal for use in special events such as political and religious rallies. Generally, using a combination of the Garrett metal scanners and sniffer dogs is even better. But in order to meet an advanced security surveillance setup, installing doorbell system is highly recommended.
Under vehicle search mirrors
Under search mirrors for vehicles are also very effective for conducting under the vehicle searches. With the ever-changing face of terrorism, the bad guys might smuggle in dangerous weapons using the car. Therefore, it is recommended that security personnel think ahead. The use of under vehicle inspection mirrors to search vehicles is a good measure. For instance, Under vehicle search helps you to spot any suspicious device placed under a car for an appropriate action to be taken.
Apart from the obvious deterrent effect on petty offenders and other dangerous criminal elements, handheld metal scanners have really made the work of private security guards easy and safe. ORACO Kenya is an authorized reseller of the handheld Garrett metal scanner Kenya. And it is our pride to offer the security industry high quality, long-lasting handled metal scanners.
Contact us today for expert advice from our security systems experts.