Desk phones, just like other PBX telephone systems in Kenya, come with different specifications and functional capabilities. With several office telephone models in Kenya market, it is wise to consult the following office telephone buying guide before making a purchase decision.
see also; call center software installation
Business communication has changed a lot since the invention of wireless desk phones. IP PBX system, PABX, and GSM based PBX telephone system with inbuilt SIM slot. IP PBX is one notable ICT equipment that has changed how business communication is conducted in the corporate world. Long gone are the times people used to apply for a fixed-line telephone connection. But with IP telephony systems in Kenya, a customer only needs to walk into a telecommunication shop and walk out with a complete GSM gateway phone solution.
As a matter of fact, you can walk out of the telecommunications shop with a registered SIM card and a new GSM gateway fully tested and working. Below is a comprehensive PBX telephone buying guide just for you. In short, just get into any authorized telecom retail shop to purchase and register a telephone SIM card. This whole process only takes a few minutes. The SIM card can then be used for calling in a PBX system.
Below is what you should know when considering buying a good PBX telephone system in Kenya
The office telephone systems buying guide
Number of SIP accounts
Most desk phones come with a single SIP account slot. The number of available SIP accounts is actually a huge factor. Particularly, if the company has more than one official business line. Furthermore, it also caters to future growth.
Additional SIP accounts can be a huge plus especially when the call volumes overwhelm the main telephone line. Thus, customers have an alternative communication line just in case the main office line is busy.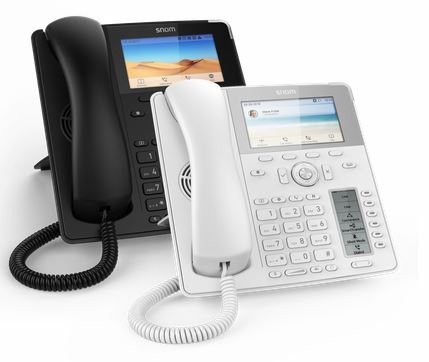 Portability
An easy-to-carry projector is definitely a key consideration especially if you make and receive a lot of calls. Ergonomic designs have ensured that the handsets can be held for long hours without straining the hands.
The Sales and credit collection departments will find a portable handset a must-buy to increase work efficiency. Device portability enables a calling agent to make a call without being stationary in one position.
However, desk phone portability should not be a critical factor if it can be intended to be mounted in a designated spot at the office. Wireless IP phones have become basic telecommunication equipment that you must find in a serious corporate organization.
PoE and Universal Charging Ports
The older generation desk phones hard specialized chargers with uniquely shaped charging ports. But with changes in technology, modern GSM desktop phones come with USB ports. Hence, nowadays clients prefer buying desk phones with universal ports for convenience.
Additionally, some desk phones allow the use of USB ports to upload phonebooks with a batch of new contacts. Still, apart from the ability to allow for content input, the USB port can be used to charge the phone. You should check to see if your desktop phone allows for use with current technology such as Bluetooth connectivity etc
Desktop phones
There exist several known desktop phone models in the market. The common projector models include Yealink, Grandstream, Fanvil etc. Each IP desktop phone model comes with its unique selling point. This could be extra SIP account slots, rechargeable batteries, and green technology among others.
We believe that all genuinely branded desk phones offer almost the service. Even though the less known brands tend to retail at lower prices, we advise our clients to stick to well-known desk phone brands. We do not encourage clients to buy the cheapest brands in the market. You might buy cheaply but then spend a lot of money on the regular repair. Brand loyalty can save you a lot of heartaches. Bottom line; be sure to buy the original brand, not its equivalent.
Warranty
The recommended manufacturer warranty period is usually one year. The well-known desk phone manufacturers offer a warranty period of two years, others for three years. Most of this telephone equipment comes sealed in a box. Clients are advised not to purchase items whose packaging material is broken. A broken seal means warranty terms become null and void. You should not accept a deal that does not guarantee you the standard manufacturer warranty period. On top of that, it is advisable to purchase from reputable vendors with reseller authorization certificates. As a matter of fact, our IT Support specialist will be glad to assist.
PBX telephone price
ORACO Kenya offers very affordable office telephone price in Kenya. The price mainly vary based on the PBX system features.
As a company grows, communication needs also change. It will reach a point where the company will outgrow basic telephone setup. The time comes for upgrading the desktop phones into a full-featured IP PBX phone system complete with office extensions.
Now, it is possible to be in a dilemma of either buying or leasing the telephone system. The choice will depend on the available capital to run the business. Setting up a complete PBX telephone system will require some amount of investment. Depending on the available funds, a start-up business can decide to lease the entire telephone infrastructure.
The good thing with leasing is that the requirements for capital expenditure are usually smaller in bits manageable to any startup business.
Back to our PBX telephone buying guide; we hope the above PBX telephone buying guide will assist you in making the best purchase decision. Also, the guide will help when buying IP PBX systems in Kenya. Should you require further advice about PABX systems and their features, then please do not hesitate to contact us here.