Excellent customer service and the memorable experience determine how successful your hotel business becomes. Install the feature-rich PBX hotel intercom system and competitive advantage by positioning yourself as a market leader in the hospitality industry in Kenya. Furthermore, upgrade your game by installing the most innovative and efficient PABX system in Kenya.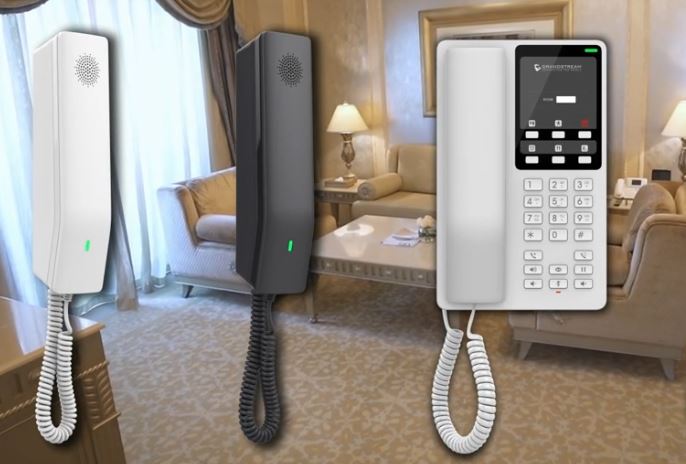 The hospitality business is about delivering an amazing guest experience. For one thing, enable the service team to respond fast to guest requests. This can be achieved by empowering the service team to use an efficient communication tool. As a matter of fact, as staff productivity increases so does the business revenue growth.
Retain a sustainable base of loyal customers and keep your facilities engaged all year round through repeat business. Be that as it may, the hospitality industry is majorly driven by repeat business. Lock in the captured market segment by giving them a reason to come back again. In other words, customer loyalty comes through a sustained professional service and a system that recognizes guest preference.
see also; structured cabling and networking installer
Technology creates an environment that can cultivate a culture of innovation and dependability. More importantly, though, hotel managers should start with the basic hotel intercom system setup as needed presently. Then the hotel phone system in Kenya can be scaled and systematically grow as the business grows.
Hotel IP Phones
Grandstream manufactures compact IP phones suitable for deployment in the hospitality industry. The Grandstream GHP610 (W) and GHP611 (W) are ideal for hotels and restaurants and apartments in Kenya. These Wi-Fi IP phones come with 2 SIP accounts, includes a network port with PoE. And the HD handset delivers crystal audio communication.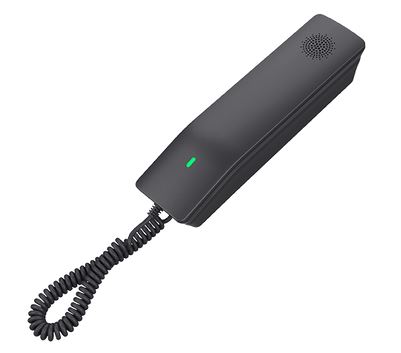 Features of the Grandstream GHP610 (W) Hotel Phones
Capability for three audio conferencing which is important for employee collaborative work
Two inbuilt SIP accounts and the company has the option of setting up both accounts or activating just one
Comes with inbuilt Wi-Fi connectivity which reduces the need for extensive structured cabling and networking. These IP phones will be connected through wireless network.
The hotel phones also have network ports with PoE to allow for connection using Ethernet cables
Compatibility with online device management platform and auto provisioning for ease of set up, installation and administration
Due to the compact design, these hotel phones are used best when mounted on the walls but depending on the customer preference the phones can be deployed on the desktop.
Why install hotel phone system
Success in the hotel and hospitality is all about faster response to enquiry and delivery of quality service. By and large, an organization with interest in the hotel and hospitality industry will gain a competitive advantage by installing the IP based Hotel Phone system. This is how;
The Hotel Phone system has an inbuilt capability to record voicemails. Therefore, no booking enquiry from a prospective guest will ever go unattended.
Hotel visitor check in and check out tend to be slower if the customer will be required to show up in person at the customer care desk. However, the Hotel PBX phone system allows the customers to do room reservations by simply calling the hotel telephone number from wherever they are.
The handsets with the hotel rooms can be set to do not disturb mode, also abbreviated as DND. If the guest within the hotel rooms feel like all the requirements have been met, they can simply set the handset to DND mode. In this mode, the hotel guest will therefore enjoy a quiet time without the need to keep answering calls from room service enquiring how they are doing.
From the Hotel management system dashboard, the room service manager can check room status and deliver a service seamlessly. This value added service will be available when an integration has been done between the PBX system and hotel management system.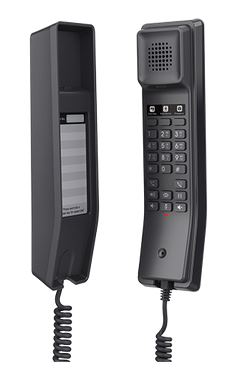 Furthermore, the system integration with enable the front desk staff to capture information about a guest and link it to the room reserved. Therefore, it becomes efficient to serve a guest if all details have been captured into the system. And this can avoid a scenario whereby the front desk staff will keep asking who the guest is whenever a call for service has being made.
Main components of the Telephone System
The Master Control Intercom
This is the nerve center of the entire hotel telephone system. It coordinates the front desk phones, guest room telephones, among kitchen telephone. Other key areas connected include the restaurant, conference room phone extension, the gate phone, laundry, etc.
The Guard master will be a feature-rich Hotel PABX system in Kenya. It will have the capability for both incoming and outgoing calls. The guests can also be allowed to use the Hotel phone system for personal calls but the records are captured for billing at the end of the stay.
Front Desk/ Reception intercom
This is the first point of interface with guests. An executive desk phone for the receptionist. Obviously a desk phone with DSS keys. So that there will be no need to print room extension phone numbers and stick the list on the nearby wall. By the same token, all room telephone service numbers will be displayed as part of the DSS keys. The front desk manager will do a speed dial to straight to an extension number.
See; call center software integration
Hotel Room Intercom
The room intercom comes with innovative communication features. For instance, the handset has a one-touch dial to the Customer Service desk. Can also be configured for customized guest greetings, and even take voicemails. The guests can use the room telephone extension to order room service or call for specialized care.
The Gate Phone
Gate phones are majorly used by the security staff at the hotel's main gate. Visitors with special appointments for the staying guests clear with security at the gate before being let in. the system generally assures overall security for hotel staffers, the guests, and the visitors.
Benefits of installing Hotel PBX phone system
Increase efficiency
The hospitality industry is about service. Provide a platform for your employees to offer professional service. Use technology to increase employee productivity. Shorten the amount of time your service team spends on administrative activities. Let them have more time to be creative and devise innovative ways to serve customers.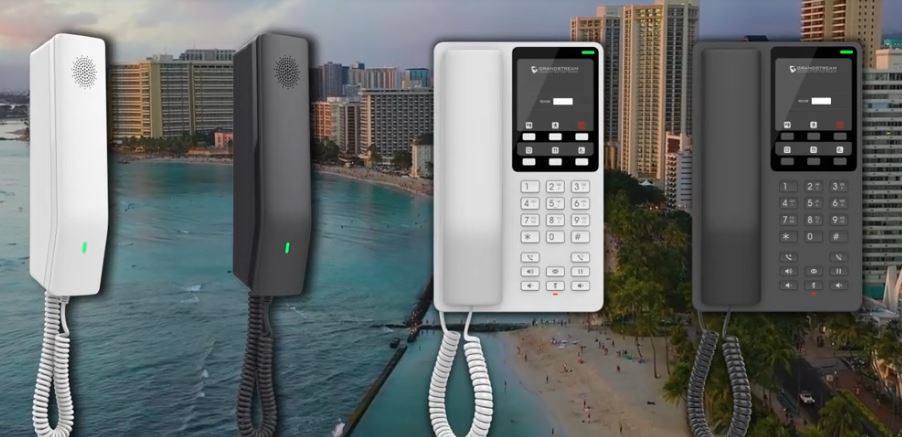 Streamline hotel operation
A good communication system improves the quality of decision-making. The most efficient communication is not only limited to top-down information flow but also horizontal communication. Hence, decision-makers can design business development strategies based on a system of quick response to feedback.
Shorten turnaround time; enable staffs to respond faster to guest requests, offer your guests the ultimate experience. What is more, watch the hotel business surpass revenue targets. These are key ingredients for customer loyalty.
See also; biometric time attendance company in Kenya
Auxiliary intercom extensions
These include telephone extensions to the laundry room, pool section, or restaurant. Then again auxiliary intercom extensions are installed on a need basis. Likewise, auxiliary intercom extensions can be important in one hotel and on the other hand somehow unnecessary to the next hotel.
Integration with the hospitality management system
When the hotel intercom system is integrated with the hospitality management system, the full potential is unlocked. Thus, the front desk manager will be able to check in and check out guests from a simplified administration interface. Moreover, pull out the report for all services accessed including the cumulative bill.
ORACO Kenya delivers a top-end Hotel intercom system for small hotels, medium-size establishments, and even for big luxurious hotels. The hospitality PBX solutions empower players in the service industry to deliver an outstanding guest experience.
Hotel intercom system installation
At ORACO Solutions we supply and install Intercom Phone system for use by schools, hotels and factories in Kenya. The intercom system helps to create an environment where teams coordinate and collaborate easily. Operational success in any industry requires efficient management of operational expenses. Intercom system allows teams to call each other on the telephone extensions for free within the work environment. A VoIP PBX system can be set up to reduce office telephone call expenses. Furthermore, the Intercom Phone system integrates with customer management software to create efficiency and sustain profitability. Without a doubt, any business operator can benefit from telephone communications solutions that guarantee a reduction in operational costs.
Every industry has unique communication requirements. For instance, telecom solution requirements for healthcare institutions will differ from the telephony requirement in a manufacturing concern. The same is true with telephony requirements for the banking and financial services industry. Hence, the hospitality PBX system specifically for the hotel management industry.
see also; biometric attendance management system
The Hospitality PBX has a unique ability to be integrated with Hotel management software. So, guest booking information can be captured into the hotel software. With the integration, billing reports, occupancy, guest room status, and other hotel services can be accessed from one single interface.
Benefits an Intercom Phone system for Hotels
Deliver exceptional service to the hotel guests
Guests expect outstanding service when they visit a hotel whether for business or pleasure. It is an exceptional service delivered that will sell the hotel establishment to new customers out there. Some of the PBX features that can improve customer service include the one-touch dial feature. Customers can actually use it to call the restaurant to order a meal or call the kitchen to update an order or call the customer care desk for some assistance.
The hotel room extensions should be of high quality fitted with ultra HD audio sound. When a hotel guest speaks on the hotel telephone system, the customer should not strain due to the superb audio clarity.

Improve staff productivity
A lot of the time, staff productivity is boosted by a good work environment. A good work environment can be created through the installation of fantastic tools e.g. the telephony systems. Matrix hospitality PBX comes with awesome productivity-boosting features such as telephone mobility, presence sharing, and a three-way audio conference among other advance call management features.
By way of illustration, the hotel staff can engage in an audio conference to quicken the decision-making process. Still, hotel staff can use the presence feature to pass urgent communication to colleagues leading to shorter turnaround time. Furthermore, hotel staff can use wireless DECT phones to communicate on the go without having to be stationed at one place within the hotel premise. All these features are geared towards enhancing employee responsiveness to customer needs.
Managing telephone cost
Apart from excellent service delivery, Cost management has been known to be a critical success factor. For example, the hotel PBX phone system should have the capability to limit outgoing calls per user. Also, allow integration with a third-party call accounting system such that guests can be billed telephone expenses incurred while using the hotel accommodation services. Guests will be happy to settle the accommodation bills since it can be confirmed as accurate.
Unnecessary expenses can be incurred when a communication infrastructure becomes obsolete. However, Hotel intercom system is a future proof investment that allows for easy expansion to accommodate growing telecommunication requirements.
Create more revenue for the business
Hoteliers can have a massive competitive edge by installing a hospitality telephone communication system. The hospitality phone system provides an efficient platform for attracting and retaining customers. As a matter of fact, hotel guests will be presented with a platform for making an inquiry and subsequent booking of hotel facilities without having to be physically present at the premises.
Integration with other input/output services
Apart from being a requirement from the government authorities, safety standards have been put in place to assure hotel guests of safety. Thus, virtually all hotel establishments have a fire alarm system installed. Additionally, the public address system is installed to help during emergency communication situations. Even though the public address system has been used majorly for conference meetings, training sessions, and corporate events.
See; Centrurion automatic gate opener
An exceptional feature of the Hotel intercom system is the ability to be integrated with other building services. Hence, the PABX system will be integrated with the fire alarm system, and public address to help during emergency situations. All these add ons technology help to create more value for the initial investment.