Headset Price In Kenya
Call center serve as the front line of customer support for businesses across the globe. They are the bridge between a company and its customers. Therefore, importance of seamless communication between call center agents and customers cannot be overstated. One critical tool in ensuring this smooth interaction is the headset. Contact us now for the best Yealink call center headset price in Kenya.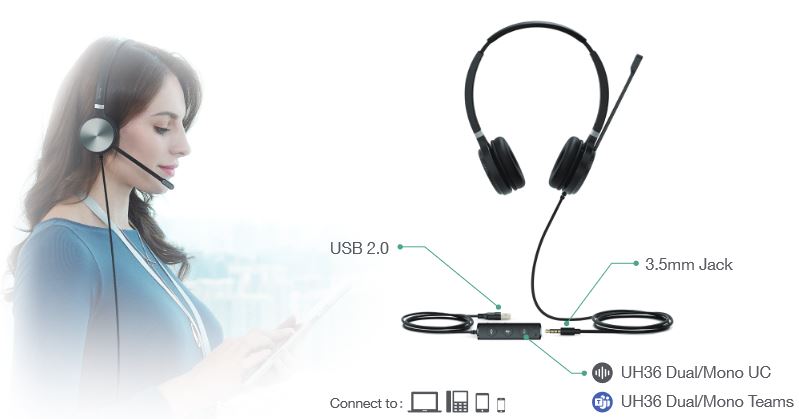 In the early days, call center agents relied on traditional desk phones with receivers. However, this setup had its limitations. The agents had to juggle between typing on their keyboards and holding the phone receiver. This hindered their efficiency and productivity and often resulted in fatigue. This limitation led to the development of a hands-free communication, the headset.  
see; PABX telephone system installation price
A quality headphone is the unsung hero behind every successful customer interaction. It empowers your team to provide exceptional service, boosts efficiency, and ensures customer satisfaction. The benefits of investing in a good quality headset are not just for your team but also for your business's bottom line. It's not just a purchase; it's an investment in excellence. Elevate your customer service game with the perfect call center headset today and reap the rewards of satisfied customers and a thriving business.
Headset Price in Kenya
| | |
| --- | --- |
| Price | KES 7,500 |
| Call center phone model | Yealink YH series |
| Ergonomics | Featherweight and soft ear cushions |
| Sound clarity | Premium audio and wideband |
| Noise cancellation technology | Yes |
| Adjustable microphone boom | Yes |
| Connectivity | RJ9 jack |
| Setup | Plug and Play |
Features of Call Center Headsets
Noise-Canceling Technology
In a busy call center, distractions can be a constant challenge. The headsets are equipped with advanced noise-canceling technology. The technology helps in eliminating background noise and ensures crystal-clear conversations. This technology enhances the customer's experience by allowing them to focus on the conversation without being affected by background activities. This noise reduction feature helps maintain a professional and uninterrupted conversation.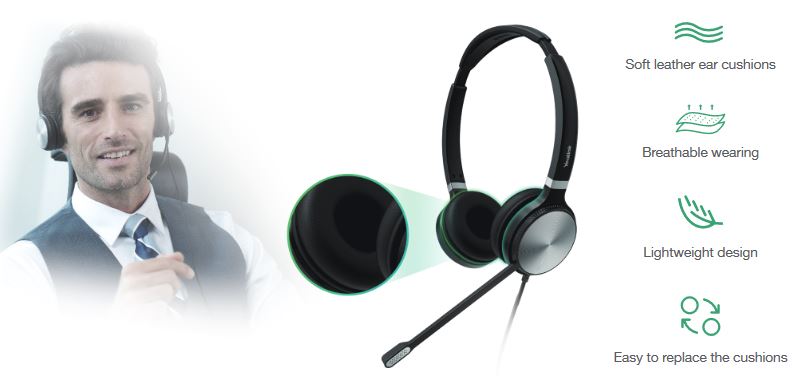 Durability
These call handling equipment are built to withstand the rigors of daily use. They are constructed with high-quality materials and are rigorously tested to ensure durability. This means a company's investment is a long-term one. The headsets can endure the demands of a busy work environment.
see; IVR system
Adjustable Microphone Boom
The adjustable microphone boom on the headsets allows users to position the microphone precisely to their liking. This ensures that the user's voice is captured accurately. Moreover, the user can maintain a comfortable speaking posture throughout your shift.
see; best payroll software small business price
Comfortable Design
Call center agents spend a significant portion of their day wearing headsets. Therefore, comfort is a critical factor. During design, ergonomics matter to provide maximum comfort during long hours of use. Thus, they are designed with user comfort in mind. In fact, they feature cushioned ear cups, adjustable headbands, and lightweight materials to prevent discomfort or fatigue during extended use. This ensures that you remain focused and comfortable throughout your shift.
see; SIP trunk provider
Superior Sound Quality
One of the primary reasons to invest in a call center software is the superior sound quality they offer. Unlike traditional phone receivers or speakers, headphones are designed with noise-canceling technology. This technique filters out background noise and ensures that both you and your caller hear each other clearly. This clarity is invaluable in a business call environment where every word matters.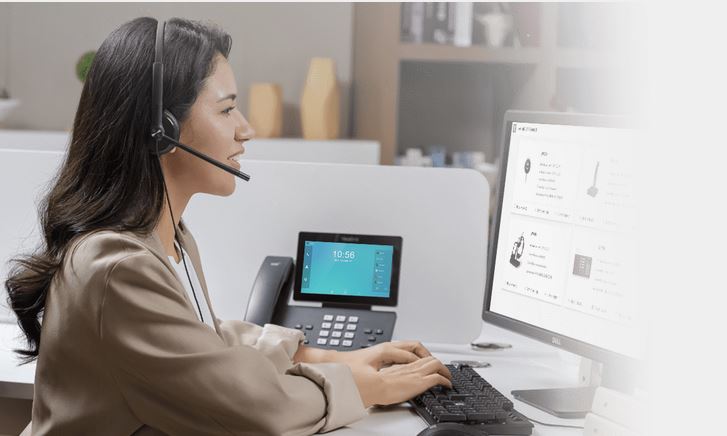 Flexible Connectivity Options
In today's interconnected world, customers use various channels for communication. A good quality headset offers versatile connectivity options. This allows users to seamlessly switch between different communication channels e.g. laptops, tablets etc. This adaptability ensures that you can meet your customers where they are, providing a seamless experience across platforms. Also you can choose use wired connectivity for maximum reliability. On the other hand, a wireless connectivity offers flexibility.
Multi-Device Compatibility
The headphones have been designed to work seamlessly with a variety of devices, including phones, computers, and other communication equipment. This versatility ensures that they can easily integrate into the user's workflow without compatibility issues.
Key Benefits
Better Customer Experience
In a business environment, your primary goal is to provide exceptional service to customers. The headset plays a pivotal role in achieving this by delivering superior sound quality and minimizing disruptions. When customers can hear you clearly and without distractions, their satisfaction with your service increases.
Improved Employee Productivity
Efficiency and productivity are the lifeblood of any business. With this headset, agents can handle calls more efficiently, take notes, and access information while conversing with the customer. This streamlined approach allows agents to serve more customers effectively, ultimately boosting overall productivity. This multitasking capability not only enhances your productivity but also streamlines the overall operations of the call center.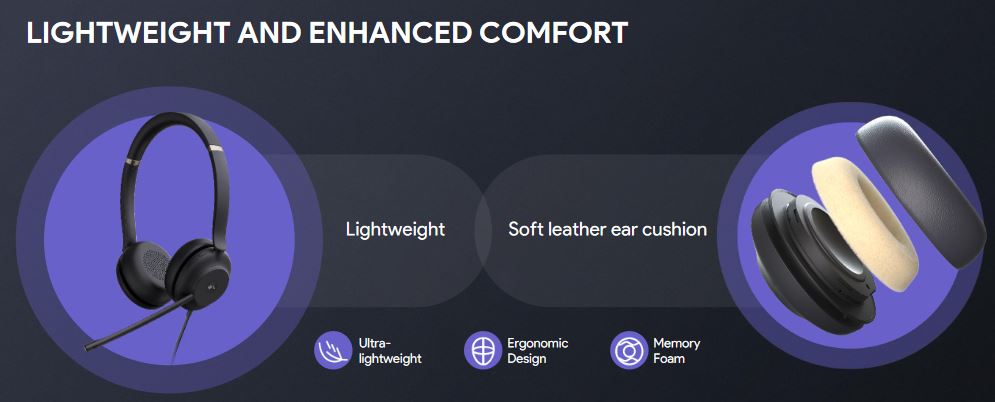 Reduced User Fatigue
A happy and comfortable user is more likely to provide excellent customer service consistently. These headsets are designed to improve productivity and comfort during long work hours. They are lightweight, adjustable, and cushioned for prolonged use. Furthermore, they are built to prevent strain and fatigue, ensuring the user remains focused and attentive throughout the entire work shift.
Be that as it may, extended periods of phone conversations can be physically tiring. Especially when holding a phone's receiver. Trying to balance the phone between the ear and the shoulder is even tiring. The headsets can eliminate discomfort by providing a comfortable and hands-free solution. This solution reduces fatigue and allows the operator to stay focused on serving the customer.
Professionalism
Customers expect professionalism while interacting with call center representatives. The headsets not only improve the clarity of your communication but also present a polished image. When customers hear the agent's voice clearly and without distractions, they perceive professionalism and competence.
see; structured cabling installation company
Adaptability
The adaptability of headsets is a significant advantage. They are compatible with various devices, making it easy to switch between tasks and adapt to different communication channels. Whether handling phone calls, video conferencing, or webinars, the headset can seamlessly integrate into the workflow.
Cost-Effective
At only KES 7500, this is the best headset price in Kenya. And, investing in good quality headphones is a cost-effective decision. They increase call handling capability, improve customer satisfaction, and boost operator efficiency, ultimately leading to increased profitability. Also, they have been built to last, reducing the need for frequent replacements. Additionally, the efficiency gains and improved customer satisfaction realized leads to tangible returns on investment.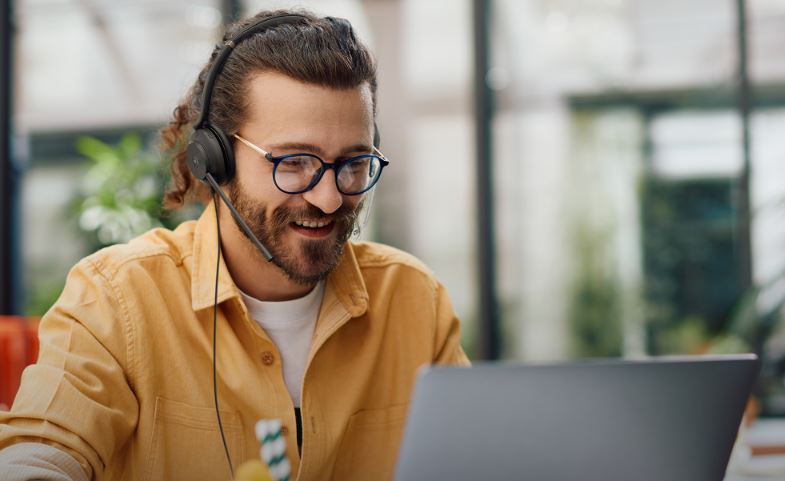 Long Battery Life
Wireless headsets now boast extended battery life, allowing users to work for an entire shift without worrying about recharging. Some models even offer hot-swappable batteries, ensuring uninterrupted operation. Still, wireless headsets offer the flexibility to move around the workspace. Hence, users can access the needed resources without being tethered to a desk.
see; boom gate installer
A good headset is an investment in the success and efficiency of your call center operations. With superior sound quality, noise-canceling technology, durability, and ergonomic design, these headsets are purpose-built to enhance your communication and productivity. Clearly, these tools not only enhance the quality of customer interactions but also ensure a more comfortable and productive work experience.
see; Fortinet firewall
Contact ORACO Kenya now, for the best Logitech headset price in Kenya