Mitel Phone System in Kenya
MiVoice Office 400 is a small and medium compact business communication solution developed by Mitel. This business phone system can be implemented as an IP PBX. It can also be deployed as a virtual appliance in the cloud. When deployed on premise, the Mitel Phone system Kenya comes with a one-time perpetual license. However, with the virtual appliance deployment, the system comes with an annual subscription to unlock the cloud based PBX application.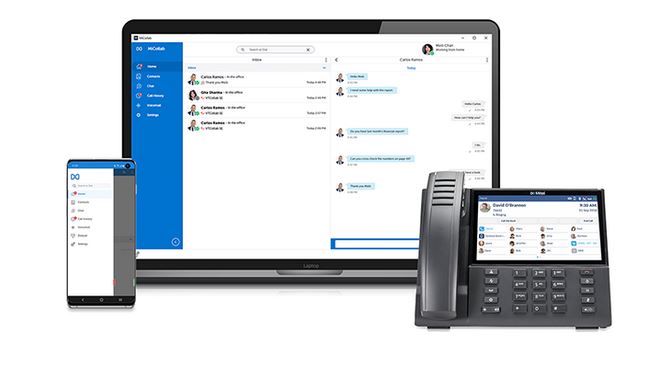 see; IVR system
MiVoice Office 400 can deployed on private as a well as public cloud. Popular public cloud platforms includes azure, amazon web services etc.
Features of the Mitel Phone system
Business ready telephony features. The telephony system comes with exciting in call features such as call hold, call transfer, call pickup, auto attendant, 3 party audio conference etc.
wee; wireless IP phones
Mobility feature. With mobility, telephony users can answer work calls from anywhere thereby driving employee productivity. This solution will be very ideal for field employees e.g. truck delivery services or field sales agents. Also, mobility feature has been a good platform for supporting work from home arrangement.
Collaboration feature. Specifically, MiVoice One offers an instant chat platform for employees to collaborate on various projects. Furthermore, MiVoice one softphone can be used to separate official work chats from personal chats instead of using Whatsapp for both personal and work communications.
Unified communications. MiVoice Office 400 offers unified communications in such that employees can communication from whichever device they find convenient. For example, choose to make calls from a normal desk phone and at other times answer calls from a softphone in a mobile phone. This is another way of leveraging employee mobile devices to ensure they remain connected all the time.
Reduced calling expenses. Businesses can actually save on calling costs associated with long distance calls. Since the softphone users will only need internet to make and receive instead of direct top-up of the cell phone number.
see; best payroll system
The MiVoice One Softphone
This softphone can be deployed on a mobile phone as a mobile client. Also, it can be deployed on a PC web client. It works well in a local area network as well as remotely. The softphone app has been used majorly for work collaboration through instant chats.
Another important thing to note about the MiVoice One softphone is that it can retain instant chat messages for a period of up to 2 years. Moreover, when integrated with a call center system, MiVoice One softphone will provide a simple to use dialer for call agents.
In a call center system setup, DID can be configured in such a way that the E1 line or SIP trunk number can be mapped to specific extension. With the DID configured, employees can still use the calling trunk to make calls even when outside the office.
Advantages of the MiVoice One softphone
The softphone is a full featured client app with the same features available in a physical IP desktop phone.
The softphone will be able to provide consistent user experience across multiple platforms. That is, the experience on mobile client will be similar to the experience on a web client.
Softphones generally enhance collaboration in a work place setup through instant chats as well as through online meetings.
There is increased mobility at work. Therefore will be able the telephony infrastructure and use it from anywhere.
Presence feature. Telephony can see presence statuses for various work colleagues whether available, busy or offline.
Customizable widgets. Users are free to design how the dashboard appears. Basically, a softphone user can add more menus or widgets and sometimes even reduce what appears on the screen depending on individual preference.
Telephony users will be able to auto populate contacts and even call logs using the softphone.
API for integration: the Mitel MiContact Center can be integrated with some of the popular CRM solutions such as Salesforce, Microsoft Dynamics, SAPs, Sugar CRM etc.
Click to call: this service makes it easy to dial customer's number from the CRM.
Call popup: this is a softphone feature that ensures that the dialer app pops up in the event of an incoming call.
The MiContact Center
Mitel MiContact Center is a separate application which is integrated into the MiVoice Office 400 PBX system. MiContact Center is an omnichannel solution that allows integration with major social media platforms such as Whatsapp, Facebook, Gmail etc. With the social media integration, call agents will be able to receive customer communications from all these social media platforms.
Also, the integration of Mitel Phone system with the MiContact Center with auto populate the call agent's screen with customer information. There will be increased efficiency and better experience when important information about a client pops up on the screen. Therefore the agent will avoid asking customer mundane information such as ID number.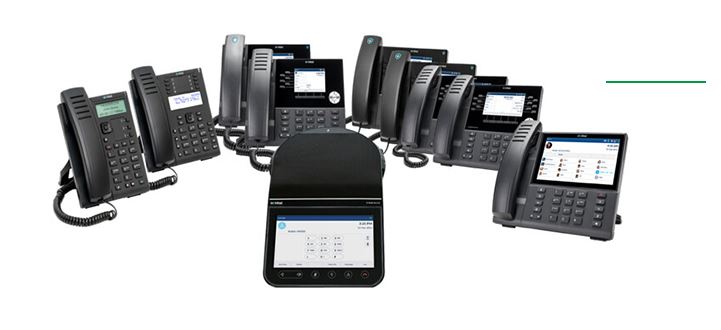 See also: networking company
Features of the MiContact Center
The omni channel integration: the application allows integration with multiple communication channels such as text messages, voice, email, chats, and social media. This ensures that customers can reach the company using the most convenient communication platform.
see; CCTV installer
Self-service platform: an interactive voice response inbound route will be created which will enable clients to enjoy faster service delivery. The self-service platform will enable clients to do simple tasks such as check account balance, buy airtime in the case of a banking and financial service company. And when installed for an institution of learning parents will be able to check student results, fee balance etc.
Intelligent call routing: the application can be programmed in such a way as to enable skills based call routing for inbound calls. Therefore, a caller looking for a service in the line of company legal matters will be directed to the attorney's telephone extension. Likewise, a customer looking for audit services will be directed to the auditor telephone extension.
see; biometric access control system
Web based administrator console
Reporting dashboard: the administrator has access to various types of call reports. These includes real time caller reports, historical call details report among others. Also reports can be customized e.g. download report per call agent or report on a specific telephone extension. The real time dashboard will project real time statistics about agent performance including outbound calls made as well as inbound calls received.
see; auto dialer system
Call automation: there will be an optional automated outbound calling system. When configured, the system will randomly call clients to pass specific communication or advertisement. This feature will be most ideal for companies offering debt collection services. Can also be used for hospitality and restaurant to advertise specials meals of the day.
The Mitel IP Phones
As part of the Mitel Phone system solution, the company produces a wide range of IP desktop phones. They range from entry level phones to the more luxurious executive types. Besides DECT phones, you will find cordless handsets with Bluetooth connectivity. It also provides various phone accessories such as Bluetooth speakerphone, WLAN adapter for wireless LAN connection etc.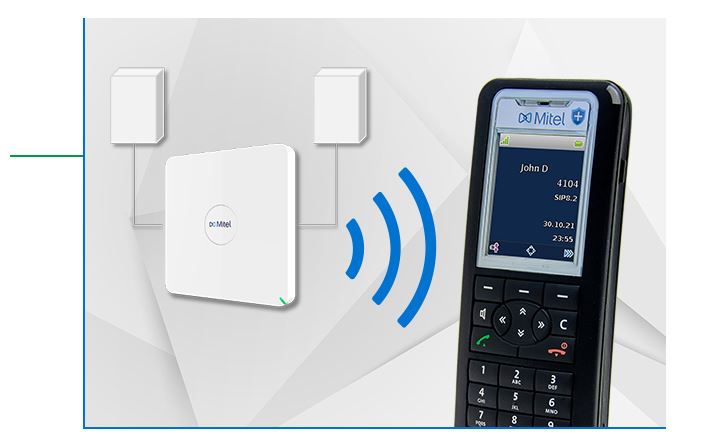 biometric time attendance system
Key benefits of the IP phones
The IP phones have been designed in such a way that users enjoy a fluid user experience across various platforms. That is, the user experience on deskphone and softphone is just the same
The phones have inbuilt work enhancing aimed at boosting employee productivity e.g. contacts sharing cross multiple devices, extension mobility for always on the move employees etc.
Assurance for crystal clear voice communication. These phones have been manufactured to produce high quality audio
Protection with antimicrobial treatment from BioCote. The antimicrobial treatment inhibit virus and bacteria growth on plastic surfaces.
Available mobile link to sync mobile call logs and contacts
Be that as it may, these desk phones are very easy to deploy, manage and use.
Features of the Mitel 6970 Conference Phone
7 inch color touch display screen
8 beam forming microphones for increased clarity during a conference call
Inbuilt Bluetooth connectivity to enable pairing with other devices such as the extension microphone
The Executive IP phone
7 inch color touchscreen
Touch based navigation besides the buttons
Work enhancing accessories such as Bluetooth speaker, cordless handset, expansion keys module
Bluetooth 4.1 connectivity
Features of the 6930 standard IP Phone
4 inch color display screen (non-touch)
Bluetooth handset
USB charging port
Dual Ethernet ports
Support for corded handset
Wall mounting; slide and lock design for easy installation
Contact us today for a PBX system telephony solution today by filling in the below customer form