Auto Dialer for Call Center
There is one common thing about telemarketing and debt collection. And that is, the need to place simultaneous calls at the same time. And the PBX phone system used for this work must have capability to handle concurrent calls. Predictive Auto Dialer for call center in Kenya has simplified the process by initiating calls automatically the moment an active call has terminated. This has contributed in creating efficiency, and increasing staff productivity.
Automatic dialer when Particularly well when integrated with a caller center system. This highly scalable and easy to use system can be configured to read a contact list and dial phone numbers. Thus, every successful connection is routed back to any free caller-agent.
Outbound automatic dialer
We integrate outbound automatic dialer into call center system to create efficiency and enhance call center agent productivity. Basically, the automatic dialer system will be checking the call queue regularly so that a new outbound call be automatically initiated the moment an active call terminates.
see; interactive voice response
Therefore the call center agents will be saved the need to keep dialing numbers all over again. So, here is how this system works: the dialer will be populated with telephone numbers of the people to be contacted during the day.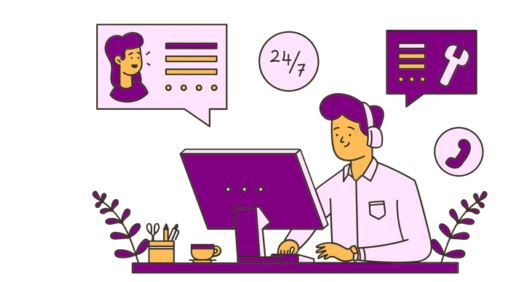 When the call center agents are ready to begin work, the dialer will be activated. It will call randomly all the telephone numbers in the list until the call queue becomes full. Thereafter, it will keep checking the call queue regularly to see if any agent is available so that it can initiate other new outbound calls.
see; SIP Trunk provider
This process continues automatically without any human intervention until all the telephone numbers in list provided is exhausted. This system of automatic outbound calling has really helped in enhancing call center agent productivity. For it eliminates boredom associated with the performance of repetitive tasks.
The Voice Logger
The voice logger will record all outbound calls as well as the inbound calls to help with quality assurance. Also, recording calls can be used for training new call center agents besides monitoring performance of the existing agents. Generally, the voice logger really helps in ensuring there is consistency in customer experience.
see; payroll software
Contact us today for an automatic dialer for call center system. We shall do the integration so that your call agents do not have to manually keep dialing telephone numbers every time they want to make outbound calls. This solution is ideal particularly for money lenders, microfinance institutions, and debt collection agencies.
In fact, the automated call queuing system ensures no call center agent is idling. Moreover, the system can be configured to retry unanswered calls or busy lines.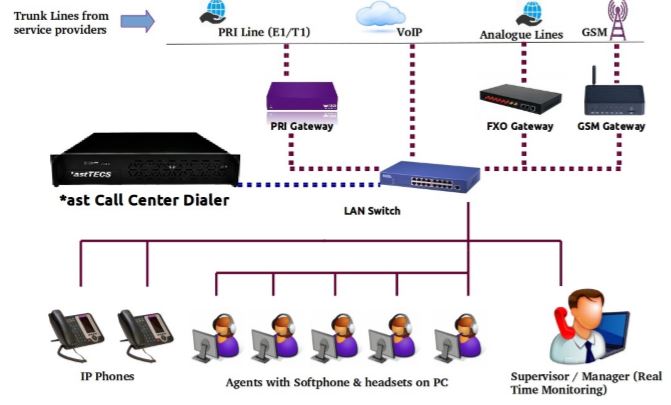 Here is a system that gives you real-time feedback on the successes of telephone polling, phone surveys, and campaigns. This is a totally brilliant addition to organizations that deal with social issues, community development, and people engagement surveys.
In an office setup, engage the automatic voice response system to keep in touch with your clients even after official work hours. In other words, record calls and voice mails from callers.
Features of the Predictive Automatic Dialer system
Professional calling and call management
Initiate thousands of phone calls from your computer. And only pick calls that are answered. As a result, schedule auto redial for unanswered calls. This is an awesome PBX feature for debt collection departments, sales departments,s or telemarketing. Ideal for financial institutions such as banks and cooperative societies etc
As it were, transfer live calls to a specialist for further assistance. In any case, record calls for benchmarking, monitoring, and quality management.
see; structured cabling and networking installer in Kenya
Transparent caller expenses
One of the biggest challenges that most organizations grapple with is how to manage the cost of communication. Hence, save on communication and reduce call-related expenses. Track and monitor calling cost per agent. Get reports on call expenses; have access to a transparent system with no hidden charges.
Automated messages
Send personalized messages to your clients informing them of new products and services. Capture names and other personal information about the message recipients. Reach out to your debtors reminding them of the loan repayment due date. As you can see, the auto-dialer system can be used in multiple environments including sales and marketing, debt collection, political campaigns, in schools among other places.
Unrestricted scalability
There is no limit to the number of caller agents that can receive successfully initiated. Scalability the system only requires the purchase of an additional desktop or laptop computer and a one-time system configuration. Still, there is no limit to the number of phone calls that can be made in a day. The only limit is your human resource capacity; the number of call agents.
How to use the Predictive Auto Dialer system
First and foremost, create a list of phone numbers to be contacted. By and large, the list contacts list can be created from an excel spreadsheet. By the same token, import the list of contacts into the auto-dialer software.
Secondly, access the CRM interface to schedule messages and voice calls. In the same way, configure the call agents to receive and answer calls from the auto-dialer system.
Next, click the start button to begin calling the uploaded phone numbers. From here on, the auto-dialer will go through the contact list and begin contacting each and every phone number. Accordingly, the returned call will be routed to the caller agent whose receiver is not engaged.
The phone system is fully automated such that the predictive autodialer reads and calls each phone number in the contact list seamlessly without human intervention.
At any rate, this is the time to replace the outdated PABX system with a new and improved IP PBX phone system. Do not limit your company to license based desk phones, it is time to migrate to SIP-based IP Phones in Kenya at half the price. ORACO Kenya is an IP telephony solutions provider dealing with IP PBX Systems, PABX. The best business IP Phones, and the Interactive Voice Response system, Auto-attendant extension, Predictive Auto-Dialer in Kenya. IP Phones small office PBX phone system in Kenya.