The Asterisk PBX
Asterisk is an open-source IP PBX system designed to enable organizations to achieve flexibility. Asterisk-based IP PBX systems are very affordable and highly flexible allowing customisations that create more value. The open PBX phone system comes loaded with feature core modules able to support a diverse range of SIP-based IP Phones and VoIP gateways.
Furthermore, it can be deployed as a call center system incorporating features such as music on hold, the auto-attendant extension, and the IVR system. And presents a convenient and cost-effective option of deployment, namely; as a hosted IP PBX server.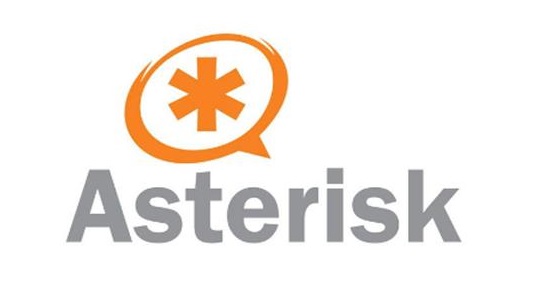 In as much as the Asterisk IP PBX is mainly designed using the command line. The customer will not be exposed to complicated complex scripts. Hence, the end product is a web-based PBX system with an intuitive user interface that enables the system administrator to perform configuration tasks easily. Moreover, ordinary users will be able to enjoy exciting call control features such as click to call, click to transfer using the free VoIP softphone app.
The Asterisk Video conferencing
The free Asterisk video conferencing solution is specifically designed to help people working remotely remain connected to colleagues and friends. With the pandemic, Asterisk has come up with a free video-conferencing platform that enables colleagues to collaborate on a project. Still, this open-source video conferencing platform enables people to keep in touch with friends and family. Asterisk open source PBX provides a free video-conferencing platform that can support up to 50 participants. And the invited participants can join the meeting from any device whether a laptop computer or smartphone. Users can join from anywhere as long as there is internet connectivity.
See; SIP trunk provider in Kenya
Besides, open-source PBX systems, Asterisk also offers a free video-conferencing platform capped at 50 participants.
Features of the free Asterisk video conferencing platform
Security and privacy
All meetings held on the Asterisk open-source video conferencing platform are secure. All the participants will be given a password to ensure that only the invited attend. And a new unique password will be generated for all future meetings. Furthermore, the platform is protected through encryption assuring of privacy of the meeting.
Easy to setup
Setting up Asterisk video conferencing is easy and fast. The meeting convener can invite participants by simply sending the link by email. Moreover, attendees can simply join the meeting by clicking on the invitation link.
Flexibility in deployment
The free asterisk video conferencing platform allows 25 participants to be displayed on video at any one time. However, this can be scaled to allow up to 50 participants in a single meeting instance. On the other hand, the commercial version can be scaled as big as the resources can allow.
see; best IT support company for small businesses
Integration with calendar
The Asterisk is open source, allows seamless integration with third-party applications to create more value for users. Meeting invitations can be created and embedded on the Google calendar. Additionally, the asterisk can integrate with Microsoft office 365 to facilitate the creation of invitations embedded on the outlook calendar.
Multi-platform launch
Besides desktop web browsers, the Asterisk open source video conferencing solution can be launched on smartphones. Everyone is taken care of, whether iOS or Android smartphones. On one hand, Android smartphone users can access free Asterisk app download from the Google play store. On the other hand, iPhone users can download the free Asterisk app from the Apple app store and enjoy the same experience.
Moderator privileges
The moderator has full control over the meeting. The moderator privileges will help in bringing order and maintaining decorum. For example, the moderator can mute a noisy participant and later unmute them. Also, the moderator can kick out a participant for unruly behavior. Also, send out a private message to confer with a participant.
Share screen
Free Asterisk video conferencing software allows a participant to share a screen during a presentation. The screen sharing feature is very important particularly during remote desktop support. When the screen is shared, the participant is shared with will be given full control of the presentation. The shared screen works in a similar fashion as remote desktop support applications.
Integration with Slack
Be that as it may, Slack has simplified how teams can collaborate easily through instant chat. In fact video conferencing can be integrated with Slack to create a rich collaboration environment. Thus, participants will not only send messages but can also well enjoy both audio and video conferencing. And also share screen.
ORACO Kenya is an installer of the open-source PBX system. Contact us today for a customized Asterisk PBX Software specifically for your organization.