Today, business transactions are initiated and even finalised online. Sophos Firewall and Sophos endpoint protection come in to assure security in business, education, and at home. As a matter of fact, installing a Sophos security system assures complete protection from all manner of attacks. The security system offers all-inclusive real-time protection for blocking phishing websites, malware threats, and compromised apps.
A vibrant e-commerce environment calls for a serious banking security software with advanced ransomware protection. This kind of security requirement can be achieved through the installation of Sophos firewall at the gateway level and Sophos endpoint security at the endpoint level.
See also; Managed IT support
Education and learning are also moving online. Sophos endpoint security is a solution for protecting computers and e-learning tablets. Computer labs do not need to run without licensed antivirus software. Learners require a safe browsing experience. Students get a lot of distractions from online advertisements. Such distractions are not good for an accelerated learning environment. Students require safe browsing which is a prerequisite for unsupervised learning.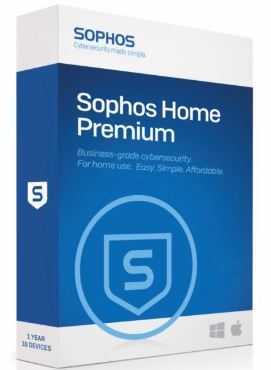 Features of the Sophos Endpoint Protection
Continuous virus scanning and elimination feature
Get protection against virus and malware threats. Also, get real-time advisory on potentially harmful apps, websites, and ransomware. Furthermore, Sophos' security system provides automated virus scanning and elimination. And, the isolated files are quarantined into a virus vault. The process happens automatically without any prompting from the user of the device.
The web protection feature
The Sophos endpoint security offers web protection that does filtering of harmful web content on websites. Parental advisory feature controls online content visible to the kids and what the children can view online. Any content which is not within the recommended category for children is automatically blocked. Flagging off of adult content, non-education content helps students to concentrate on their studies without distractions.
the E-commerce protection feature
E-commerce and online shopping platforms bring about efficiency and convenience to consumers of goods and services. These online shopping platforms require users to share credit information to finalize transactions. With the advent of online shopping platforms, every device requires strong protection against online phishing. Regrettably, there exists key-logger software that can steal credit card information. The information captured from the skimming software is then used to wipe clean client bank account.
Privacy protection feature
Presently, Social media apps have reduced personal privacy space. By the same token, it is now easy to post personal pictures and videos and even advice locations. Consequently, this creates an entry point that can possibly violate private privacy. Sophos endpoint protection monitors and blocks unauthorized access to the webcam, Bluetooth, email contacts, and Google location services.
Sophos Intercept X next-gen technology
Be that as it may, Sophos XG firewall system has provided a platform through which network security managers can monitor network activity per active user, and per the connected endpoint. What is more, behavior per application can be monitored from a centralized control center. In fact, when the network security reports are accessed through the Sophos iView dashboard, the network security administrator can gather more intelligence. The network security intelligence gathered is not only limited to users and devices activities but also covers known and unknown application activity.
How email phishing attack works
Usually, the attacker has a target in mind. The attacker will therefore send luring emails to a targeted group of email users. And the sent emails will contain malicious attachments.
Since the emails sent are naturally enticing, the email user will be tempted to open the attachments. By opening the email attachment, a malicious code will get installed into the user's computer. This is how the system becomes compromised.
Now that the user's computer has been compromised, the malicious code automatically installed into the computer will begin stealing information and critical from the computer. All the stolen information will be transferred to the attackers systems without the knowledge of the victim.
Having gained complete control over the victim's computer, the attacker will be able to launch companywide attack from that one compromised computer. Therefore, a corporate network can remain protected by eliminating that single point of weakness.
Sophos Endpoint Security
Technical Support
Afterward, have access to 24-hour online support. Do email communication and also engage in live chats for support from the online technical support team. For this reason, the Sophos endpoint protection platform ensures that any challenge that a client faces is resolved instantly.
see; office IP PBX phone system.
Sophos endpoint protection can be implemented across platforms. Therefore, device users have an option to install Sophos endpoint protection as desktop application software. On the other hand, the security system can be rolled out as a cloud service. Actually, scaling the number of devices under protection in an easily. Still, there is no limit to the number of devices that can be managed from a single account.
Be that as it may, cloud deployment eases device monitoring and policy implementation. Even so, remote management from Sophos central gives system administrators a unified console from which they can manage users and their devices. The remote management feature enables the system administrator or the parent to monitor devices from any place (with an internet connection) through an intuitive web interface. In any case, device management made simple through an easy-to-use web interface.
Apart from Sophos endpoint security, we are Sophos firewall resellers in Kenya and Sophos Firewall Kenya. We also supply and install PBX.