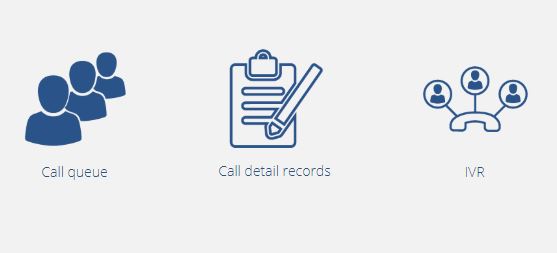 What is an IP PBX system? In a short summary, an IP PBX system is a telephony appliance that integrates voice, video, data, and IP-based applications into a unified communications infrastructure. In short, it is through an IP-based PBX systems that we have the IP telephony infrastructure.  A complete setup of the IP telephony system will most likely include an IP PBX system, IP Phones, VoIP gateways, and VoIP applications like softphones. The IP PBX does not necessarily mean a physical appliance, it can as well be a cloud-based PBX.
The advancement in telephony solutions translates to the lowered initial cost of investment for organizations and businesses. What is more, deploying IP-based telephones has been simplified. And scaling the telephony infrastructure made it easy.
Below we highlight some of the best IP PBX systems, their unique features, and why you should upgrade your PABX telephone system to the PBX phone system.
The Panasonic Hybrid IP PBX systems
Panasonic is a pioneer manufacturer of PBX telephone systems. Even though most of their telephony equipment is not based on SIP technology, they tend to be durable and long-lasting. The Panasonic telephony equipment is so diverse taking care of almost every need of all businesses whether small or medium or well established.
For instance, there is the entry-level Panasonic IP PBX system for a small business, that is, the Panasonic KX-TES824 PABX system. The Panasonic KX-TES824 PABX system is majorly not IP-based. And then there are the PBX telephone systems for the IP telephony infrastructure. But these require licensing to activate SIP connection. Panasonic KX-TDA100 is a mid-range machine designed for the IP telephony environment.
Also, get the best IT support for small companies businesses.
The Yeastar VoIP PBX system
Yeastar PBX Phones Systems was built majorly for small and medium-sized enterprises. Be that as it may, the Yeastar PBX system, particularly, the S-series is fully featured and easy to deploy and manage. Moreover, the PBX phone system is generally affordable and is license-free. So your company will only pay a reasonable one-time purchase price.
For the small business category, there is the Yeastar S20 VoIP PBX phone system. The S-Series product has about five different PBX machines with different capabilities and calls handling capacities. Basically taking care of different user requirements with a different box.
Even though the Yeastar PBX phone system was purely available as a physical appliance, today clients have the option of installing the PBX phone system as a cloud-based service. Apart PBX phone system, Yeastar also has VoIP gateways supporting IP networks, GSM networks, and PSTN networks.
The Matrix PBX phone system
The Matrix phone system is your best bet for PBX phone systems for small businesses. For example, the Matrix Eternity PE VoIP PBX phone system specifically is suitable for a company with a requirement for 20 to 50 office telephone extensions.
When thinking of upgrading the telephony infrastructure, Matrix phone system customers will still be allowed to do piecemeal upgrades. This flexibility allows small organizations to initiate phone system upgrades without straining their finances. Thus, the Matrix VoIP phone system allows both IP phones and analog phones to operate within the same platform.
The Cisco Unified Communications Manager
Cisco Unified Communications Manager is the VoIP PBX system. It is also known as the Call Manager. Just like the 3CX PBX system, Cisco Call Manager is a purely software-based solution. No physical appliance. The software-based PBX system can be installed in a local server or deployed as a cloud-based PBX solution.
And just like the Matrix PBX phone system, the Cisco call manager will enable you to enjoy all IP telephony features including mobility, voice calling, video calling, and even integration with CRM. Cisco is indeed a premium VoIP telephony solution provider majorly focused on the high-end client, well-established clientele.
See also: Structured cabling and networking company in Kenya
The 3CX Cloud PBX System
3CX is one of the known non-appliance-based PBX phone systems. As a purely based software system, users have the option of installing it on a local server or being hosted in the cloud. Nonetheless, in both instances, a physical VoIP gateway will be required.
Installation and management are less complicated. Even though the initial cost of acquisition is fairly small, your organization will be required to pay an annual subscription fee. Unlike the Panasonic PBX systems, the 3CX cloud PBX is generally compatible with most IP desktop phones.
More importantly, though, the 3CX PBX phone system has its own customizable auto-dialer application. The auto-dialer application is specifically important for institutions that require to make hundreds of phone calls to clients. Hence, the auto-dialer system saves the caller agents the hassle of having to manually dial each of all the hundreds of client contact numbers.
Avaya PBX System
Commonly referred to as Avaya IP Office, incorporate unified communications features for big businesses. And just like Yealink VoIP PBX, the Avaya IP Office is easy to set up and administer and can be expanded to meet new business needs.
Even though they still have excellent telephony solutions for the corporate world, the Avaya unified communications have been favored by the contact call center market. Hence, you will most likely find Avaya IP phones in most call center operations.
The Zycoo IP PBX System
Zycoo, a Chinese company has simplified the provision of VoIP solutions. In fact, Zycoo PBX is easy to install and manage. Just like the Yeastar PBX phone system, Zycoo PBX has an inbuilt auto-provisioning system that shortens the period for configuring office telephone extensions. Similarly, it has a strong inbuilt security firewall increasing its reliability and overall security. What is more, there is no licensing required when either installing the PBX phone system or the IP phones.
Recently, the Zycoo PBX system incorporated a contact call center complete with a CRM application. Despite the value addition, the Zycoo PBX system still remains very affordable. Most small to medium size companies find Zycoo PBX generally cost-effective. Some of the most popular Zyxcoo PBX systems include the Zycoo CooVox-U20 PBX and the Zycoo CooVox-U50 PBX.
The Grandstream IP PBX Phone System
Though fairly new in the telephony industry, Grandstream is also a serious player in the telecommunications industry. Founded in Boston, USA, Garndsatream is shaking the IP communications market with awesome IP-enabled 21st-century gadgets. Similar to the Yeastar VoIP telephony, the Grandstream unified communications solutions are license-free and do not attract annual maintenance charges. As a matter of fact, the Grandstream UCM PBX will still offer awesome IP telephony features.
Are you looking for an IP PBX phone system for a new office in Kenya? Or are you thinking of upgrading your analog PBX with the best IP PBX in Kenya? Then, contact us now for a customized VoIP telephony solution that takes care of today's and tomorrow's business communications needs.