VoIP PBX phone systems in Kenya have become one of the smartest ways for organizations to manage business expenses. In as much as VoIP service providers have different price models for caller billing, the S20 Yeastar PBX phone system remains within reach for most small businesses in Kenya.
This small business phone system can be deployed on-premise offering extremely reliable and dependable IP telephony features. As one of the most innovative mid-range IP PBX systems in Kenya, the S20 is very affordable and rich in telephony features. As a matter of fact, the total cost of acquisition is so low that even a small startup company with limited resources will still afford it.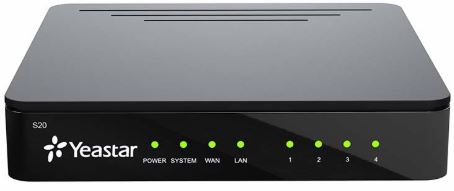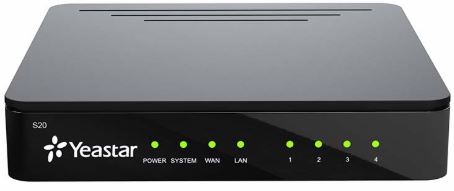 Features of the S20 Yeastar PBX phone system
Call capacity
The S20 PBX system has the capability to support up to 20 IP phones plus 10 concurrent phone calls. What is more, it can support connections from the E1/T1 line, GSM network, and PSTN. Additionally, the office telephone extensions can be configured either through SIP or IAX protocols.
see also, best IT support company
PBX installation
The PBX is built with an intuitive and easy to navigate graphical user interface. The intuitive graphical user interface makes for easy installation and management. In order to commence PBX configurations, you will have to type the IP address to access the configuration page. The default IP of the S20 PBX system is usually 192.168.5.150.
Setting up the S20 Yeastar VoIP PBX phone system only takes a few minutes. The complete deployment will take a few hours and the system is up and running. There will be no need for regular maintenance once the telephone is fully set up.
Compatibility with IP Phones
The S20 Yeastar VoIP PBX phone system is comparatively friendly and compatible with most SIP-based IP desktop phones. In fact, all the IP phones connected on the LAN can be accessed from the auto-provisioning page. By way of example, the S20 PBX system worked so well with Yealink DECT phones, Fanvil IP Phones, wifi IP Phones, Snom VoIP Phones to mention a few.
Call management features
The S20 PBX system has distinct menus for each call management feature. From the web portal, you can navigate your way through all the features configuring each of them as needed. Trunk configurations, call control, the IVR System installation, extension configuration, call center system, call recording among others.
Why you should acquire the VoIP PBX phone system
Be that as it may, the S20 PBX system offers a lot more benefits than ordinary PBX systems. To begin with, the price point is without doubt within reach for most small and medium-sized enterprises with a workforce of fewer than 20 people. Apart from affordability, the phone system has proved to be reliable and feature-rich by offering all the necessary features of an office telephone system and much more.
Also, the S20 PBX system comes with an inbuilt caller ID feature that enables you to see the phone number of the incoming call. Furthermore, the IVR system can be set up so that your callers can be directed to the exact department where they will get the right assistance. And the IVR system provides an avenue through which a company can market products and services to the callers.
Lastly, the S20 Yeastar VoIP PBX phone system does not attract additional setup fees such as annual licensing. In fact, the system comes with a free softphone application for android users.
A telephony solution made for the small business office setup, the S20 PBX administration is simple. This is an ideal solution for organizations that would like to host the PBX system themselves as opposed to being hosted by VoIP providers in Kenya.
Contact us today for a customized IP telephony solution for your company.