VoIP Phones
The IP PBX system remains the nerve center of the IP telephony infrastructure. And as a VoIP service provider in Kenya, we optimize the IP telephony so that our clients can enjoy all the benefits. Internet calling being just one benefit of VoIP Phones, this solution offers much more.
In as much as the PBX plays a big role in the telephone system, the desk phones represent the face of the company. The first thing a visitor sees in an office is the desktop phone and not the PBX. Therefore, purchasing an executive IP phones for the receptionist or inquiry desk serves more purpose than just telecommunication.
Below we highlight some of the factors to be considered when planning to buy the best VoIP phone system in Kenya. As you read along, you will notice that these same factors can be used interchangeably when planning to acquire a new office telephone system or upgrading an existing telephone system. In fact, these considerations will be particularly necessary when upgrading from the analog phone system to the IP PBX phone system.
Company budget
The amount allocated in the budget for acquiring an office telephone system remains a key factor in decision making. However, the cheaper proposal may not be the best solution. A lot of the time it is prudent to buy procure good quality IT products instead of buying cheaply and suffer regular replacements. Be that as it may, IP telephony tends to be a bit more expensive compared to the analog phone system. Depending on the amount allocated for the purchase of the office telephone system, you can still buy a good phone system without spending beyond what is budgeted for.
see; best time attendance system
The unique IP phone features
The telephony features required in office telecommunication equipment vary from one company to the other. Most analog desktop phones do not have the capability for audio conferencing. However, most entry-level IP phones have the capability for three-party audio conferencing. Moreover, enterprise-grade IP phones can do five-party audio conferencing. As a matter of fact, some executive desk phones have the capability for multi-party video conferencing.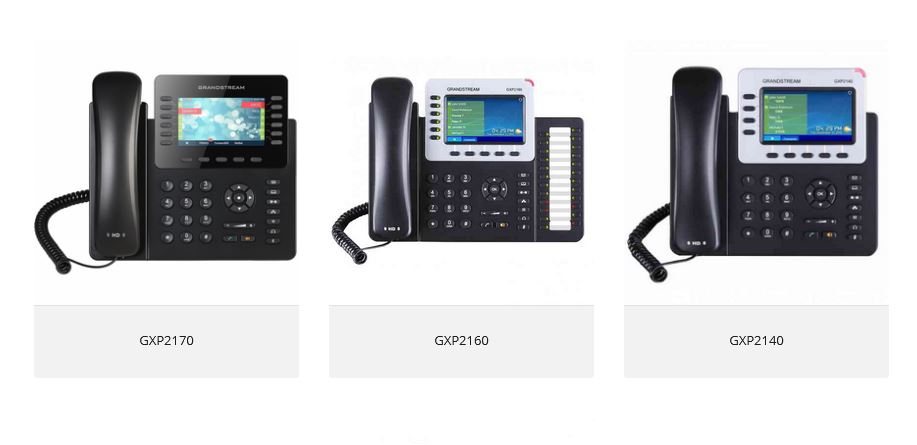 This same criterion can be applied when planning to purchase a PBX system. While one company might fancy the interactive voice response system, another one will be just comfortable with basic telephone features.
Choosing between the standard desk phones and the Executive IP phones
Setting a simple office telephone system does not require high-end desktop phones. Standard VoIP phones with one SIP account and a simple display will work. And the executive IP phone can be procured for the receptionist. Nonetheless, with the availability of an adequate budget, purchasing executive IP phones all for all users would be the best decision. This is because Executive IP phones will obviously come with more exciting telephony features.
Choosing between wireless desktop phone and cabled IP Phones
Technology today presents customers with diverse choices. For a long time, office desktop phones have largely relied on cabled connections both for power and signal. In order to reduce the need for additional cabling, most IP phones have been designed to support PoE capability. Hence, the only cable connection needed is an Ethernet patch cord to the network port for data transfer and power.
On the other side, we have wireless desktop phones. Sometimes also known as cordless DECT phones. Cordless phones are innovative telecommunication gadgets that increase mobility in the office environment. These cordless IP phones come with a rechargeable battery that enables users to stay connected while on the go. DECT phones have greatly reduced the need for complex structured cabling systems since the connection happens in a wireless manner through paring the handset with the base.
Best VoIP Phone system in Kenya
As communication technology gets better, organizations are looking for the most efficient and reliable IP Desktop phones and the best PBX phone system in Kenya. For one thing, the market today is looking for high quality, affordable and easy to use video conferencing solutions. What is more, the solution should be highly scalable and can be customized to meet the specific needs of the organizations. When in fact, Desktop Phones are known for outstanding performance.
However, conventional video conferencing solutions sometimes tend to be price prohibitive and inflexible to new business requirements. Furthermore, scaling the solution is usually a problem leading to further expenditure.
Hence, the IP Desk Phones, by way of example, the Yealink T49G IP Phone have become popular. Even DECT phones have become popular because of the need for enhanced mobility. As a matter of fact, the Yealink T49G IP Phone is a revolutionary desk phone designed for video collaboration. More importantly, the phone design enhances the user experience by incorporating an adjustable camera to fit user angle of vision.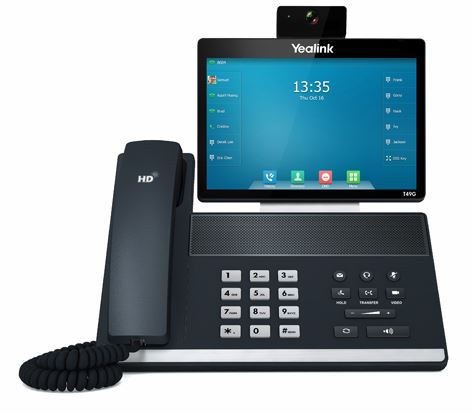 Features of the enterprise IP Desk Phones
Camera: HD front camera with 1080p resolution
Voice quality: full duplex Optima HD voice
Stand: ergonomic design
Screen: 8 inch LCD touch screen
Conferencing parties: support for up to five audio/video conferencing extensions
Media and connectivity ports: HDMI, USB, Ethernet port
Wireless technology: Wi-Fi and Bluetooth connection
Configuration: 16 SIP accounts
Hands-free accessory for the IP Phones
Ultra-modern microphone with noise cancellation
Ergonomic earpiece design for whole day comfort
Over the head upholstery for intensive use
Easy to wear featherweight ear cushions
Wideband audio receiver
What VoIP Phones package delivers
Get to enjoy HD class communication capabilities. The Video Conferencing Phone offers stable audio communication complete with 1080p video resolution.
Concurrent audio and video conferencing for multiple branch offices. Up to 8 branch offices will be able to participate in the conferencing enjoying a near face to the face communication experience
Simple setup and installation to open compatibility with telephony equipment from major IT equipment vendors. No additional licensing fee requirements for cross-platform inter connectivity.
Thanks to technological advancement, today we have high quality and easy to use video conferencing solution. Moreover, the solution is very affordable even to small and medium-size companies. Additionally, the Video Conferencing Phone can be deployed comfortably with other IP based telephony devices from mainstream telecom equipment vendors.
see also; wireless phones
Apart from providing cutting edge video conferencing solutions, ORACO Kenya is also a dealer of PBX office phone system and distributor of VoIP Phones in Kenya.
Contact us today for an end to end telephony solution.
Difference between Softphone and IP Phone
A softphone is a software application that offers the full functionality of a physical desktop phone. Softphones are majorly used in the call center software. Most softphone applications can be downloaded from the internet for free. The only requirement being that the IP softphone downloaded has to be compatible with the IP PBX system installed. This criterion can also apply when planning to install an IP PBX system. Since the IP PBX system can either be acquired as an appliance or as a Cloud-based PBX solution. Hence we can install a Cloud PBX system.
The type of the PBX system installed
PABX systems are majorly analog phone systems. Even the desk phones compatible with the PABX systems will be analog. They tend mostly to be single-line desktop phones even without caller ID display capability. On the other side, IP PBX systems are the more modern telephone systems. IP telephony devices incorporate advanced call handling capabilities that might not be present in analog systems. Thus, the choice of the kind of desktop phone to purchase will be determined by the PBX system installed. However, for a completely new installation, it is advisable to source telephony devices built to allow for auto-provisioning during installation.
ORACO Kenya is a licensed telecommunications contractor in Kenya. We are suppliers and installers of IP PBX systems, IP phones, Cloud PBX, gateways in Kenya. Contact us today for these and may IP telephony solutions in Kenya.