Best Cordless Phones in Kenya
Cordless phones are sometimes referred to as the wireless DECT phones in Kenya. These phones have been manufactured to meet the requirement for mobility in the workplace. And compatible with the best PBX system in Kenya. The wireless IP phones in Kenya have made it easy to multi-task, increasing productivity at the office. Essentially, DECT phones allow busy executives to engage in other tasks without hanging up on the office telephone extension.
You might wonder why wireless phones are preferred mostly by small businesses in Kenya. For one thing, there is the issue of mobility; enabling the small business owner to move from the front office to the back office without disconnecting the office extension. Secondly, wireless phones are less bulky and easy to handle. Users will enjoy working with them all day long due to the ergonomic design that enables busy executives to work the whole day without tiring or staining.
see; payroll software for large companies in Kenya
Key features of the wireless Phones
Highly scalable; a single base station can support up to 10 wireless IP phones
Increased mobility; signal strength covers 50 meters during indoors and a maximum of 200 meters while outdoors
Faster deployment through auto provisioning
Ideal for factory sites, warehouses and offices
30 hours talk time on full charge
Supports up to 20 concurrent calls  
Full duplex speakerphone
see also; best call center system
Thirdly, the cordless phones save you the hustle of cabling and wiring. A DECT phone is an excellent wireless technology that keeps the office area smart and presentable.
The wireless phones have been manufactured in such a way that users will still enjoy all the functionality of a desk phone even with the benefit of increased mobility. DECT [ Digital Enhanced Cordless Telecommunications ], is an innovative technology standard that ensures there is mobility without a reduction in the quality or general functionality in telecommunication.
Best wireless Phones in Kenya
The Snom DECT phones
The Snom IP wireless phone consists of a base with the capability of connecting up to 20 cordless phones. What is more, when fully connected the base allows for 5 concurrent phone calls.
The phones come with powerful rechargeable batteries. This means that the wireless phones will provide up to 7 hours of talk on a full battery and a further 75 hours while on standby. Furthermore, the wireless phones will not lose connection because it's signal strength covers 300 meters while outdoors and 50 meters while indoors.
So, should the distance between the base and the cordless phone exceed 300 meters, there will be a repeater to boost connectivity?
The Yealink DECT Phones
Yealink Phones has a range of DECT phones with diverse capabilities. There is an entry-level package for startup businesses, the mid-level package for small businesses and a premium package for the well-established corporate organizations. Just like Snom cordless phones, the Yealink wireless phones are suitable for the busy work environment.
The Yealink W60P DECT phone, in particular, was designed for extreme performance. The package comes with a base that has the capability for connecting up to 8 cordless phones and 8 concurrent calls. The signal strength for outdoor use goes up to 300 meters and 50 meters for indoor use. You will get acquire a repeater separately should you require signal boosting beyond the standard 300 meters and 50 meters respectively.
see; best interactive voice response system in Kenya
What is more, the wireless desk phones come with quality batteries that support up to 8 hours of talk time and a further 240 hours of standby time.
Panasonic Cordless Phones
Panasonic being a pioneer in the telecom industry, has over 10 models of cordless phones. Even though it has IP telephony equipment, most of the Panasonic cordless phones are digital. Nonetheless, the Panasonic digital cordless desk phones are durable and perfect in size.
Just like the other wireless phones, the Panasonic cordless phones come with a cradle to hold the phones when not being used. Even more, it has the Panasonic IP PBX.
Cisco Wireless IP Phones
Cisco also has wireless IP phones, the popular 8800 series. These DECT phones connect directly to the Wi-Fi network. Hence, there are no DECT or base stations installed to provide connectivity to the cordless phones. No charging DECT either. In the event that the battery drains, charging happens the way you can charge your cellphone.
See also; structured cabling installation
Every Cisco wireless IP phone works independently of the base. Configurations are as simple as configuring a computer laptop to a wireless network. Moreover, the wireless IP phone comes with a rechargeable battery.
Avaya Wireless Campus
Avaya wireless campus is another name for wireless phones. When the campus wireless is set up, institutions can choose the number of participants to be connected. For instance, Avaya will offer a solution for 6 participants as a beginner package and scale it to 12 or even 20 participants according to client requirements.
There is also a wireless campus solution for an unlimited number of participants. Obviously, the telephony equipment to be deployed will change depending on the number of participants to be connected. A perfect solution for institutions of higher learning with a big workforce.
The Grandstream IP Phones
To start with, Grandstream has Wi-Fi phones and the Grandstream PBX. At any rate, the technology used by Grandstream is almost similar to the one used for the manufacture of Cisco wireless IP phones. Specifically, the Grandstream WP820 model for the wireless phone also comes with a rechargeable battery. Upon full charge, the battery will several hours of talk time including an additional 150 hours while on standby.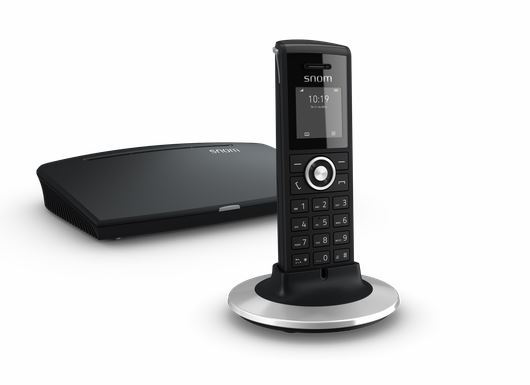 Apart from the cabled phones, Grandstream also has DECT phones. Be that as it may, the features of the Grandstream DECT phones are more or less similar to the Yealink wireless IP phones.
ORACO Kenya is a supplier and dealer of IP phones, Wi-Fi IP phones, and wireless phones in Kenya. Contact us today for a good deal on office telephones.