Most organizations use office telephone systems only for making and receiving business calls. This serves them well because their needs have been taken care of by the simple office telephone system. But as office telephone system installers in Kenya, we realize that as organizations grow their communications needs evolve as well. Hence, you will find big organizations require sophisticated IP telephony systems. Enterprise-grade IP PBX system offers much more advanced telephony capabilities. Even so, the enterprise-level VoIP gateway appliance installed has support for multiple communication channels.
We understand that large corporate organizations require communication equipment with the capacity to handle several incoming and outgoing calls. Sometimes as many as 30 outgoing and incoming calls all happening concurrently. Obviously, an ordinary GSM gateway will not be able to handle all this call capacity. And even purchasing 30 GSM gateways will not be practical. However, using SIP trunk service can be a great solution  for handling more concurrent incoming and outgoing calls.
See also; call center system
Unlike the traditional PABX systems that only basic call management features, enterprise-grade IP PBX systems offer a platform for consolidating all the complexities found in a big corporate organization.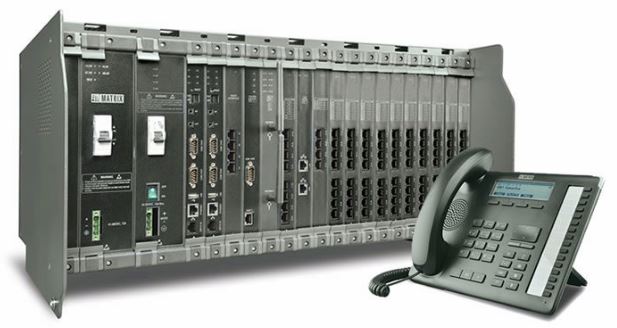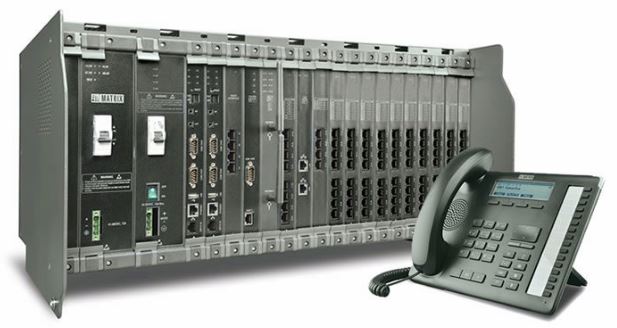 Important features for Office telephone system installers in Kenya
Auto-provisioning of the IP Phone office extensions
Enterprise-grade IP PBX systems have the ability to accommodate up to 2,000 office telephone extensions and support up to 500 concurrent phone calls.
See; IVR system
To manually configure the 2,000 office extension users within a day is practically impossible. However, auto-provisioning simplifies the whole process. This feature configures all the IP phones within the network all at once.
Softphone VoIP Application
The softphone app essentially coverts your personal smartphone into an office extension. Therefore, the softphone enables you to make and receive business calls whether inside or outside the office. The softphone application can be installed as a mobile app or desktop client.
Softphones applications are multi-platform designed to run on the Android operating system, the Windows environment as well as iPhone iOS.
Value-added communication features
With an enterprise-grade business phone system, it will be a mistake to limit yourselves to basic telephone features. To begin with, unlock the full potential of a unified communication system. Even the structured cabling and networking installation. And even setup multi-site conferencing between regional offices.
Configure an efficient call queuing system for your callers. Record and configure a professional interactive voice response system to guide your callers through products and services. Direct your clients to a caller group that will be of benefit to their inquiry.
see also; Yeastar VoIP PBX
Use the call recording feature to maintain customer management professional, and even improve the level of customer support standards. All these awesome call management features and much more are available in the IP telephony system for big organizations.
Install a reliable and secure IP Telephone system
Big businesses are usually very busy enterprises. The ideal situation is that the communication systems for big corporations should always be available. Any breakdown in the telephony system means big revenue loses sometimes running into millions. Thus, the enterprise-level business phone systems come with a powerful internal firewall system. The firewall security system guards the IP PBX system against unauthorized access, espionage and other security breaches.
When setting up a new business office, the first step is usually to consult a professional telephone solutions provider. As an experienced business phone system installers, we will capture your present communication needs and even future aspirations. For instance, if presently you only require 5 outgoing calls but into the future, you might actually have a need for 15 concurrent outgoing calls. This has to be captured so that the telecom equipment procured today allows for future expansion.  This is to avoid whereby a company has several GSM gateways each for a different line instead of just having only one VoIP gateway with several channels.
ORACO Kenya is a professional installer of PBX phone systems for small company, Business phone systems for new offices. Also dealers of Matrix PBX, Yealink IP Phones Mitel PBX system upgrades, and VoIP Phones configurations anywhere in Kenya.
Contact us now and let our experienced IP telephony installers design for you a business phone system customized specifically for your company needs.