The Grandstream IP Phone price in Kenya
Grandstream Phones in Kenya one of the most reliable and affordable desk phones in the market. ORACO Kenya is a distributor and reseller of Grandstream phones in Kenya. We also supply and install telephone systems at good price in Kenya. To start with, the quality of the entry level IP phone cannot be matched with other brands of the same class. For example, the Grandstream 1625 is highly dependable desktop phone. Grandstream IP Phone price in Kenya for entry level phone available at KES 6,000. This phone come with standard call handling features that can increase user productivity.
see; IP PBX system
Despite the low purchase price, Grandstream 1625 IP Phone can still perform all the essential call handling functionalities. The functionalities available include call forwarding, Call ID display, call waiting, call transfer and voicemail message. In as much as the Grandstream 1625 IP Phone has inbuilt PoE, the package includes a charging adapter which can used in a network environment without PoE switches.
Grandstream PBX Price in Kenya
| | |
| --- | --- |
| Price | KES 55,000 |
| PBX model | Grandstream IP PBX |
| Number of extensions | 500 |
| Number of concurrent calls | 50 |
| Voice conference | 75 |
| Video conference | 20 |
| Call handling features | Call transfer, Call waiting, music on hold, IVR |
| Call log report | dialed numbers, call duration, received calls, missed calls |
| SIP Phones | Grandstream phones |
see; call center system
Since Grandsteam phones are SIP based, they do not require activation licensing during installation and configuration.
Features of the Grandstream Phones
Two user accounts can be setup within the same phone. That is, the phone can allow telephone extension number 100 and extension number 101 to be setup on the same desk phone.
This desk phone comes with two Ethernet ports. Additionally, the internet port is PoE which means use of charging adapter can be optional.
The handset has inbuilt HD audio for clarity during calls. Moreover, a user can choose to answer calls using the speakerphone. The speakerphone also has capability to deliver audio communication in HD quality.
see; IVR system
The desk phone can allow for 3-way audio conferencing
Locally, the desk phone can store up to 1000 contacts.
A telephone extension user can view call detail history specifically for that user extension. The desk phone can store a call history record covering up to 200 incoming and outgoing calls.
Available inbuilt port for headsets. This will be particularly useful if the client has setup call center system. Plantronics headsets can be used to reduce fatigue experienced by telephone users who handle very high call volumes. The headsets can be ideal for receptionists and call center agents.
Grandstream has developed a three-in-one facility management system that does contactless access control, IP security surveillance as well as a video intercom. All three functionalities are integrated into one superior device so that building owners can enjoy all-around security and protection.
Grandstream Video Phone system
To begin with, the IP-based device comes with an inbuilt HD camera that captures the image of the visitor at the gate or door entry. What is more, the camera offers up to a 180-degree surveillance view. Locally, the camera output can be viewed on the video intercom. It can be viewed through the screen connected to the Network Video Recorder (NVR). Equally, the output from the surveillance camera can be configured to be accessible remotely from a smartphone as long as there is internet connectivity.
Secondly, all in one home security device comes with inbuilt capability for intercom communication. Thus, the device has a built-in microphone and speaker. The security personnel at the gate can use the intercom to speak to the apartment/ home residents before allowing in visitors. This goes a long way in enhancing overall residential security.
see; networking company in Kenya
Thirdly, the device can be used as an access control system to manage entry into and exit from the building. The device has a built-in RFID chip reader that enables keyless entry into the apartment blocks. Furthermore, the system provides a platform for keeping records of users so that in the event of an incident, tracking offenders becomes easy.
Looking for Grandstream Phones dealer in Kenya? Contact us now for the best IP phone prices in Kenya.
Features of the Grandstream intercom system
Built IP based HD video camera with a resolution of about 1080p
Keyless entry. Users will have RFID cards for secure and convenient entry into the apartment
IP CCTV security surveillance that streams recordings into a video management software or Network Video Recorder. Also, allows for remote viewing of CCTV cameras from the smartphone.
Vandal-resistant design to ensure that the apartment security system is protected against malicious tampering
Manufactured with the best quality material to make it resistant to harsh weather conditions and the elements
Comes with motion detection capability such that the hemispherical camera only records when movement is detected.
Inbuilt microphone and HD speaker to support communication through the intercom
Simplified wiring. Signal transfer happens through Ethernet cabling. Also, the device gets powered through PoE.
Seamless integration with other building services including, intruder alarm system, motion detection lighting, video intercom, automatic gate opener, door access control systems
Simultaneous communication onto different platforms i.e. the video intercom view, the network video monitor and the smartphone remote view
Installation accessories include: in-wall mounting brackets, USB RFID card reader
Call us now for the best Grandstream phones price in Kenya
see; best payroll software for small company
This is an innovative communications and security monitoring device suitable for apartment buildings. As described above, the GDS3710 IP Video Door System consists of an IP intercom functionality. It can be used for audio and video communication, and as an IP CCTV camera for building surveillance. Moreover, the device will function as a contactless RFID access control system to enable residents to enjoy a keyless entry into the apartments.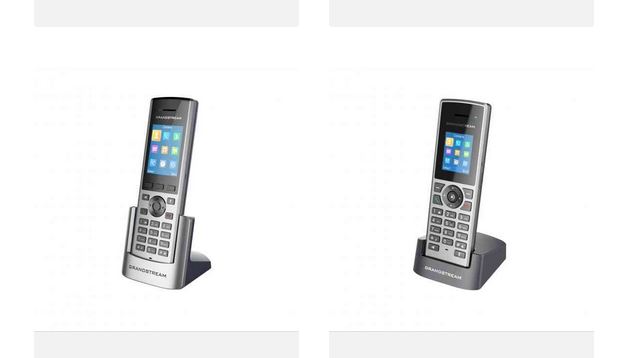 The Gransdtream Video Phone system installation
Even though the Grandstream GDS3710 IP Video Door System can be installed as a standalone solution for a single house, it is ideal for multi-apartment security. In a multi-apartment installation, the devices will be controlled centrally from a management utility software. The software allows several IP Video Door Systems to store RFID card information and video feeds.
see; employee clock in and clock out system
Why should you install the all-in-one Grandstream GDS3710 IP Video Door System? Because the inbuilt HD camera will capture images of high resolution even in areas with poor lighting. Secondly, the device has an inbuilt microphone and speaker to allow two-way communication. This can offer both audio and video communication, between the person at the gate and the person inside the house.
Thirdly, the device is equipped for seamless installation through PoE. Lastly, the device allows seamless integration with other important building services. For example, such as security alarm system and motion detection lighting control. What is more, the Grandstream Wave mobile app allows complete control of the video intercom, door access control. Still, have access to the remote view of the surveillance feeds from a smartphone while away from home.
Do you need a ubiquitous IP-based installation for office access control, apartment intercom system, or IP-based surveillance system? Then, contact us now for all your Grandstream Phones requirements in Kenya. Also, office networking, telephony, and ubiquitous IP-based installation.