Yeastar PBX stands as a testament to the evolution and transformation of IP telephony solutions in Kenya. As organizations increasingly embrace digital transformation, the need for robust and adaptable communication tools has become paramount.
see; PBX phone system installation price
The PBX serves as a central hub for managing internal and external calls within an organization. It acts as a bridge between telephone extension users and the calling trunks. VoIP (Voice over Internet Protocol) technology being the more advanced trunk that enables concurrent calls through multiple channels. The calling trunks can be used to enable outbound calling. Equally, the VoIP trunk provider can allow inbound calls to the intended telephone extension.

This telephone system supports both analog and digital communication methods. This provides businesses with the flexibility to integrate their existing infrastructure with advanced communication solutions. For example, a company can choose to retain the GSM analogue trunks with GSM gateways. Otherwise, the telephony appliance has inbuilt capability to support multiple SIP trunks.
Yeastar PBX Price in Kenya
| | |
| --- | --- |
| Yeastar PBX model | Price |
| Yeastar S20 [ 20 users ] | KES 28,000 |
| Yeastar S50 [ 50 users ] | KES 56,000 |
| Yeastar S100 [ 100 users ] | KES 72,000 |
| Yeastar S300 [ 300 users ] | KES 145,500 |
Be that as it may, effective communication remain a key factor in the success of any business. A reliable and feature-rich communication system can significantly improve team collaboration and improve customer experience. This communication platform is a sophisticated telephony system that facilitates internal within the company and external communication with the clients. Essentially, it serves as the bridge connecting calling trunks with IP phones as telephone extensions. Versatility and scalability make this solution ideal for businesses of all sizes.
Features of Yeastar PBX
VoIP Capabilities: this telephony system capitalizes on VoIP technology to facilitate high-quality voice communication over the internet. This translates to cost savings for businesses by eliminating the need for traditional phone lines and reducing long-distance call expenses.
Unified Communication: the system integrates various communication tools, including voice calls, instant messaging, and video conferencing, into a unified platform. This integration streamlines communication, enhancing productivity and collaboration among team members.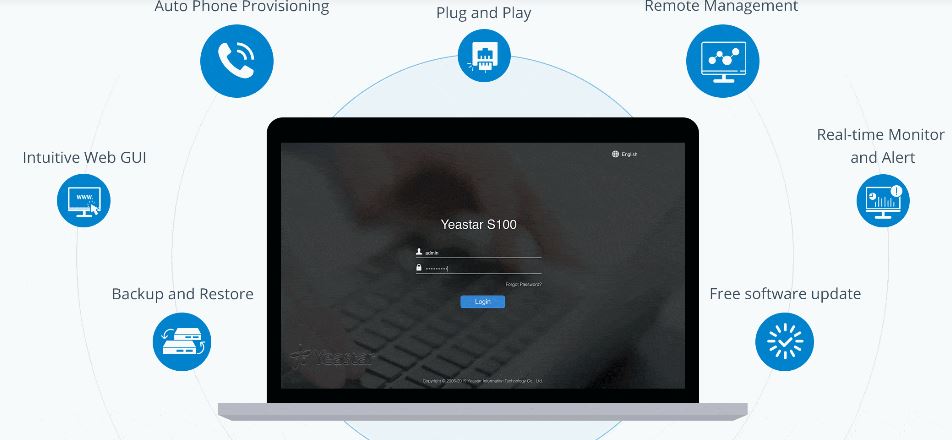 Auto Attendant: The auto attendant feature also known as IVR system, automates call routing and handling. Callers are greeted with pre-recorded messages and given options to direct their call to the appropriate department or individual. This minimizes wait times and enhancing user experience. IVR (Interactive Voice Response) is a popular feature found in the call center software.
Call Routing and Forwarding: the VoIP Phone system enables sophisticated call routing and forwarding based on predetermined rules. Calls can be directed to specific extensions, mobile devices, or voicemail boxes, ensuring that important calls are never missed.
Multi-Site Connectivity: For businesses with multiple locations, Yeastar PBX supports seamless connectivity between different sites. This fosters efficient internal communication and enables extension dialing across various branches. Multisite connectivity ensures that calls made from one branch office to the other is not charged.
see; structured cabling
Voicemail-to-Email: This feature converts voicemail messages into email attachments, allowing users to access and manage voicemails from their email client. This integration improves accessibility and ensures that voicemails are never overlooked.
see; best payroll software small business
Conference Calling: this communication system facilitates audio and video conference calls. Also, 3 party conference and 5 party conference supported depending on the inbuilt capability of the desktop phone. Thus, it promotes virtual collaboration among team members, clients, and partners regardless of their geographical locations.
see; biometric time attendance system price
Benefits of the Yeastar PBX
Cost Efficiency: By leveraging VoIP technology, this telephony solution reduces communication costs associated with long-distance calls and international dialing. Internal calls between branches and remote offices are made over the IP network, resulting in substantial cost savings. The integration of concurrent communication channels also eliminates the need for multiple calling trunks, further minimizing expenses.
Scalability: this telephone system grows with the organization. As your organization expands, the system can accommodate additional users, features, and extensions without compromising on performance. This scalability ensures that your communication system remains efficient and reliable even during periods of rapid growth. In fact, the modular architecture ensure that there will be no need to purchase a new VoIP Phone system as the number of extensions increase. Therefore, telephony operation will remain stable even as the additional telephone extensions get configured.

Advanced Call Handling: This VoIP phone offers an array of call handling features such as call routing, call forwarding, call queue manager, and Interactive Voice Response (IVR). These features ensure that incoming calls are efficiently managed, leading to improved customer experiences.
Enhanced Collaboration: The unified communication platform encourages collaboration among team members particularly using the Linkus softphone. Instant messaging, and presence indicators foster real-time interaction and idea exchange. Moreover, features like video conferencing can boost team collaboration and overall productivity. Employees can communicate seamlessly, share files, and make decisions faster, ultimately leading to improved efficiency.
Mobile App Integration: The Yeastar mobile app, Linkus softphone, extends its functionality to mobile devices. This enables employees to stay connected and access communication tools even when they are on the move. The Linkus Softphone can also be used with headsets to support calling instead of the physical desk phones.
Business Telephone system
Flexibility: this communication platform supports both analog and digital communication methods. This means an organization can still retain the analogue trunk through the FXO connection. Still, the trunks can be integrated through GSM gateways. This allows businesses to integrate their existing infrastructure while gradually transitioning to advanced technologies. Nonetheless, the telephone system supports VoIP calling through SIP trunking.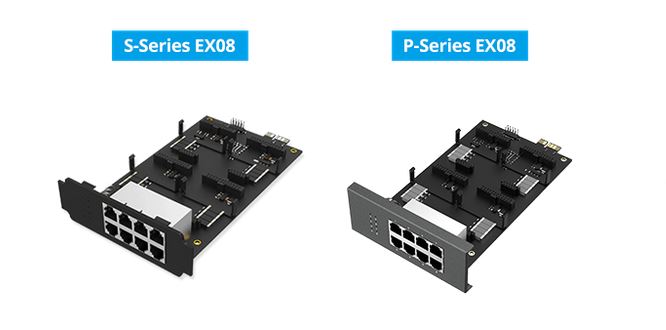 Remote Working Enablement: The mobile app integration and remote accessibility features facilitate remote working. After proper configuration, employees can remain connected and engaged regardless of the physical location.
Improved Customer experience: The auto attendant (interactive voice response) and call routing features enhance customer experience. The IVR system ensures that calls are promptly directed to the appropriate telephone extension. When calls get directed to the right department or individual, wait times get reduced enhancing customer satisfaction.
Centralized Management: this communication solution provides a centralized management through a user-friendly interface. Administrators can easily configure settings, manage extensions, and monitor call activity from a single platform. Cost efficiency, and adaptability make this solution an essential tool for organizations looking to enhance communication capabilities and drive collaboration.
Customizability: Every business has unique communication requirements. Yeastar PBX offers a range of customization options, allowing businesses to tailor the system to their specific needs. From call flows to user permissions, the system adapts to your organization's workflow.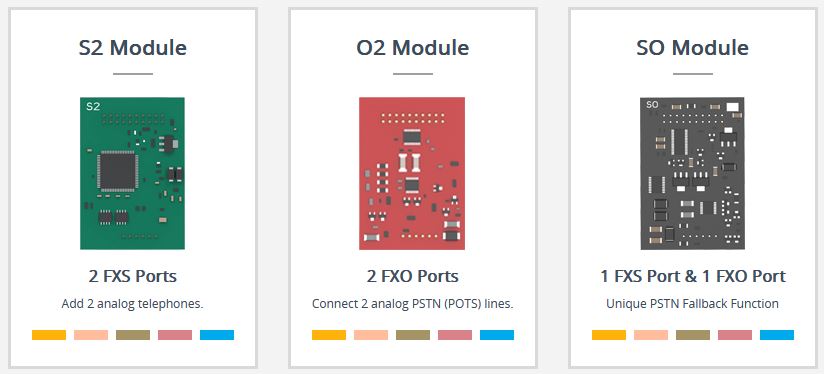 Future-Ready: this telephony solution is designed to embrace future technological advancements. Its compatibility with emerging communication technologies ensures that your investment remains relevant and effective for years to come. As a matter of fact, the manufacturer has established a reputation for delivering reliable communication solutions. Its appliance has been built to ensure uptime and provide consistent service, minimizing disruptions in communication.
Office telephony
In the fast-paced business landscape, efficient communication is non-negotiable. This telephony solution not only addresses your current communication needs but also sets the stage for future growth. With its advanced features, flexibility, and cost-effectiveness, this solution proves itself as a compelling choice for businesses seeking to elevate their communication infrastructure. Acquiring VoIP phone system is an investment in streamlined operations, improved collaboration, and enhanced customer engagement. As the business world continues to evolve, having a robust and adaptable communication system like Yeastar PBX is a strategic move.
see; intercom system
Contact us today for the best deals on office telephone systems