A dashboard camera, also known as a dash cam, is a device that mounts on your car's dashboard and records video of the road ahead. Some dash cam Kenya also record audio, and some have features like night vision and parking mode. These devices can be installed in taxi, public service vehicles, school buses and even trucks.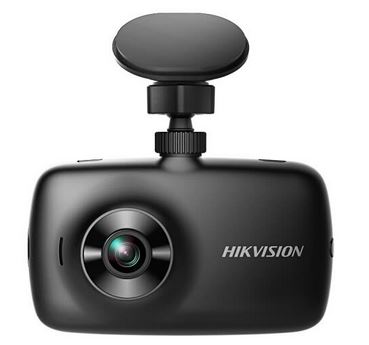 Most of these standalone cameras are powered through wiring directly to the fuse box. Still, others come with rechargeable batteries which essentially eliminates the need for cabling. They also have slot for memory card and we give 128GB. They record video in a loop, overwriting the oldest footage when the memory card is full. Still, the CCTV cameras have features like motion detection and impact detection, which can automatically start recording when something happens.
Dashboard Camera Price In Kenya
| | |
| --- | --- |
| Price | KES 15,500 |
| Camera resolution | 1080P, fisheye wide angle |
| Charging | 5V DC power supply cable |
| Audio | built in microphone and speaker |
| Storage | MicroSD Card 128GB |
| Night Vision | activated infrared for night vision |
| Motion detection | YES |
see; nanny camera
There are two main types of dash cams: single-lens and dual-lens. Single-lens type record video from a single camera that faces forward. On the other hand, dual-lens type record video from two cameras. That is, one faces forward and the other one faces inside the car.
see; standalone camera
Why is a dashboard camera important?
Evidential proof in case of an incident
If you are involved in an accident, the camera can provide valuable evidence to help you get the compensation you deserve. The footage can show who was at fault, how the accident happened, and any injuries that were sustained. They can help you win a personal injury lawsuit. If you are injured in an accident, the footage from your CCTV can help you prove that the other driver was at fault.
Reduced insurance premiums
Installing the dash cam can actually reduce annual insurance premium charged. As a matter of fact, most insurance companies offer discounts to drivers who have dash cams. This is because the driver, being under surveillance, is highly likely to be in good behavior while on the road. Furthermore, the footage recorded can be used to dispute a traffic offense or insurance claim.
see; boom gate barrier
Deterrent against crime
The camera can deter criminals from targeting your car. This device will help to protect private vehicle users from vandalism. And also reduce theft of vehicle parts such as side mirrors, and wheel covers. Thieves are less likely to break into a car that they know is being monitored. They can also help you catch criminals. If your car is stolen, the recorded footage can help the police catch the criminals.
see; biometric time attendance system price
Peace of mind to the vehicle owner
Knowing that you have CCTV in your vehicle can give you peace of mind. If something happens on the road, you will have the footage to document it. Therefore, dash cam Kenya should be installed in all public service vehicles like buses, matatu, SGR train and taxi cars. Also, they can be installed trucks, Lorries, town service matatu, long distance travel buses and cabs in Kenya.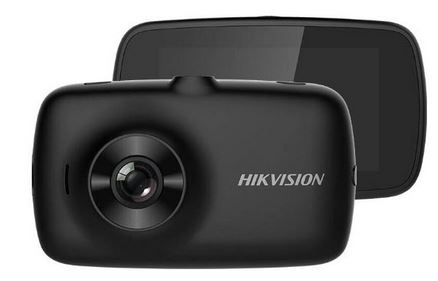 Recording road hazards
Vehicle CCTV can also record road hazards, such as potholes, construction zones, and traffic accidents. This footage can be helpful for avoiding these hazards in the future.
Recording police interactions
If you are ever pulled over by the police, the camera can record the interaction. This footage can be helpful if you believe that the police officer acted improperly. Still, they can help you get out of a speeding ticket. If you are pulled over for speeding, you can show the police officer the footage from your dash cam to prove that you were not speeding.
see; IVR system
Recording wildlife encounters
If you live in an area with a lot of wildlife, a dash cam can record your encounters with animals. This footage can be helpful for documenting the damage that animals can cause to your car.
see; PBX phone system
Recording encounters with rude motorcycle riders
Motorbikes in Kenya have played a key role especially in facilitating ecommerce business. Theses bikes are convenient, affordable and can be used to bit traffic jams when doing urgent delivery. However, a few cases have been reported of motorcycle rider harassing other road users. Thus, vehicle camera can record critical video footage which can be used by police to apprehend rude motor bike riders. And this can instill discipline in the transport industry.
see; intercom system
Features to consider when buying a dash cam
There are many different dash cams on the market, so it can be tough to choose the right one. Here are a few things to consider when making your decision:
Resolution: The resolution of the device determines the quality of the video footage. Hence, the higher resolution camera will definitely produce clearer video footage.
Field of view: The field of view determines how much of the road it can record. The wider field of view means the device will be able to record more of the road.
Night vision: Night vision is a feature that allows the dash cam to record video in low-light conditions. This is a valuable feature if you drive at night or in dark areas. This feature can really night travel buses and night time cab services.
Parking mode feature: Parking mode is a feature that allows the device to record video footage even when the car is parked. This can be useful for deterring vandalism or theft particularly for vehicles used for private transportation.
Buying Price: Dash cam price in Kenya start from KES 15,500. The price might vary depending on the features and quality of the device.
How to install the camera
Installing this device is relatively easy. It comes with a mounting bracket that attaches to the dashboard. It is then connected to the fuse box. However, most of these come with rechargeable batteries eliminating the need for wiring.
Most importantly, the devices are relatively low-maintenance devices. Nonetheless, there are a few things you can do to keep it in good condition. To start with, you can clean the lens regularly with a soft cloth. Secondly, it is advisable to keep the device out of direct sunlight.
see; best VoIP provider in Kenya
Dashboard camera is a valuable investment for any vehicle owner whether acquired for public service or private use. They do provide peace of mind, offer evidential proof in the event of an accident, and deter crime.
Contact us today for the best dashboard camera price in Kenya