Norton antivirus software for home devices
Norton antivirus is computer security software in Kenya installed on servers, computers, and smartphones to guard against malware infections and virus attacks. And improve personal privacy. In short, endpoint security software assures devices of round-the-clock protection against malware attacks and enables you to maintain privacy.
Endpoint protection should not only be limited to work devices but should be extended to personal devices too. The devices we use at homes such as smartphones and home computers require the same level of protection as those used in a corporate work environment. Norton can be used to protect corporate networks. A good endpoint security software will generally offer ransomware protection and antivirus protection. The protection software will include other internet security features varying from one vendor to the other.
Key features of the Norton Antivirus
Device security
Endpoint security software uses various techniques for ensuring that all devices at home and in the office remain safe from everyday attacks. The more advanced antivirus software uses artificial intelligence and behavioral scanning to detect malware attacks. With these advanced protection techniques like behavioral analysis, the device protected will remain safe from all manner of attacks.
See also; IT support company in Kenya
Individual Privacy
The best endpoint security software will provide web security and individual privacy while online by default. No requirement to install add-ons on the browser as is the case with other antivirus software. After installation, the protection software will be able to offer advisory when the user accesses unsafe websites. Besides web browsing, endpoint security will alert users in case of unauthorized access to the webcam.
see; interactive voice response system
Children will also be protected through parental web filtering. Hence, as the children browse the internet, the protection features will be turned on. Thus, the parental filter will not allow children to access certain websites categorized as unsafe for children.

Alerts and notifications
Upon complete installation of the endpoint protection, you will be able to receive notifications about device activities. You will receive alerts about compromised applications. Also, get alerts about newly discovered threats plus a host of other device activities. This is to enable device owners to initiate immediate remedial action in the event of a virus infection or malware attack.
see; call center software
The internet has become a key tool for learning and education. However, school-going children use mobile devices and computers not only for learning but also for entertainment. And as such, children need to be protected from the perils of unsupervised access to the internet. Hence, the need for the best antivirus protection for schools. And as for schools should get Sophos Firewall in Kenya.
Granted, the cost of the internet has increasingly become affordable to most parents. And children can play online games using the Wi-Fi network at home or data subscriptions available on mobile phones. The structured cabling and networking infrastructure at school must be fortified against cyber security threats. In the case of inadequate protection, the children will be exposed to the risk of accessing harmful content online.
Also, we supply and install the best IP PBX system in Kenya.
However, with various versions of the home antivirus products, parents need not worry about what their children are searching for online. As long as all protection features are turned on, security is guaranteed. Antivirus for students not only offers malware protection but also offers web and application visibility. So that all applications downloaded are scanned before installed. And all the web pages are checked against the parental guidance rules being launched.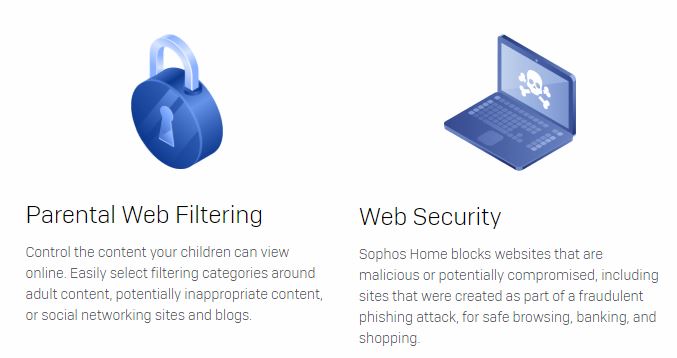 What to look for in a school antivirus software
Cross-platform protection
The home antivirus should be able to offer cross-platform protection. Cross-platform protection can be viewed in terms of the nature of the devices available at home. And that students and young children interact with such devices regularly for entertainment and education.
Furthermore, multi-platform protection can be looked at in terms of the different operating systems running on the devices. For example, most desktop computers and laptops use Windows operating system. And, most smartphone devices run android or the iOS operating system.
In short, the best home antivirus should be able to protect the computer even as the children do home studies. Likewise, the same antivirus protection should be available on the smartphones and tablets that the children use for entertainment.
Resource utilization
It is important that the home antivirus be lightweight software. Not demanding a lot of device processing power when executing. The heavyweight antivirus software has an impact on the device battery. Specifically, smartphones will drain battery power faster when the app installed is not optimized enough.
see; best payroll software for small business.
Also, the device will keep freezing every now and then as the antivirus product does background scanning. This impacts device performance and the children will prefer using the mobile phone without the security application installed.
Installation of Norton Antivirus Protection for schools
Online child protection features
The internet has become a necessity in the society of today. And the school going children need to be protected against the dangers of unguided usage. The student antivirus package should come with internet security features and generally acceptable parental guidance protection.
With artificial intelligence being incorporated into app development, the app should be able to suggest only education-related online games and websites. And block all non-academic games and websites, and should not appear at all in the list of suggestions along the sidebar.
see; automatic gate opener system
Other features of the school antivirus software
Parental control
Parents can use this feature to monitor what the children search online. Parental control enables guardians and caregivers to block sites with adult content, view the child's Facebook activity and among other controls. So with the web content filter in place and the screen timer enabled, parents can be assured of a child's online safety even without being physically present at home.
Above all, the home antivirus software must be easy to install and use. In fact, the dashboard should be in such a way that users can navigate easily to every feature. Moreover, there should be one-click access to every security feature and an obvious button for enabling protection required. As a parent, we have good news for you. Be that as it may, these computer and mobile security solutions are available for every client need.
Contact us today for the best deals on Norton antivirus for students, and other endpoint protection solutions.
Benefits of the central admin console
Remote management of all devices under protection
With a web-based administration console, it is possible to manage all the devices protected under the same license. As long as there is the availability of an internet connection, the administrator can remotely access any protected device. In fact, the administrator can even initiate a full scan on the remote device. Remote connection can be done in spite of the device's geographical location.
See also; structured cabling company
Easily add and manage protections on devices
Once the central administration has been set up, the administrator can add more devices to the protection software. The maximum number of devices that can be added depends on the subscription purchased. The administrator does not need to directly access the new device in order to install the protection software. A download link can be sent to the new device. And after installation, the device will be automatically added to the list of protected devices. Furthermore, all user devices can be managed easily from the central console.
see; CCTV camera installation company
Assured remote IT support
As value-added resellers of IT services, we assure all our clients of support in case of any tough tasks like threat hunting. Should you face any challenges setting up parental advisory, enabling browser security, and setting up protection policies, we will always be ready to help.
Contact us today for all your IT security needs; corporate network security, home device security, etc.