The Unifi Switch is a cutting-edge Ethernet switch engineered by Ubiquiti Networks, a renowned name in the networking industry. This networking device is celebrated for its focus on simplicity, scalability, and central management. ORACO Kenya is a local reseller and dealer of the Ubiquiti Switch in Kenya. We stock a range of switches suitable for small businesses and large companies with varied network sizes. For example, 8 port PoE and 16 port PoE switches for IP CCTV cameras. And 24 port PoE and 48 port PoE managed switches for a structured networking infrastructure supporting IP PBX Phone system. This high-performance switch plays a pivotal role in building robust local area networks (LANs).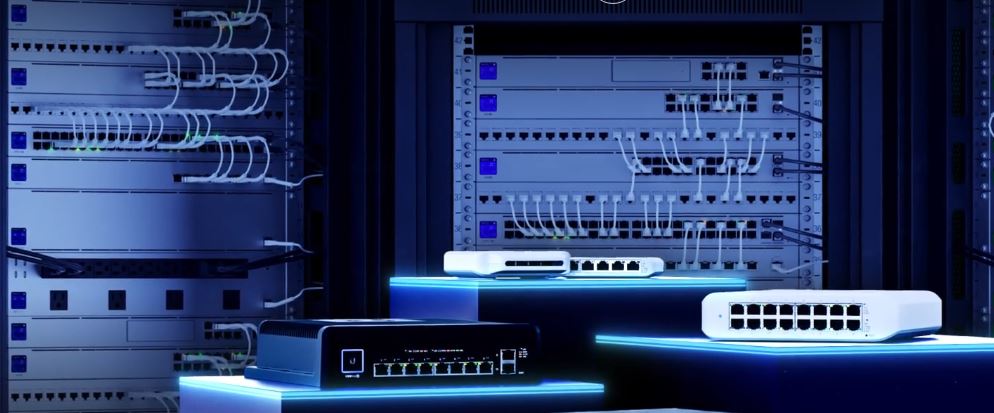 Efficient network connectivity has become an indispensable requirement for businesses. Big business demand for faster data transmission, reliable connections, and optimized network management. These switches tick all the boxes and stand out as a compelling solution to elevate corporate network infrastructure. For they deliver enhanced network performance, scalability, and simplified management.
Ubiquiti Switch Price In Kenya
| | |
| --- | --- |
| Ubiquiti Switch type | Price [ KES ] |
| Ubiquiti TOUGHSwitch – 5 Port PoE | KES 14,500 |
| Unifi Switch PRO – 8 Port PoE Managed [150W] | KES 35,500 |
| Ubiquiti EDGESwitch – 8 Port PoE | KES 29,900 |
| Ubiquiti EdgeSwitch – 16 Port PoE [150W] | KES 75,900 |
| Ubiquiti EdgeSwitch – 16 Port PoE [150W] | KES 45,900 |
| Ubiquiti Unifi Switch – 24 Port PoE [250W] | KES 84,900 |
| Ubiquiti Unifi Switch PRO – 24 Port PoE | KES 165,500 |
| Ubiquiti EdgeSwitch – 48 Port PoE [500W] | KES 125,000 |
| Unifi Switch PRO – 48 Port PoE | KES 229,000 |
see; structured cabling and networking installation
Benefits of Ubiquiti Switch
Reliable Network performance
At the core of any efficient network lies the hardware that facilitates communication between devices. Unifi Switches, have established themselves as a cornerstone of dependable network infrastructure. They are meticulously designed to ensure swift data transfer, seamless connectivity, and consistent network performance. With a variety of models tailored to different requirements. And they cater to both small businesses and large enterprises, promising to elevate your networking experience to a new level of excellence.
see; unifi access point
One of the foremost advantages is their capacity to significantly enhance network performance. Because they have been engineered to deliver high-speed data transmission, reducing latency and bottlenecks that can hinder network efficiency. In fact, they support Gigabit and even 10-Gigabit Ethernet connections. This enables lightning-fast data transfers and ensuring that your network can keep up with the demands of bandwidth-intensive applications. They guarantee a smooth network connection for various use cases. For example, streaming multimedia content, transferring large files, and hosting virtual meetings.
see; Yeastar PBX
In a world where business expansion and technological growth are constant imperatives. The ability to scale your network infrastructure effortlessly is a critical consideration. Ubiquiti Networks offers diverse configurations to accommodate your evolving business requirements. With a feature like Power over Ethernet (PoE) support, it can effortlessly power network devices. Some of the devices that can benefit from PoE include access points, IP cameras, and IP phones. PoE eliminate the need for separate power sources and simplifying cable management. Moreover, PoE ensures that a network can adapt to changing demands without compromising on performance or efficiency.
see; Yealink IP Phones
Unifi Controller
Network management can often be a complex and time-consuming task. This is especially in environments with large number of devices and users. Unifi can mitigate this challenge through the Controller. The controller is a centralized management platform that empowers administrators with comprehensive control and monitoring capabilities. With the Controller, the network administrator can configure and manage the entire network from a single interface. The controller has a user-friendly dashboard that provides insights into device performance. Also, administrator can see traffic patterns, and network health. These valuable insights allow IT officers to make informed decisions and swiftly address any issues that may arise.
see; call center software
Data security is a paramount concern in today's interconnected world. Ubiquiti Switches have incorporated advanced features such as Virtual LANs (VLANs) and Access Control Lists (ACLs). These functionalities allow segmentation of network into isolated zones. Network segmentation ensure that sensitive data remains protected from unauthorized access. Through granular access controls, IT officers can dictate which devices can communicate with each other. This minimizes the risk of data breaches and ensuring the integrity of your network.
see; IVR system
Faster setup and deployment
Ubiquiti Switch are designed for straightforward deployment and setup processes. What is more, the design takes care of performance, scalability, and efficient management capabilities. The Plug and Play functionality ensures that adding new devices to an existing network is a hassle-free experience. Despite the technical expertise, IT officers can set up and manage network infrastructure in minutes.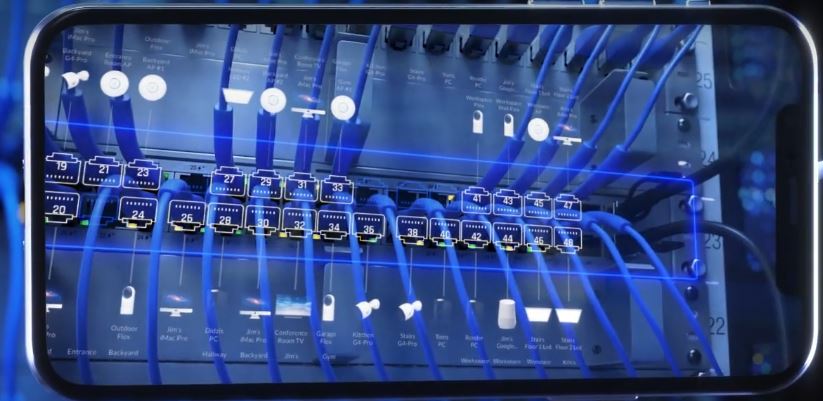 Be that as it may, these switches deliver a long-term solution that adapts to the dynamic needs of modern networking. Once correctly deployed, they enhance productivity, enable seamless collaboration, and minimizing downtime. Therefore a good a networking infrastructure can greatly contribute directly to the growth and success of a business.
In the era of high speed internet connectivity, a good networking infrastructure can be a factor in scaling business operations. The best switch facilitate the creation of a network infrastructure that fosters productivity, collaboration, and growth. As an organization seeking to optimize network performance, it is best to invest in future proof equipment. These features are paramount: robust performance, scalability, security, and centralized management capabilities.
Performance and Reliability
At the core of this networking device is its exceptional performance and reliability. Equipped with Gigabit Ethernet ports, the switch ensures lightning-fast data transfer speeds. Ideal area of application include video conferencing, large data file transfers, and online video streaming. Its advanced hardware architecture optimizes data flow, mitigates network congestion, and minimizes latency. This ensures that the corporate network operates at its best even during peak usage periods.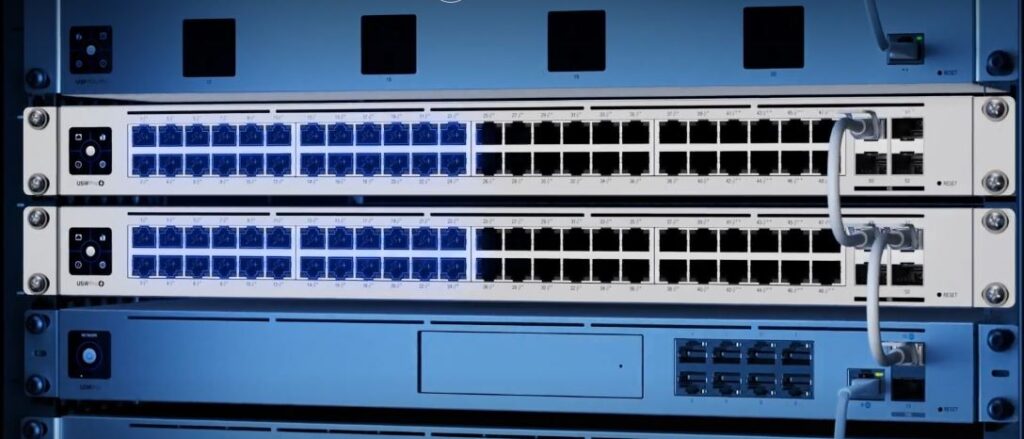 see; best payroll software small business
One of the standout features of this network equipment is its scalability. Hence, it can deployed in a small business network or a sprawling enterprise with complex infrastructure. These switches seamlessly adapts to your evolving requirements. Its modular design allows you to expand your network effortlessly by adding additional switches as needed. This scalability is a cost-effective solution that future-proofs your investment. Accommodates growth without the need for significant overhauls.
see; biometric time attendance system price
Centralized Management
Effortless network management is a key consideration when evaluating any networking solution. Unifi Controller software serves as a centralized hub. The controller enables easy configuration, monitoring, and management of multiple network devices from a single intuitive interface. This eliminates the complexities associated with managing fragmented network components.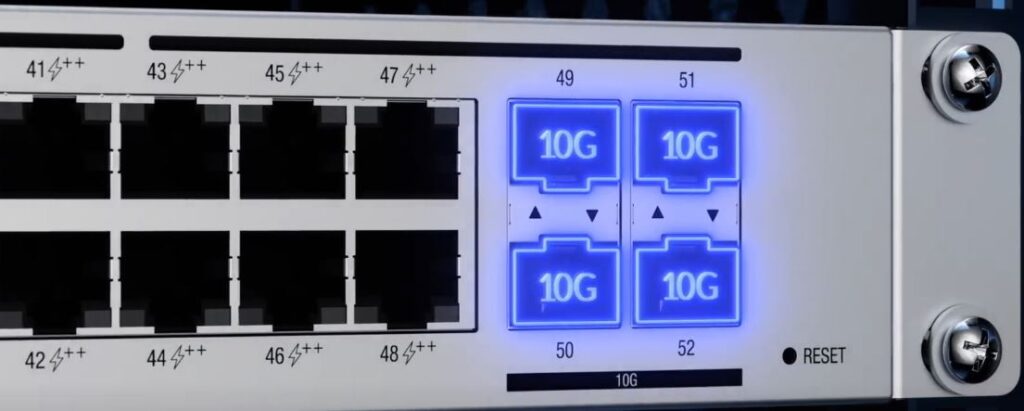 In an era where cyber threats are ever-present, safeguarding your network is paramount. The Unifi devices incorporate advanced security features that help protect your data and assets. VLAN (Virtual Local Area Network) support enables network segmentation, allowing you to isolate sensitive information and devices from potential threats. Additionally, integration with the UniFi Controller software enables consolidation of device administration. Also, IT officers can use the platform to implement robust security policies and monitor network activity in real-time.
As sustainability gains prominence in today's global landscape, energy-efficient solutions are becoming more essential. These appliances are designed with energy conservation in mind, featuring smart power management capabilities. As matter of fact, PoE ports can be configured to go into low-power mode when not in use. This reduces energy consumption and contributing to cost savings. This eco-friendly approach aligns with modern values while minimizing your carbon footprint.
Versatility in Deployment
The Ubiquiti switch can be deployed to take care of different use cases. For example, you can acquire a small PoE (Power over Ethernet) switch to power IP cameras and access points. On the other hand, you can acquire an enterprise switch Giga speed ports to connect VoIP phones in a contact call center.
Without a doubt, the Ubiquiti lineup offers a diverse selection to suit your specific needs. It is ideal for a small businesses as well as mid-size companies looking to enhance productivity. Also, it can work for an IT manager aiming to streamline network administration using the centralized management feature.
Indeed, cutting-edge technology, user-friendly management, and adaptability positions this switch as a worthy addition to any modern networking environment. Contact us today for the best deals on the networking installation equipment in Kenya.