The ability access the internet, and connect devices is essential for communication and business productivity. To facilitate this vital function, a reliable and efficient network infrastructure is paramount. ORACO Kenya is a dealer and reseller of the D-Link Switch in Kenya and does structured cabling and networking installation.
D-Link, a Taiwanese multinational networking equipment manufacturer, has a rich history dating back to 1986. Since its inception, the company has been committed to providing innovative networking solutions, and it has grown to become one of the world's leading brands in the field.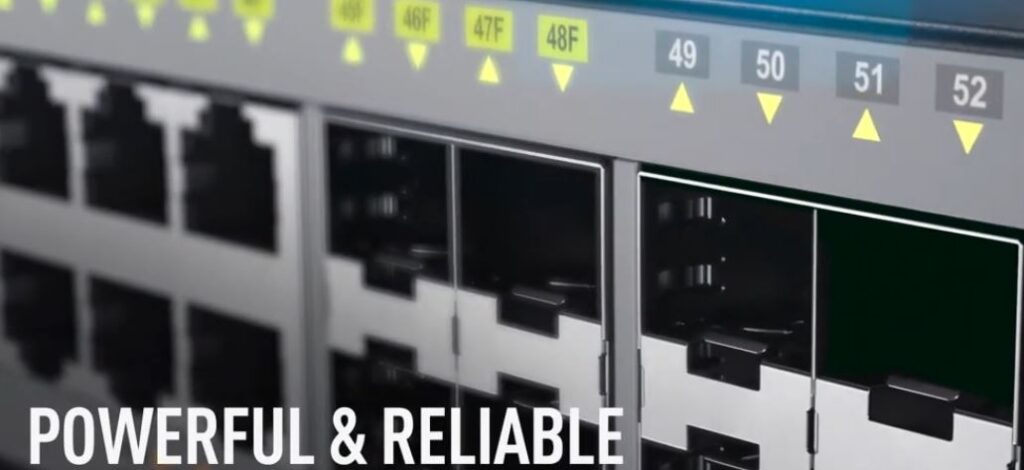 The company's journey to prominence has been marked by continuous innovation and a steadfast dedication to meeting the evolving needs of its customers. As a global leader for networking solutions, it has for personal use, businesses, and service providers. It has earned a reputation for producing high-quality, reliable, and user-friendly networking equipment. Their extensive product range includes routers, switches, access points, and security cameras.
see; PBX phone system installation price
A switch is a networking device that connects devices within a local area network (LAN). And it intelligently manages traffic between active devices within a network. Unlike a hub, which simply broadcasts data to all connected devices, a switch uses MAC addresses to determine where data packets should be sent. This intelligent distribution of traffic reduces network congestion thereby enhancing overall efficiency.
D-LINK Switch Price In Kenya
| | |
| --- | --- |
| D-LINK Switch type | Price |
| D-LINK DES 1008A 8 Port Desktop Switch | KES 1,500 |
| D-LINK DES 1016D 16 Port Desktop Switch | KES 7,500 |
| D-LINK DES 1016D 16 Port PoE Switch | KES 11,500 |
| D-LINK 24 Port Switch Unmanaged | KES 14,500 |
| D-LINK 24 Port Gigabit Switch Unmanaged | KES 22,500 |
| D-LINK DES 1210-28P 24 Port PoE Smart Switch | KES 39,900 |
| D-LINK DES 1210-52 48 Port Smart Switch Managed | KES 92,900 |
Why choose D-Link Switch
Network Reliability
D-Link has built a solid reputation for producing networking solutions that are dependable and robust. In fact, these appliances have been engineered for durability and longevity. What is more, they have been designed to deliver consistent performance day in and day out. A good investment for small businesses looking at implementing a reliable network connection. Also, they can be installed at home to facilitate online streaming of YouTube videos. Also for online gaming.

Scalability of the network infrastructure
One of the key advantages of these switches is their capability to scale a network easily. D-Link offers a wide range of models to cater to various needs. Hence, clients can choose a specific model depending on the number of network users and devices connected to the network. There are compact switches ideal for small offices. Equally, there are enterprise model with Gigabit ports ideal for data center. Moreover, they can be stacked together to allow for the expansion of the corporate network seamlessly as the organization grows.
Cost-Effectiveness
D-Link is known for providing cost-effective networking solutions without compromising on quality. This affordability makes it an attractive option for small businesses and even large corporate institutions. Indeed, this networking solution is suitable for businesses seeking to build the network infrastructure without straining their finances.
see; best payroll software for small business
Network Performance and Speed
In this era where speed is of the essence, these networking devices offer exceptional performance and high-speed connectivity. With features like Gigabit Ethernet, these devices allow for super-fast data transfers. Ideal for transferring large files or streaming high-definition video content. Speed and efficiency is essential for companies that require high speed internet for today to day businesses. Also, they can be installed to support home office operation particularly when multiple devices get connected.
see; biometric time attendance price
Quality of Service (QoS)
The network appliances come equipped with Quality of Service (QoS) capabilities that prioritize traffic based on its importance. This ensures that important applications, such as video conferencing get allocated necessary bandwidth. QoS not only guarantees a smooth operation but uninterrupted experience. QoS is particularly advantageous in busy networks where various activities are vying for bandwidth.
Energy Efficiency
D-Link Green technology is committed to sustainability, and its switches reflect this commitment. And the devices designed to be energy-efficient, with features like Energy-Efficient Ethernet (EEE). This reduces power consumption during periods of low network activity. Not only does this contribute to a greener planet, but it also helps lower company electricity bills.
Ease of Installation and Management
Setting up and managing a network should not be a daunting task. These devices are known for their user-friendly interfaces and management tools that simplify the configuration process. The simple configuration interface ensure that the IT professional can easily navigate and optimize network settings.
Port Security
In an age where cyber threats are ever-present, network security is paramount. These devices offer advanced security features, such as Access Control Lists (ACLs) and port security. Port security helps in safeguarding network from unauthorized access and potential breaches. Enforcing data protection and data integrity has been simplified through this networking solution.
see; Fortinet Firewall
Where Network Switches get installed
Small and Medium-sized Businesses
Small businesses often operate on tight budgets but require a stable and efficient network to run their operations smoothly. D-Link switch offer an ideal solution by providing a balance between affordability and performance. With options for both basic and advanced features, they can cater to the specific needs of a business. Be that as it may, these devices have been designed to suits the needs of businesses, offering affordability without compromising on features. And they can be used to build reliable and efficient networks to support any scale of operations.

Home Networks
As homes become more connected with smart devices, streaming services, and gaming consoles, the demand for a robust home network is higher than ever. This networking solution ensure that you have a stable home network. A stable network reduces lag and eliminates buffering during family entertainment sessions like movie nights.
see; dashboard camera
Educational Institutions
Schools and universities rely heavily on network infrastructure for online learning, research, and administrative tasks. This solution offer the scalability and security required for educational institutions to provide a reliable network infrastructure for both students and staff. Fully managed D-Link switches are the choice for large institutions with complex network infrastructures. They provide the versatility and scalability required for extensive networks.
Types of D-Link Switches
In a world that relies heavily on connectivity, choosing the right networking equipment is of paramount importance. D-Link, a trusted name in the industry, offers a wide range of switches that are designed to meet the diverse networking needs. And we stock a wide range of switches designed to cater to various networking needs. And they can be categorized based inbuilt features and capabilities.
Unmanaged: These are simple plug-and-play switches that are ideal for small home networks or businesses that require basic connectivity without the need for complex management features.
Smart Managed: For organizations seeking more control over their networks, these ones offer features like VLAN support, Quality of Service (QoS), and security measures.
Fully Managed: Designed for larger enterprises and data centers, they provide advanced management capabilities, including Layer 3 routing, redundancy, and extensive monitoring options.
PoE (Power over Ethernet) enabled: These provide power to connected devices, such as IP cameras and VoIP phones, through the Ethernet cables, reducing the need for separate power sources.
Data Centers Switches
In data center environments, D-Link switch provide the speed and scalability needed to handle the massive data traffic efficiently. Furthermore, their energy-efficient design can help data centers reduce operational costs. D-Link's fully managed switches with advanced features, such as Layer 3 routing and redundancy, are invaluable in data center environments.
D-Link switch is not just a networking device; it's a gateway to a world of seamless connectivity, performance, and reliability. D-Link's commitment to innovation, quality, and affordability has made it a trusted name in the networking industry. By choosing a D-Link switch, you are investing in a future where connectivity is fast, secure, and efficient.
see; call center software
D-Link's success in the networking industry can be attributed to its commitment to innovation. The company invests heavily in research and development to stay at the forefront of technological advancements. Still, this dedication to innovation has resulted in products that are not only feature-rich but also future-proof.
see; inbound IVR system
Indeed, reliable connectivity is the backbone of productivity, entertainment, and business communication. A robust network infrastructure is essential for businesses to operate efficiently. Also good networking infrastructure is needed in schools for teaching, and at home for entertainment.