Electronic Hotel Locks
The hotel door lock system is a secure wireless-based door management solution for the hospitality industry. The wireless hotel lock system has inbuilt access control features to maximize security for the hotel and accommodation industry. Wireless hotel smart door locks will guarantee hotel guests a memorable stay at resorts in Kenya. This by assuring the hotel guests of personal safety and security of their belongings. Also, it provides convenient access to their rooms at any time.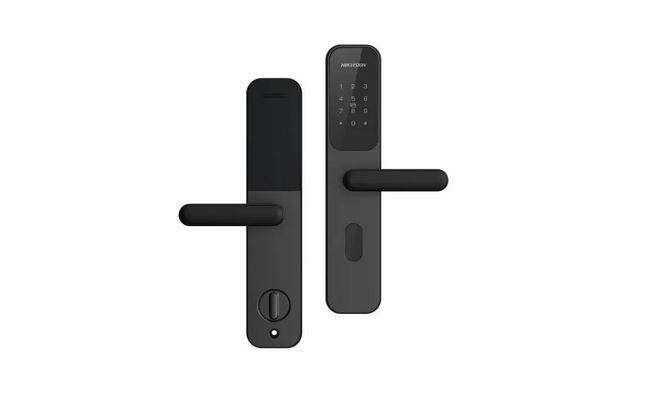 Aside from the IP PBX phone system, the hotel smart door locks are presently one of the most innovative disruptive innovative technology for the hospitality industry. When integrated with energy saver module, the smart lock system have helped reduce power consumption in hotels. Electric power circuit connects when the guest occupies the room and automatically disconnects as the leaves the room. The keyless door lock system for hotel rooms is a must-have feature for every high-end resort.
The smart card lock technology is similar to access control systems in Kenya only without magnetic locks. This keyless door locks technology is not only limited to the hospitality industry. This smart card door lock system can be used in hostels, residential apartments, and even office buildings.
No doubt that the cost-effective and affordable keyless door locks meet the hoteliers' great need to assure hotel guests of security during their stay at the resort.
Hotel Smart Lock Price in Kenya
| | |
| --- | --- |
| Price | KES 35,000 |
| Security features | RFID Card, PIN code, Mechanical Keyhole, Secure Knob |
| Handle type | Aluminum Alloy Handle |
| Power up | Rechargeable Battery |
| Connectivity | Wireless Connectivity through WIFI |
| Se | yes |
| Installation and training | yes |
Specifications of the Card based Hotel Locks
Finish: Zinc Alloy
Card technology: RFID
Captured logs per lock: 224 transactions
Power supply: 9.0V battery
Communication technology: wireless
Safety: tamper-proof; emergency unlock keys
The Components of the Smart Hotel Locks
The Encoder: the main work of the encoder is to activate each electronic card so that it can open the keyless door lock system. The smart card will be activated based on the number of days or nights the hotel guest intends to spend at the resort. As soon as the booked days elapses, the card will be deactivated automatically.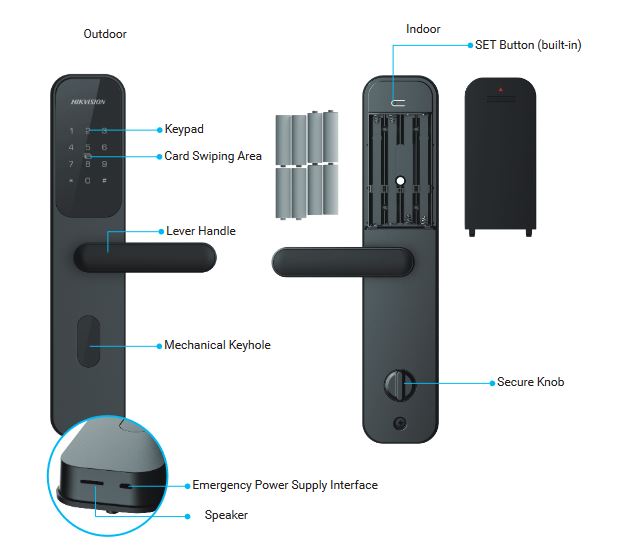 see; IVR system
Smart cards: sometimes known as electronic cards. Smart cards play an important role in a keyless hotel door system. So, instead of a guest using a key with a tag to open the door, he will use the smart card to open the hotel room.
see; call center software
The keyless door system: this is the electronic lock installed at every door at the resort. Because the keyless Hotel room lock is powered by a rechargeable battery, it does not require an additional power supply unit. Also, there will be no wiring to the encoder for whatever reason the system is designed to be fully wireless.
see; managed IT support services
A computer system: in order to get access to reports and door entry logs, there must be a computer. We will install and configure the software so that the hotel has access to detailed information about the activity for each electronic smart card.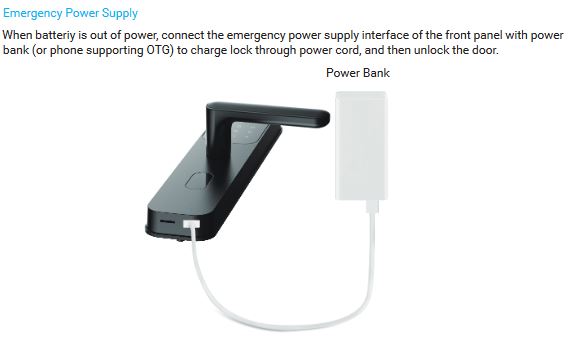 The wireless hotel lock system management features
The controller has capability to manage up to 100 hotel door locks
Wireless hotel door lock: Configured to function with the Mifare RFID card technology
The web-based software: the software facilitates the configuration of new cards as well as reconfiguration of used cards. Moreover, it provides the ability to monitor door status remotely. Also, Reads usage logs from every RFID card configured.
The software enables the hotel guests to reserve rooms for later use; visitor check-in and check out
The USB encoder devices allow for configuration of room stay duration; activate RFID card usage with an expiry date
Also, create different card categories: master card user, ordinary card users with limited system rights
And retrieve card logs from the hotel room locks. And deactivate profiles of the lost cards from the system
System security and audits. The software provides audit trail records that cover up to 220 door lock transactions
Other safety features: a beeping sound to alert maintenance technicians to replace dry cell batteries. Additionally, hotel staff can use the emergency key in the event of a misplaced RFID card
Why you should install Electronic Card Locks
Hotel smart door locks come with very convenient guest safety features. For instance, should a card be misplaced, its door access rights can be removed as soon as it is reported. Likewise, there is an inbuilt panic function button that can be engaged to unlock the door from inside during an emergency.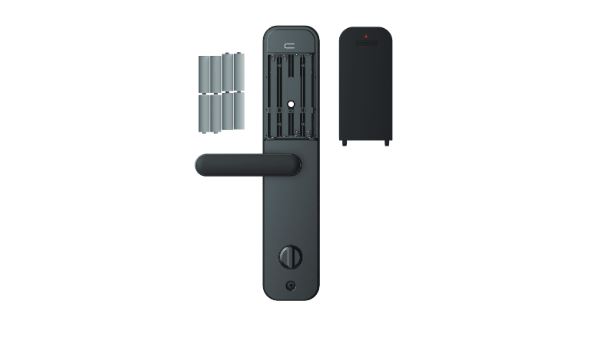 see; biometric clock in and out system
Moreover, hotels with smart locks have reported very high savings on power consumption. Furthermore, the smart door locks come with rechargeable batteries that can work many hours despite electric power outage.
Apart from safety, the aesthetics and the finish make the electronic door lock an attractive accessory for accommodation services. Still, the electronic door locks come in a variety of colors. As a leader in the hospitality industry, you have access to different choice colors, majorly Gold and Silver, and Chrome.
Secondly, the smart locks are powered by a battery. The moment the battery charge is lower than 4.0V, a buzzer will sound a warning for a recharge or battery replacement. Nonetheless, the smart lock system will still work, enabling the door to be opened at least 100 times even on a low battery.
Hotel Locks
Also, the smart door system can be programmed such that if the door handle is not turned after a certain number of seconds, it automatically locks itself. So the hotel guest will be required to wave the electronic card afresh for the door to open.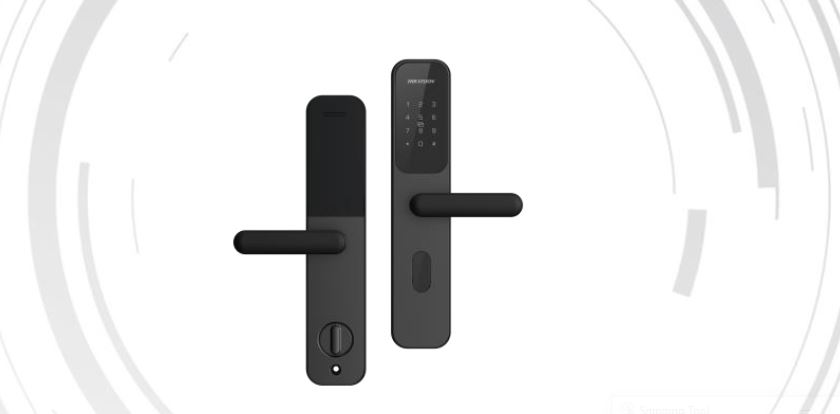 see; structured cabling installation company
Manufactured for adverse environmental factors such as high humidity levels. As a matter of fact, wireless hotel door locks are waterproof. Likewise, they tend to be dustproof. Hence, they will not malfunction in dusty environments such as in wildlife parks. For this reason, we have installed electronic door lock systems in hotels at coastal places and even in wildlife parks.
Hoteliers constantly seek innovative ways to enhance the guest experience. Hotel smart door locks are sophisticated electronic locking systems that have revolutionized the hospitality industry. They offer both heightened security and unparalleled convenience.
Traditionally, hotels relied on mechanical locks with metal keys to secure guest rooms. While effective, these systems had their drawbacks. The mechanical keys could get lost or easily misplaced necessitating the need for physical keycard replacements. Moreover, mechanical locks offered limited control over guest access and security monitoring.
The advent of electronic systems marked a significant step forward. These systems utilized magnetic stripe cards, making access control more manageable and secure. In recent years, the hotel industry has witnessed a major shift which leverage cutting-edge technology to provide an array of benefits for both guests and hoteliers.
Features of Hotel Smart Lock Systems
Keyless Entry
Through keyless entry, guests can access their rooms using their smartphones. This eliminates the need for physical keycards or traditional keys. This not only enhances convenience but also reduces the risk of lost or stolen keys.
Enhanced Security
Security is paramount in the hotel industry, and smart locks offer a higher level of protection than traditional locking systems. They often incorporate advanced encryption and authentication protocols to prevent unauthorized access. Additionally, hotels can remotely disable lost key cards further enhancing security.
Access Control
Hotel staff can easily manage and monitor guest access with electronic door locks. Also, they can grant access remotely and even set expiration dates for access permissions. Furthermore, the hotel manager can track entry and exit logs in real-time. This level of control is invaluable for ensuring guest safety and security.
Energy Efficiency
When integrated with energy systems, they can automatically detect when a room is vacant and adjust heating, cooling, and lighting accordingly. This not only reduces energy consumption but also contributes to a hotel's sustainability efforts.
Benefits to the hotel owners
Operational Efficiency
Electronic door systems reduce the time and effort required for check-in and check-out processes. Staff can also allocate rooms more efficiently, resulting in quicker turnaround times for housekeeping. These systems free up valuable staff time, allowing them to focus on delivering exceptional service to guests.
see; vehicle barrier system installer
Cost Savings
While the initial investment in smart lock systems may be significant, hotels can achieve cost savings in the long run. These systems reduce the need for physical key cards and replacements, and the energy-efficient features contribute to lower utility bills.
see; best SIP Trunk provider in Kenya
Enhanced Guest Experience
Guest satisfaction is a top priority for hotels, and electronic systems contribute significantly to a positive guest experience. The convenience of keyless entry and mobile app integration, along with improved security, can lead to higher guest ratings and return visits.
Brand Differentiation
Hotels that invest in advanced technology like smart door locks can differentiate themselves in a competitive market. Modern travelers often seek out properties with cutting-edge amenities, and these systems can help boost the brand image of the hotels. Most importantly, modern locking system give hotels a unique selling point. This can lead to increased bookings and brand loyalty.
Hotel smart door locks represent a significant advancement in the hospitality industry. These systems offer both enhanced security and convenience for guests and operational efficiency for hoteliers. Even so, they have evolved from traditional mechanical locks to state-of-the-art electronic systems, incorporating features like keyless entry.
For hoteliers, the benefits include cost savings, improved operational efficiency, and a competitive edge in the market. From a guest's perspective, they offer unmatched convenience, peace of mind, and personal safety.
Hotel door locking system have emerged as a game-changer in the hospitality sector, offering a win-win situation for both guests and hotel operators. Embracing this technology can boost the overall experience of guests by ensuring the security and efficiency of hotel operations.
Contact us today for smart card hotel lock, hotel intercom system and other hospitality solutions in Kenya and the region.