Cyber attacks will continue to increase targeting any device connected to the internet. Quick Heal Internet Security is leading the way in protecting businesses in Kenya with simplified IT systems audits. Laptop computers, desktop computers, and servers were known to be susceptible to malware attacks. Regrettably, even smartphones are susceptible to attacks. Basically, every smart device is a target. In any case, the ransomware attacks of the future will be even more advanced. Ultimately, this calls for a more advanced next-generation network firewall.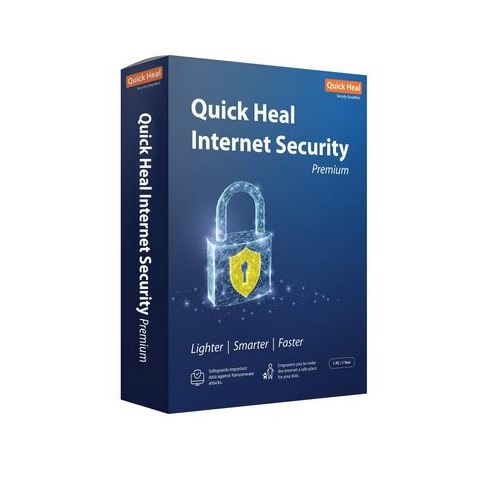 For example, Sophos Firewall offers consolidated protection among different platforms. First and foremost, Quick Heal network protection covers your corporate network, cloud services, and mobile applications. For this reason, it provides the maximum capabilities for threat detection, elimination, and prevention.
The appliance utilizes a unified threat management capability to provide multi-platform protection. This is through pre-emptive action of blocking attacks before being launched in the network. The consolidation of endpoint protection with network security simplifies policy administration and threat management. Quick Heal network protection assures you of email and web protection. All emails are scanned to eliminate spamming. Likewise, scanning of all traffic from the web happens at the gateway level and suspicious ones dropped before entering the network.
see; call center software
Innovative features of the Quick Heal Internet Security
Three-level defense
This endpoint protection software offers a three-line defense. The first line of defense is threat detection and prevention. The second level of protection is threat management. Under this level, all suspicious ports are locked down. Infected emails flagged even as corrupted files are quarantined to contain the spread of viruses. The final line of defense is forensic analysis. The forensic analysis helps in establishing the level of damage caused to the business. Also, forensic analysis helps in formulating policies and strategies to prevent future malware or ransomware attacks.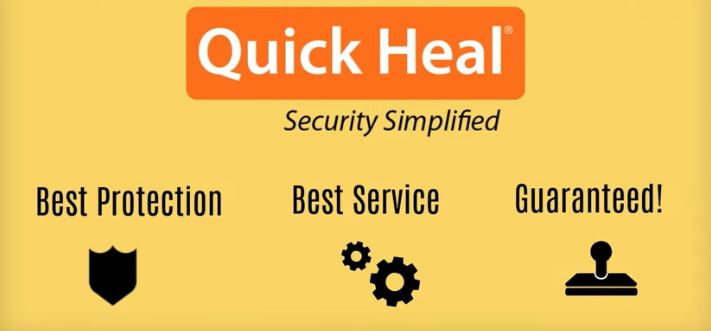 Centralized administration of endpoints, servers, and cloud services
Administer all endpoint devices from a single pane. Create policies and apply them to all devices within the corporate network. Access and read reports about device behaviors and activities in real-time. Unified policy administration enables you to manage users, devices, and applications from a single window.
SEE also; best PBX phone system in Kenya
Total automation of the threat management controls gives you time to study behaviors and recommend actions such as quarantine, delete, etc. Quick Heal enables network security professionals to detect and stop attacks. Preemptive prevention will help to contain the movement of malware and ransomware to other devices. An automated response will prevent damage and shorten the remediation process.
Document and file clean up

No doubt, computer viruses usually spread through shared documents and files. As a result, the dedicated anti-malware and antivirus solution scans documents for traces of infection. The feature also does behavioral analysis, detecting and isolating illegitimate encryption of files. The virus-infected files are either quarantined or subjected to file lock-down procedure.  Moreover, the automated forensics and remediation solution enables you to roll back changes to the last known point before malware attacks.
see; interactive voice response system installation
Mobile protection with Quick Heal Anti-Virus
Ransomware attacks have been propagated through mobile devices. Therefore, it is important to have them protected as they can serve as a gateway for launching attacks. Unified threat management offers protection against attacks over wireless networks. It also protects against android OS exploits and downloading of infected apps. By the same token, the app analyzer offers real-time intelligence, monitoring, and control. Even so, all the security controls are also synchronized with cloud protection. With this protection, users will be able to enjoy a secure browsing experience over the corporate Wi-Fi.
see; networking service company in Kenya
Most end users tend to reuse the same login credentials on multiple websites. The dedicated web and applications filter prevents the reuse of corporate login credentials on other websites such as Twitter, LinkedIn, etc. Consequently, this safeguards organizational privacy and integrity.
Network security is becoming a matter of great concern, especially to corporate institutions. The security of a corporate network starts with deploying the right hardware device and software. network firewall offers the best of both. Good news we are the authorized Quick Heal Internet security distributors in Kenya.
It is said that the internet is a key component in the world of communication today. Paradoxically, a lot of traffic from the internet can be very harmful. And this is where a device that can scan and block malicious websites comes in.
Web application security
The basic level for assurance of web and application security is through the installation of genuine antivirus software. Having antivirus software protects personal computers against threats from shareable drives. However, the serious level of network security is through the installation of network firewalls. Otherwise, the availability and integrity of network resources can be put at risk.
See also; SIP trunk provider
Deploying a good network firewall is by far the most effective computer security strategy. A network firewall creates a barrier between your corporate network and the outside world. Moreover, network security firewalls offer proactive security. Network firewalls have internal security features that allow for regular scanning of the network to block suspicious activity. Timely detection of malicious activity prevents widespread infection of devices within the network.
Network security is normally compromised due to weak policies. A good network security strategy makes it impossible for threats to enter a private network to infect computers and disrupt normal business operations.
Benefits of installing Endpoint Security
Security of the web and emails
Endpoint Internet Security software protects your employees against web-based attacks. A warning appears whenever a person within your network wants to access a malicious website. Additionally, the system administrator uses device analytics to monitor web usage. Web usage report shows which websites were visited during official work hours. Thus, staff productivity at work increases significantly. Furthermore, the endpoint protection software will be configured to protect the intranet and company websites from infiltration. Lastly, the endpoint security feature for email protection will be configured to scan incoming emails and control the outgoing emails to prevent spamming.
see; biometric time attendance system
User access rights
The best endpoint protection helps in the segmentation of the network. The concept is similar to creating virtual LANs within a corporate network. Hence, users are categorized based on the functions they perform at work. This categorization enables the system administrator to assign user access rights. Security is enhanced by limiting each user to only what is necessary to enable them to perform their work. Any device that tries to have unauthorized access to the network resource is blocked.
Wi-Fi security
Free Wi-Fi has come with lots of security challenges. Cyber criminals are using the loopholes created by free Wi-Fi hotspots to launch wide-scale attacks on personal phones. Also, corporate organizations install a wireless network for their employees and clients. However, a security policy for the use of office wireless networks is required to guide usage. For instance, the network key or Wi-Fi password should not be given to any person who comes to your office unless it is a guest login account. Guest login account usually has very limited access to network resources.
see; best payroll software for small business
At any rate, endpoint protection wins big in terms of modes for deployment. In the first place, the unified threat management solution can be deployed as a cloud service. In this instance, the client creates an online account from where the administration happens. This is also known as cloud sandboxing. The other more popular option for deployment is local sandboxing. Local sandboxing involves purchasing a physical appliance. The firewall appliance is configured and deployed as a gateway just as you would deploy a router.
ORACO Kenya is an authorized Quick Heal Internet Security distributor in Kenya. Contact us today for a unified threat management solution that suits your business needs. See also Quick Heal Antivirus Resellers in Kenya.